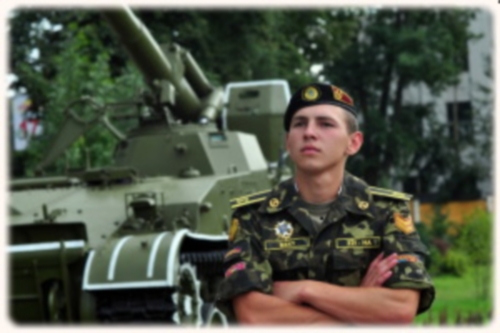 Andriy Shikht, senior lieutenant of the Armed Forces of Ukraine, one of two twin brothers, was killed near Mariupol on Friday, December 11, 2015.
Andriy was only 24 years old. He studied at secondary schools No.2 and No.3 in Truskavets (western Ukraine), and later graduated from the Petro Sahaidachny Military Academy in Lviv.
Residents of Truskavets lined the streets to pay tribute to their deceased hero. People stood or kneeled in the streets, candles and lamps shone in the haze as the funeral car made its way through the city centre, escorted by members of the Automaidan and the Drohobych regional volunteer community. A parastas (solemn liturgical service for the repose of the departed) was held  near Andriy's family home. Many people could not hold back their tears…
Andriy was buried at 13:00 on December 14… one of many originating from this region.
Vichnaya pamiat! Eternal memory! Heroes never die!
Tags: Donbas war (2014-present), KIA, Truskavets, Ukraine, Ukrainian soldier