Yuriy Yamshchikov, a young ATO soldier, was laid to rest in Pavlohrad (Dnipropetrovsk Region).
His family, friends, comrades-in-arms, residents of the city and the mayor came to pay tribute to the young hero.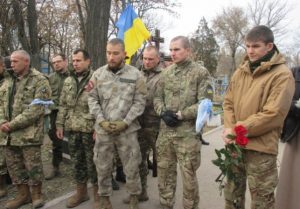 24-year-old Yuriy Yamshchikova died on October 30, 2015 in the village of Pisky during a combat mission.
Yuriy joined the Armed Forces of Ukraine on February 16, 2015. He served as deputy commander of a combat vehicle in the 93rd Mechanized Brigade.
"Yuriy was killed in combat, a true hero who carried out his mission to the very end." said his comrade.
Yuriy lost his parents at an early age; his uncle took care of him.
The funeral service took place in the Assumption Church; Yuriy was buried in the Central Alley of the cemetery.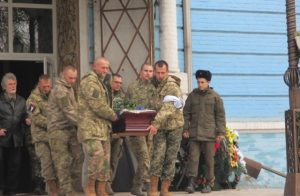 Ten native sons of Pavlohrad have been killed in eastern Ukraine since the beginning of the war.