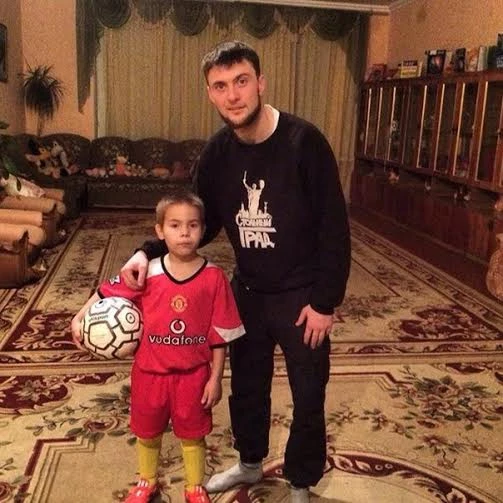 YarmaK is trying to help the little boy to find new parents. Little Serhiy stars in the video clip of YarmaK's song "Mama"; the Ukrainian musician has dedicated his song to children who are deprived of love and affection.
The rapper's new video shows two stories: the story of a rich family where the young boy does not value material goods, quarrels with his mother, and complains about everything…. and the story of a little boy from an orphanage who is searching for his mother, keeps her picture under his pillow and fall asleep dreaming about finding her.
YarmaK tells us how the idea originated: "I came to the orphanage Cheburashka and met little Serhiy who had just been admitted to the institution. He told me about his cherished dream – to find his mother! I immediately pictured all the other children who have loving parents, but don't appreciate them. I got very involved in Serhiy's story and my team and I decided to shoot a video with his participation. All the information and contacts for adoption are available at the end of the video. I'm really hoping that this little boy's dream will come true".
Serhiy Oleksandrovych Kovalenko (8 years old)
For more information about adoption, please contact the Family Services Bureau, Rokytnyanska District State Administration, tel.: +380456252780
Tags: Archive, Help Ukraine, orphanage, rapper, Stories