Like Putin, Cristina Kirchner understands the importance of glorifying history in a time of economic crisis. Argentina, looking for an ally over her claim to the Falkland Islands, unofficially backs Russia's irredentism regarding Crimea.
Inside the great hall of the State Historical Museum in Moscow, standing in front of a huge poster showing the image of Evita with words in Cyrillic "Ева Перон послом мира" (Eva Perón – ambassador of peace), she is ready for her speech. Dressed in black, with a large rose adorning her chest, somewhat unbalancing her outfit, the widow successfully makes herself the focus of attention. After some praise uttered by the Russian Minister of Culture, she finally begins to speak.
Despite the heavy makeup on her eyelids, the generous background colour over her cheeks and her bright lipstick on rather too pouty lips, she appears slightly tired. Whilst speaking, she folds her hands to control a habit of passing her hands through her hair. One can only admire her long, impeccably painted nails, her amazing svelte silhouette despite her 62 years: the image fits this ceremonial setting perfectly.
In her deep voice with a chic intonation, she praises the former first lady of Argentina. Shaken and weakened by the Nisman case, still fresh in her mind, she cannot help, deep down, identifying with Evita. Like her, she is both popular and despised. Like her, she distributes state money to the poor whilst enriching herself and her family exponentially since occupying the Casa Rosada. Like her, she advocates for women (also homosexuals and transsexuals) while being coquettish, mannered, vainglorious and surrounded exclusively by strongmen. Like Eva Perón, she would sacrifice her health for her country while playing the populist card and allying with dubious people in order to consolidate her grip on power.
But as if her glorification of Eva Perón were not enough, she dares to mention in her speech the anniversary of the death of Lenin, founder of the USSR. Would she hint at a comparison between the Bolshevik revolution and a Peronist revolution? Like Putin, she understands that it can be useful to awaken, if not create, a Glorious Past at a critical time when oil prices have collapsed and the economy is tumbling.
And what better way than to find, along with the strong man in the Kremlin, a common enemy in vulture funds and Anglo-Saxon finance, with a small anti-Semitic touch for her part. What better way than to form an alliance against a US unipolar world and to support Russian irredentism in Crimea and Argentine sovereignty over the Falklands.
The Argentine people, like the Russian people, alas live under an illusion of a great history. Stalin, the successor of Lenin, caused the death of twenty million human beings. Eva Duarte, an ambitious, pushy, single-minded, populist and authoritarian woman, was instrumental in the rise to power of a supremely dishonest man at the head of a pro-Nazi Argentinian secret society, the GOU: General Juan Perón.
Although today she attempts to keep the intelligence services of her country under her control, as Putin does in Russia, Argentinians may yet have the opportunity to break with Peronism, a political movement in common with other Argentine military governments, which have plundered reserves in this country so rich in human and natural resources. On October 25th, they will have a chance to democratically elect a candidate of the opposition; knowing that a political change is vital to the lifeblood of a pluralistic country. But Argentina could still go down the slippery slope taken by Venezuela, Russia, Belarus and Turkey if they continue in their nostalgia for Eva Perón, whose face is emblazoned on all 100 peso notes.
Will President Cristina Fernandez de Kirchner see out the end of her second term… third in a row if we take into account her late husband Nestor Kirchner's term in office. Unless Putin chooses to advise her otherwise… Will she instead take on the role of Vice President or the position of Interior Minister in the event that her protégé Daniel Scioli wins the election?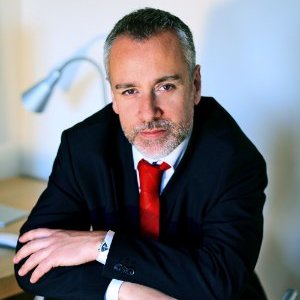 Pierre Scordia is a lecturer at University College London (London, UK)