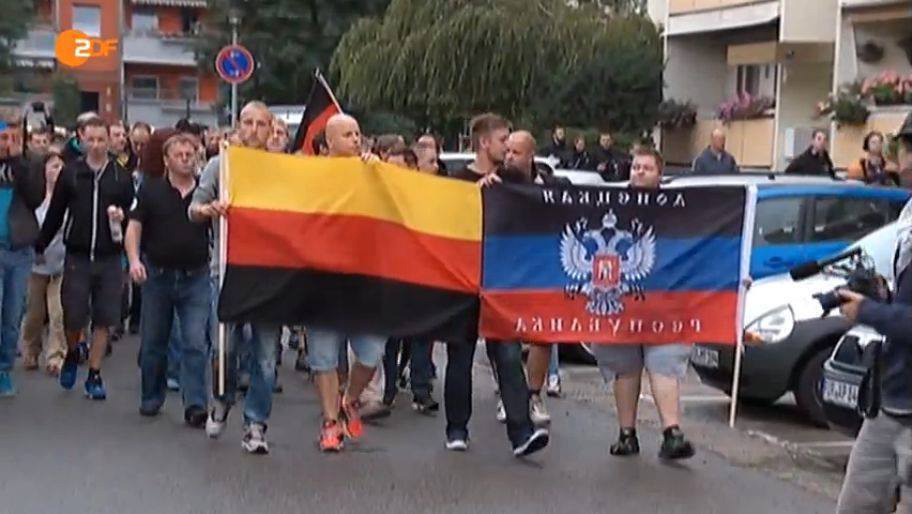 In Heidenau (Germany) neo-Nazi marchers carried the flag of the illegal "DNR" group. Journalist Boris Reitschuster reported this on his Facebook page.
He noted that among the participants were well-known representatives of neo-Nazi movement.
"…In the foreground – the flag of the DNR, a criminal pseudo state that the Kremlin and its hired hands are trying to proclaim in eastern Ukraine… German supporters of Putin, a lá Schröder, Augstein and Eppler should now feel very uncomfortable," – wrote Reitschuster.
As the journalist added, the absurdity of this situation is that "Kremlin propaganda tries to present "DNR" as a bulwark against fascism."
Tags: DNR ("Donetsk People's Republic"), Donbas war (2014-present), Germany, Neo-Nazis, Russian propaganda