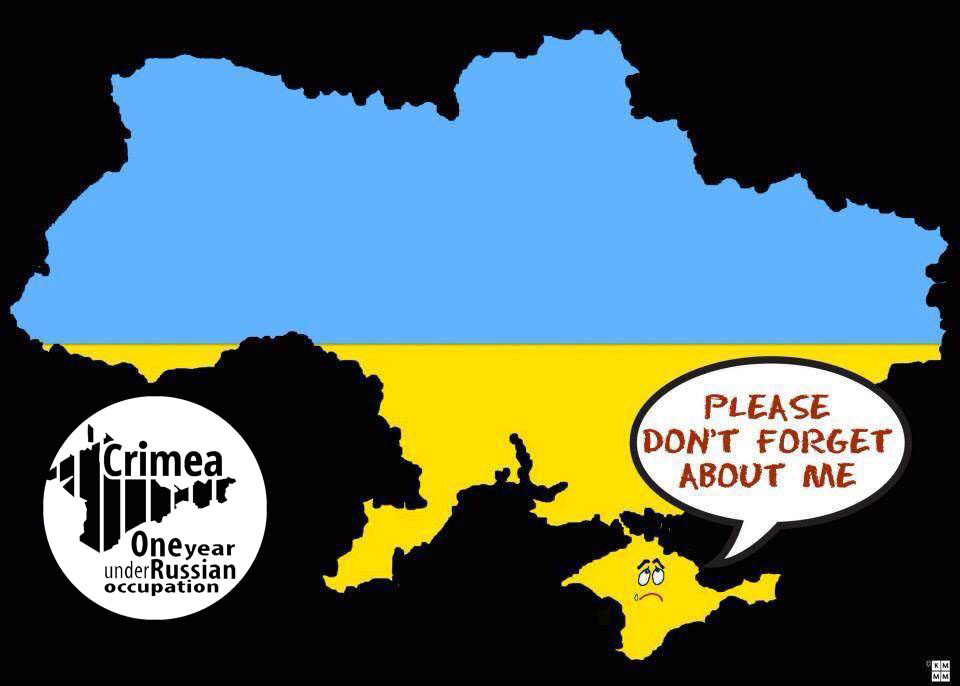 On the evening of 27 February 2015,  the oppositionary Russian politician Boris Nemtsov was killed near the Kremlin. His last facebook post, made in the morning of that day, was about the illegitimacy of Crimean "referendum" with which Putin annexed the Ukrainian peninsula. We provide a translation:
"The referendum is Putin's main argument in support of the annexation of Crimea
We remember how it started. The day before, on 27 February 2014 the building of the Verkhovha Rada [of Crimea] was seized by armed people. Girkin wrote and talked about that often. By the way, he was taking part in the invasion.
Then, without a quorum (there were 47 out of 100 deputies in the hall) the Verkhovha Rada of Crimea at gunpoint voted to conduct a referendum for independence. There was no press in the hall, and no broadcast.
This one episode tells about the total unlawfulness of Crimea's seizure.
But Putin and Lavrov continue to mumble [their lies].
Watch this video of the seizure of the building of the Cabinet of Ministers of Crimea."
Tags: Crimea, International, Nemtsov, Putin, Russia