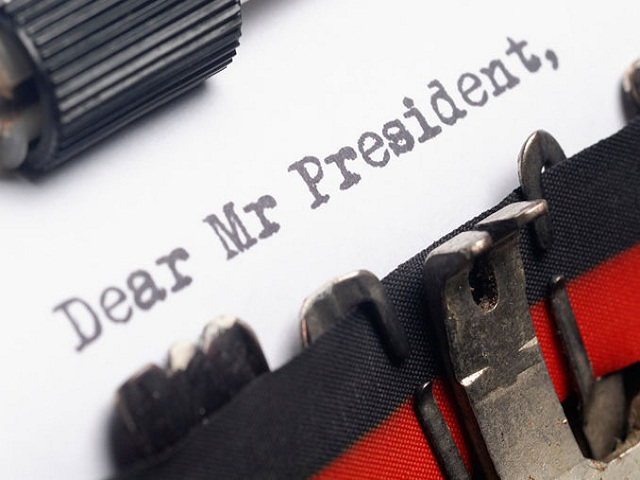 This is an actual letter that has been sent by a staff member of Euromaidan Press to the White House administration and since we want to share it with our readers to state what we feel needs to be said in hopes of drawing more attention to this message and that it finds its way to the government of the United States.
Dear President Obama!
I, as many others here in Ukraine, am deeply grateful for all the effort the United States of America and its European allies, countries of NATO had done to support Ukraine in this time of sorrow and pain, when my homeland is at war. Without your great diplomatic achievements as well as sanctions on Russia as well as on Vladimir Putin, our own achievements here wouldn't have been possible, if even probable.
Yet I can not help but feel as I must also state, with all due respect, that since the recent press conference which you and the prime minister of Germany Angela Merkel has given has left many of us Ukrainians with a feeling of disappointment, frustration and bitterness.
In the course of the conference you have said that the USA and Europe did not stand idly by, yet many of us now feel like you actually have been.
You have said that the people of Ukraine can be sure in your continuous support, yet many of us now aren't so sure anymore.
In 1994 my country has given up more than 1000 of the Soviet nuclear warheads it had, atomic products of the infamous arms race between our nations.
Back then our young nation had believed in the ideas of mutual peace and understanding between countries and nations and we wanted to coexist in a non-violent world.
Now that these ideals to which we were merely trying to come by means of reforms and all around change are being shattered and stepped on by a small group of thugs, you have stated that you are not entirely sure if the US should give Ukraine the bare minimum it needs to survive in its time of need.
You have said that there is no hope for our army to defeat the army of Russia, yet somehow the bravery and the spirit and the gut that we see every day in these heroic men and women who fight for us and who die for us in the East every day, many of us feel like you are greatly underestimating us, and are burying us too soon, as if our cause has already been lost.
Dear Mr. President, we the common citizens of Ukraine, we the workers, and the teachers, and doctors, the mothers and the fathers, sons and daughters, we call upon your wisdom in which we put all our trust today, for you to make the right decision, for there is no price on liberty one can put!
Please, mr. Obama, arm Ukraine, we cannot fight with bare hands!
Sincerely, etc.
Find out how you too can write a letter to the White House administration using their official website at http://www.whitehouse.gov/contact/submit-questions-and-comments
Message president Obama today, make a difference!
Tags: Help Ukraine, News, Politics, Stories, Ukraine