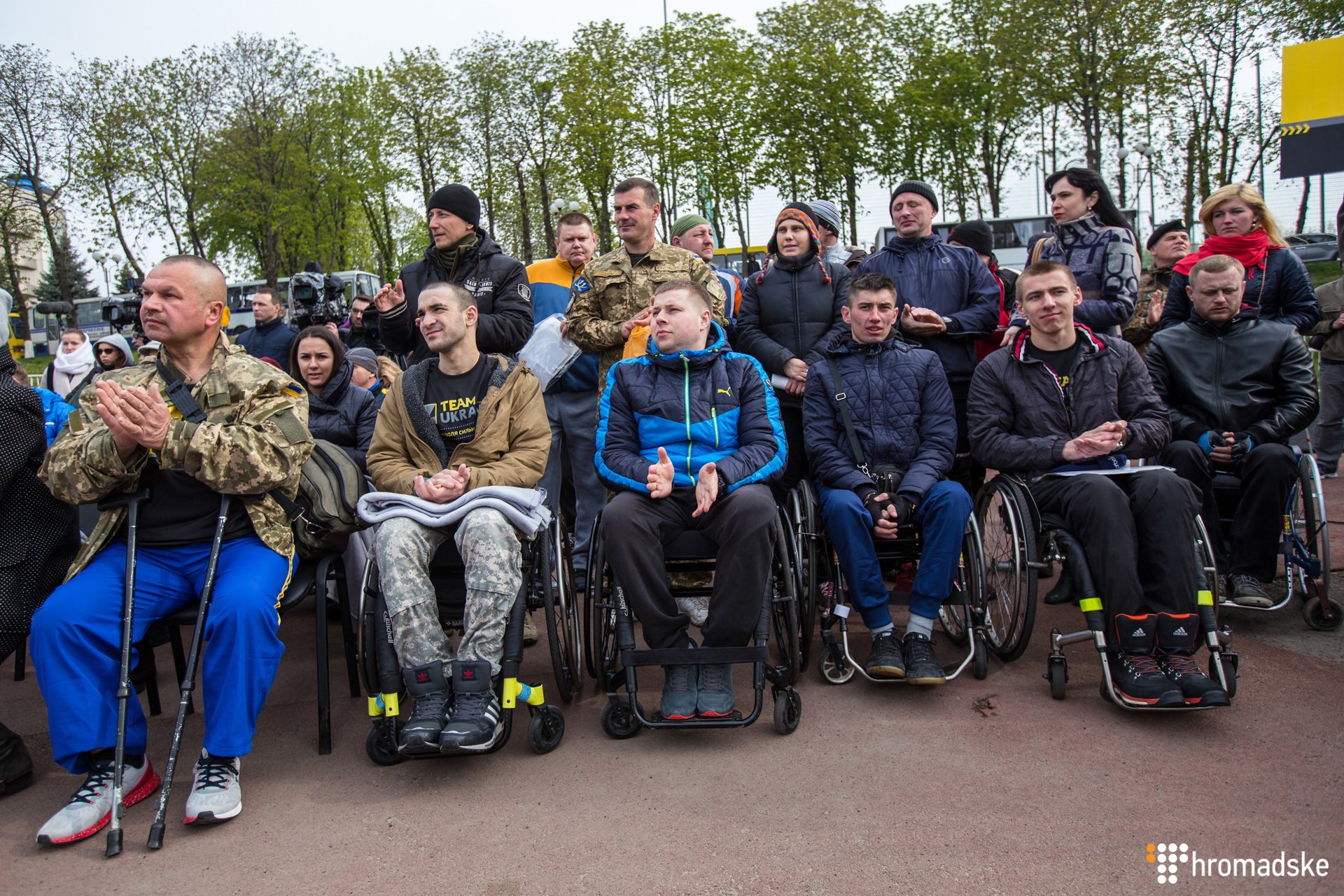 Photos: Jovan / Hromadske
The final selection of the military team that will represent Ukraine at the Invictus Games in Toronto, Canada in September 23 to 30, 2017 was held last weekend in Kyiv.  
The 
Invictus Games
 is an international paralympic-style multi-sport event, created by Britain's Prince Harry, in which wounded, injured or sick armed services personnel and their associated veterans take part in sports including wheelchair basketball, sitting voleyball, and indoor rowing. Named after Invictus, Latin for "unconquered" or "undefeated", the event was inspired by the Warrior Games, a similar event held in the United States. The first Invictus Games took place in 2014 at the Queen Elizabeth Olympic Park in London, United Kingdom.
In Kyiv, 114 athletes competed in six sporting events: track & field, indoor rowing, road cycling, powerlifting, swimming and archery.
The events were held in three locations: Atlet Sports Field, Trukhaniv Island and the Central Sports Stadium.
This is the first time that Ukraine will send a team to the Games. Ukrainian athletes will compete with other military teams from Afghanistan, Australia, Canada, Denmark, Estonia, France, Georgia, Germany, Italy, the Netherlands, New Zealand, USA, Jordan, Iraq, Romania and the UK.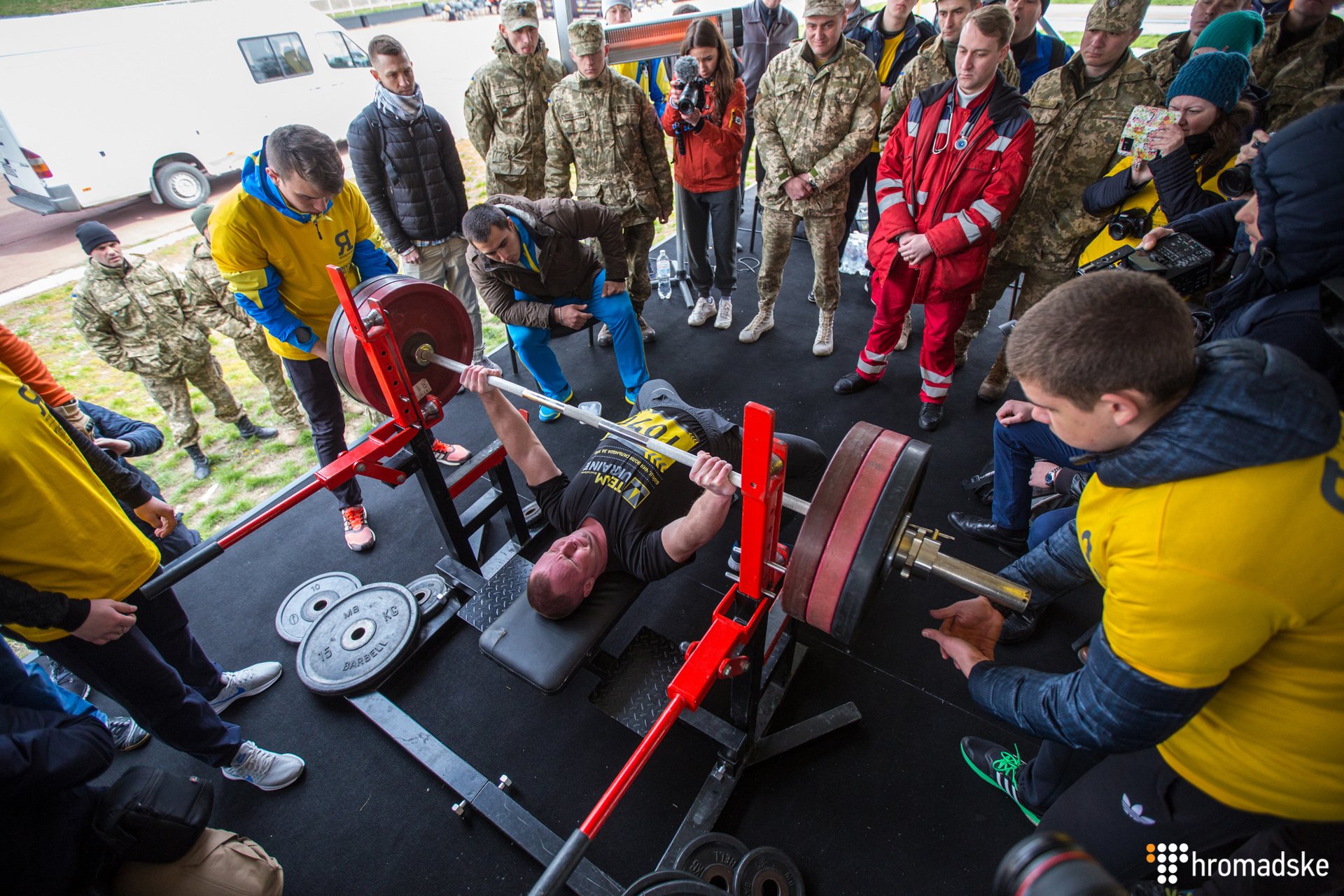 More than 5,000 Ukrainian soldiers have been wounded since Russia invaded the Donbas Region in Eastern Ukraine (April 6, 2014).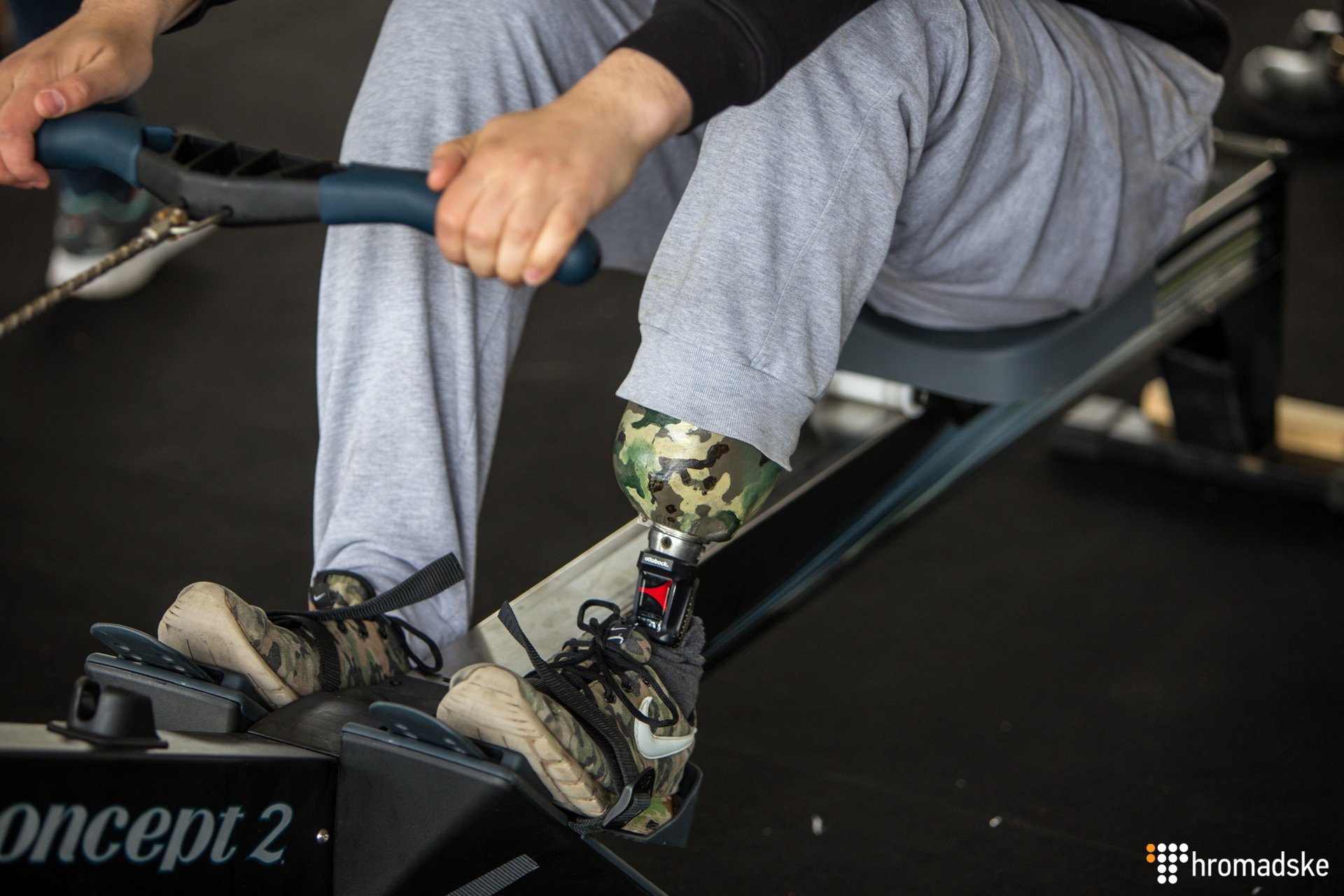 Today, the rehabilitation and integration of disabled and seriously injured soldiers are pressing social issues. The Invictius Games challenge the social stereotypes of war veterans with disabilities.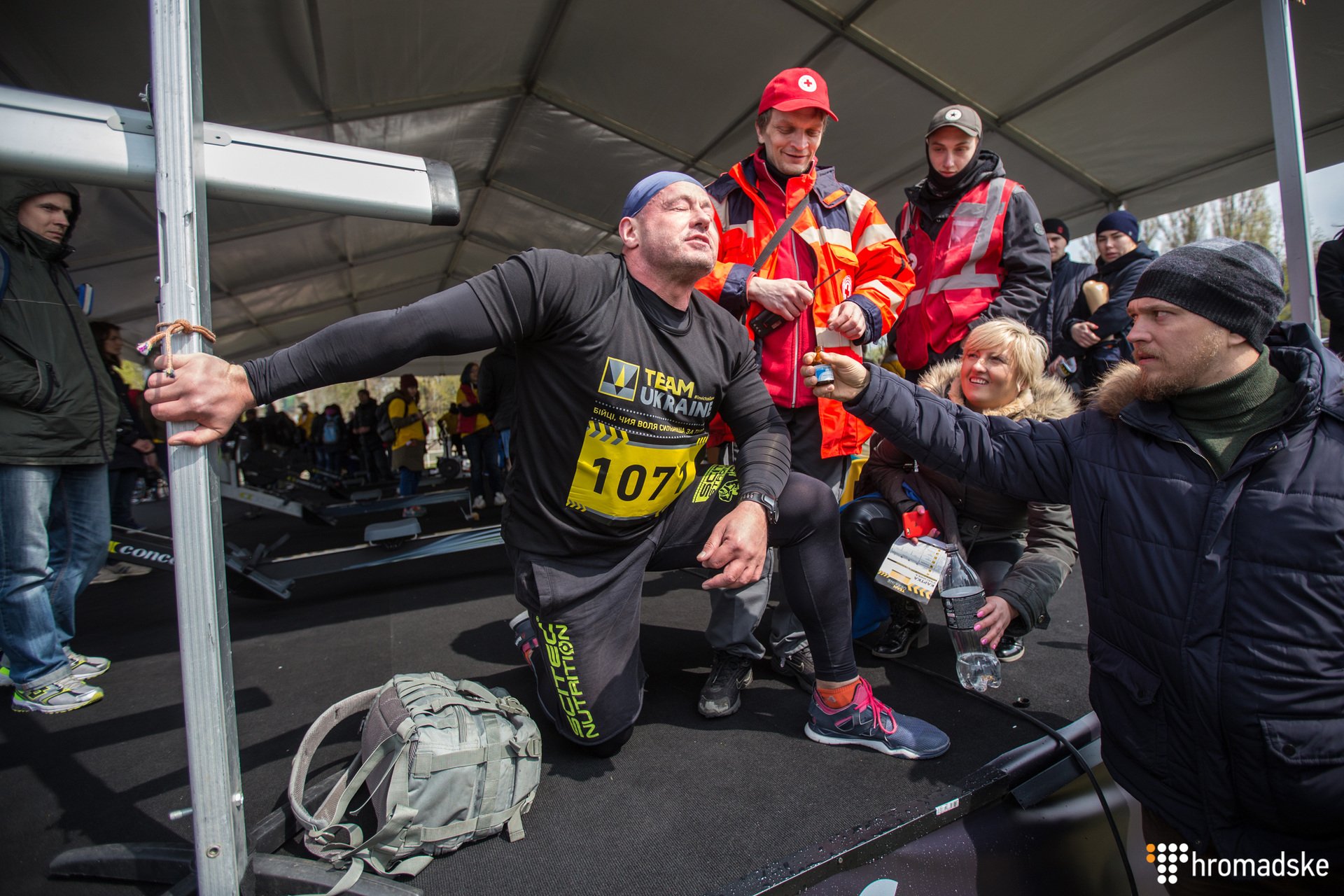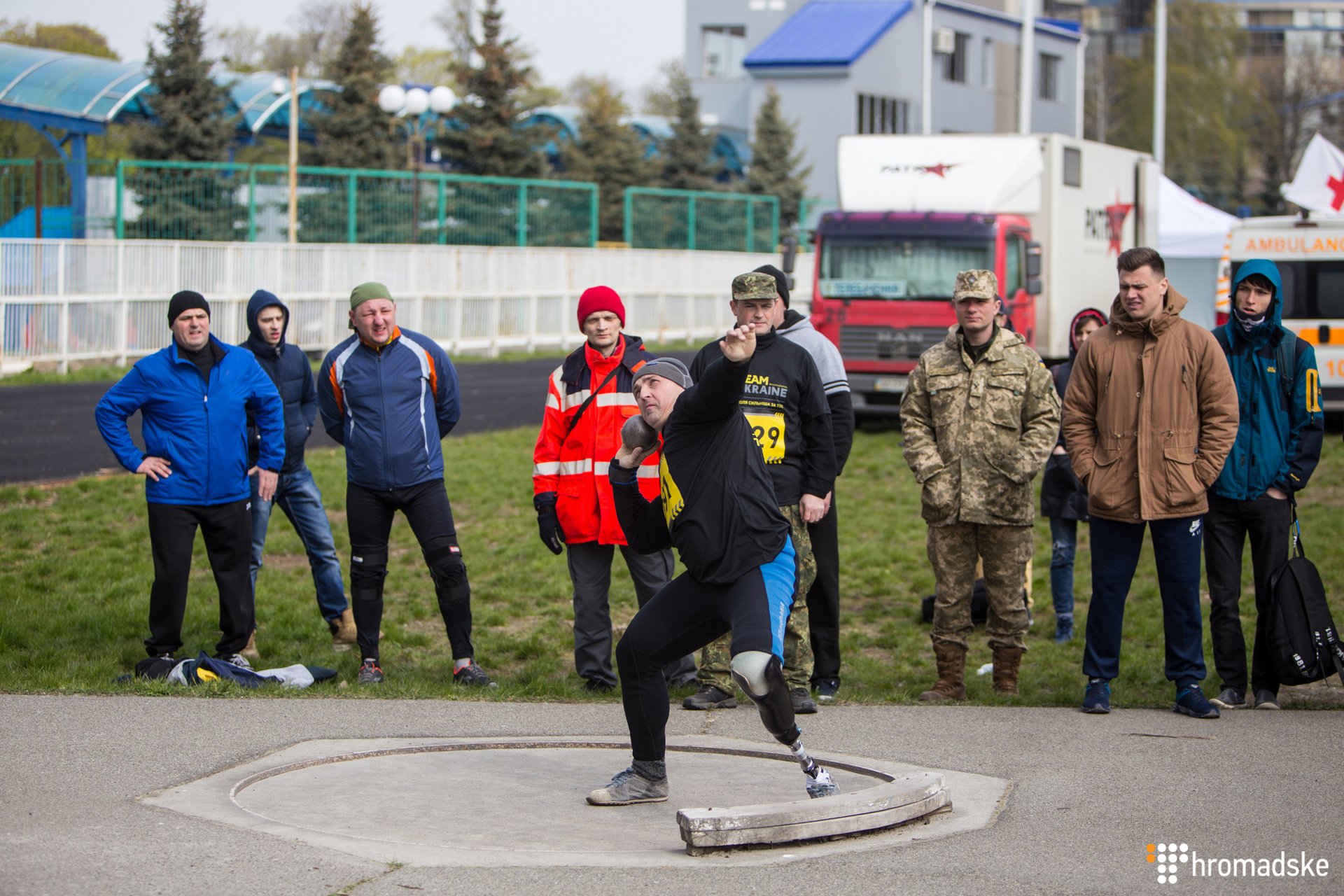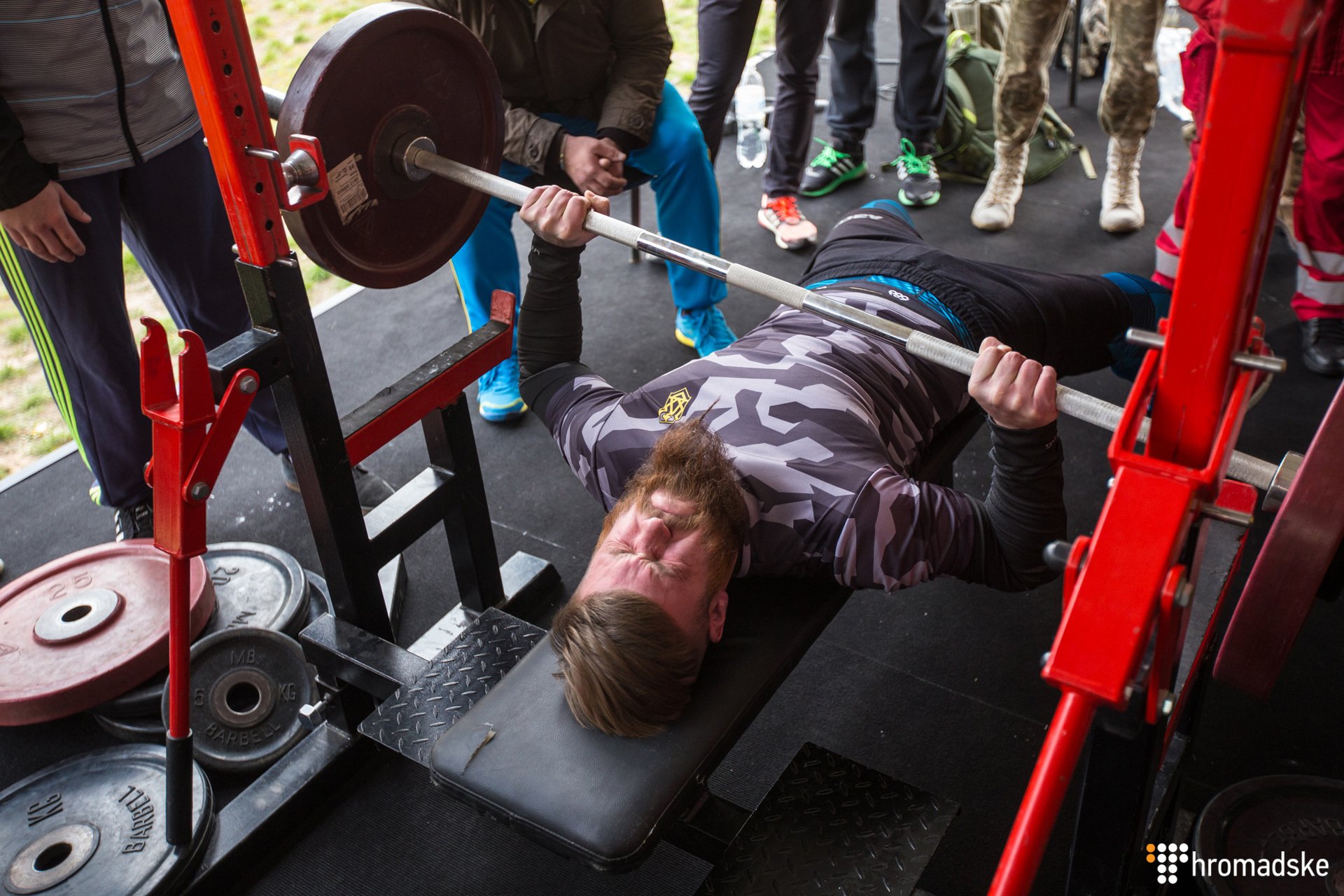 The Ukrainian team consists of 30 athletes (one woman). 15 will be active participants, and 15 will be in the reserve team:
Dmytro Afanasyev
Yaroslav Bolyukh
Pavlo Budayevsky
Yuriy Dmytrenko
Oleh Zimnikov
Oleksandr Zozuliak
Vladyslav Kuznyetsov
Serhiy Lukyanov
Artem Lukashuk
Pavlo Mamontov
Kateryna Mykhailova
Serhiy Molodid
Yevhen Oleksenko
Roman Panchenko
Vasyl Pashkevich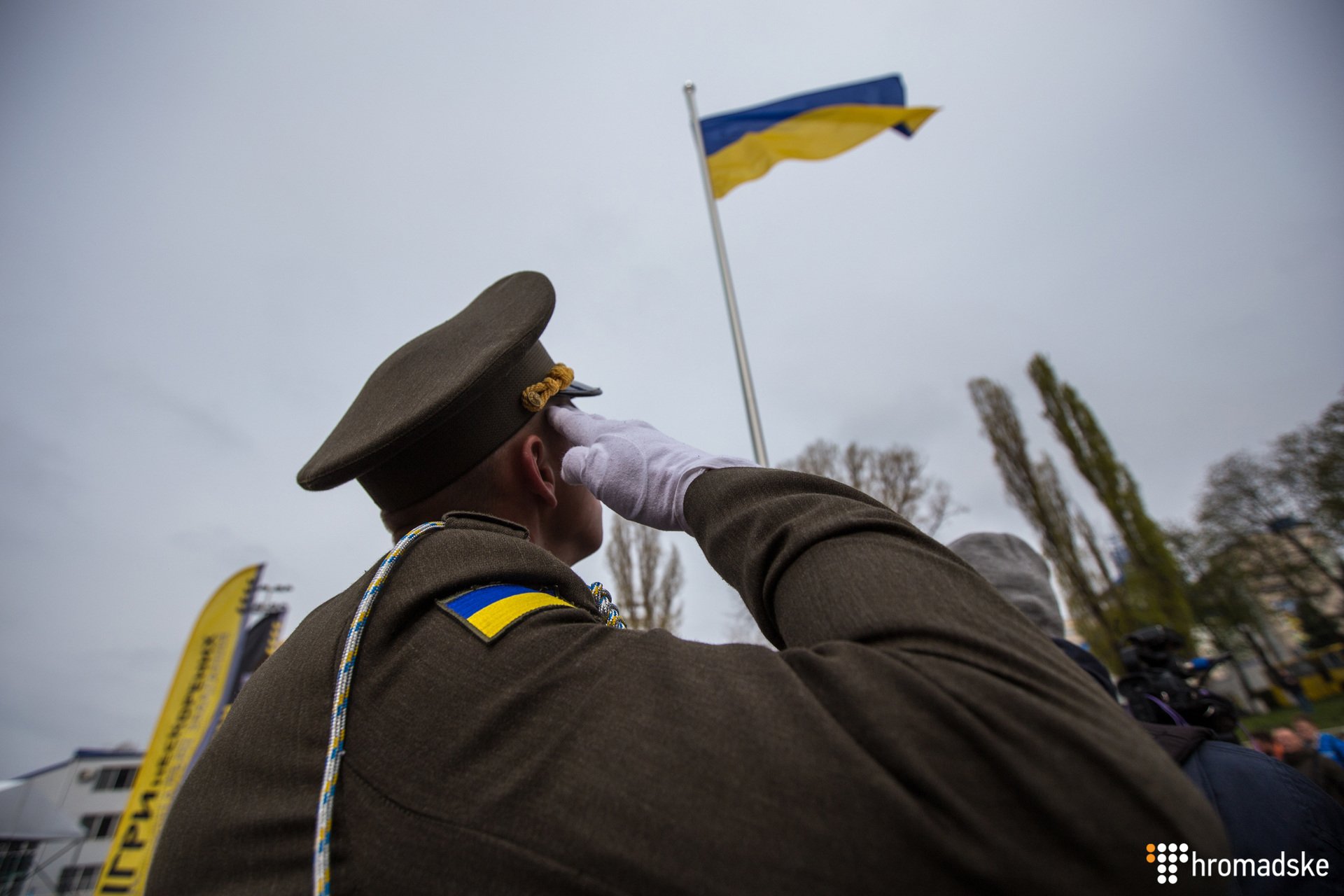 Oleksandr Pysarenko
Yuriy Pysarchuk
Valeriy Rak
Vadym Svyrydenko
Dmytro Sydoruk
Pavlo Stryuk
Oleksandr Tabanets
Yehor Terekhov
Pavlo Tykhonivsky
Oleksandr Tkachenko
Serhiy Torchynsky
Mykhailo Kholodnov
Oleksandr Chub
Viktor Shynkaruk
Volodymyr Yarokha
https://www.facebook.com/1270481073041601/photos/1418285671594473/
Tags: Donbas war (2014-present), Help Ukraine, Invictus Games, New Ukraine, News, social integration, soldiers with disabilities, Ukraine