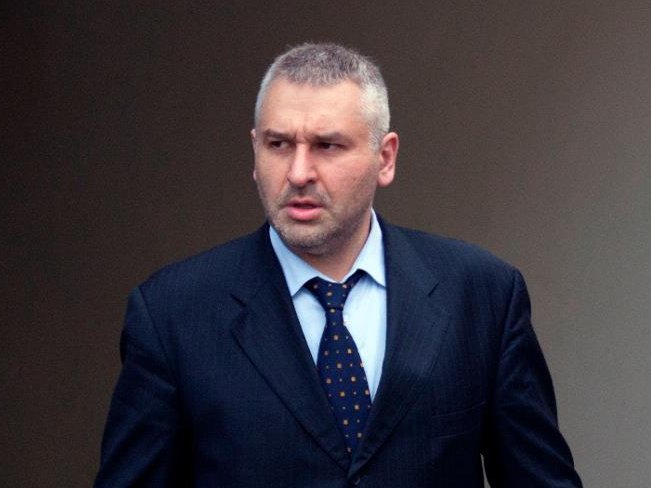 The lawyer of Nadiya Savchenko, a Ukrainian POW being jailed in Moscow on her 54th day of hunger strike against unfair charges, has written an open letter to Russian President Vladimir Putin urging him to release the illegally imprisoned woman on the verge of death.
TO: Mr. V.V. Putin
Mr. Putin, I have to address you personally because of the extraordinary situation of my client, Ukrainian officer and pilot Nadiya Viktorivna Savchenko. She is accused of being an accomplice in the death of two Russian journalists: Voloshin and Korneliuk in the Eastern Ukraine last summer.
As Ms. Savchenko's lawyer, I rightfully expected a lawful and unbiased investigation of this case. In my opinion it would be a very simple case even for a rooky law student, let aside a very professional group from the Investigative Committee of the Russian Federation. There are plenty of well documented facts available to make an informed judgment about the role of Ms. Savchenko in what had happened.
Our defense team presented solid proofs of Ms. Savchenko being not guilty, since at the time of the journalists' death she was already more than an hour long imprisoned by the armed group "Zorya", which was conducting military operations against the forces of Ukrainian government on Ukrainian territory. This fact proves that the responsibility for the death of two journalists cannot be placed on Ms. Savchenko.
Seven months is a sufficient time period to double-check the data from our defendant cell phone billing logs, eyewitness accounts, and perform all other necessary steps. Still, Ms. Savchenko is continued to be held in prison.
It should be no surprise that this brazen injustice prompted election of Ms. Savchenko to the Ukrainian parliament and to the Ukrainian delegation in the OSCE, as well as the demands to free her coming from the governments, politicians, and ordinary people all over the world. Persecution of Ms. Savchenko is perceived by the international community as an attempt to punish her as a proxy of disobedient Ukraine, and rightful demands to let the innocent person out of jail are viewed by Russian authorities as an impossible cave in to the 'invaders'.  I have to ask: since when valor and being true to the military duty became felonious? If you are a soldier and you are brave and proud in the face of the imminent death, is it a punishable offense? This is exactly how Ms. Savchenko behaved when imprisoned in the city of Luhansk.
All above mentioned circumstance impelled Ms. Savchenko to start a hunger strike as the method of last resort in the effort to receive an honest and fair trial.
At the time of this writing, she is refusing food for 45 days and counting. This is a lot, a whole lot. The scariest thing is that during my last visit to her, I've heard her directly talking of her wish to die. I am not exaggerating, and it is very easy to check my words: just ask the appropriate jail authorities.
What is next? At the December 18, 2014 press conference your answer to the question about the destiny of Ms. Savchenko gave us a certain hope for the legal resolution of this case in accordance with the current laws. Following that was a court's decision on the legality of her detention, which flushed those hopes down the toilet.
Of course, we could continue to listen to the endless: 'let's the courts decide', but we have no time left. There is absolutely no time left.
The court did not provide a decision on the kidnapping of Ms. Savchenko by the militants, on the legality of her current detention, on the substance of the accusations against her.  There is a feeling that we hear a demonic, cold laughter coming from the endless document pages produced at the different bureaucratic levels: "You idiots, why do you even try?"
Let's imagine something unimaginable: you are my client, I am defending you against the possible life sentence (just as an example), imagine me helplessly trying to defend your rights, invoking the letter and spirit of the law, raising my voice hoarse in public media, and imagine your own adversary answering with quiet indifference: 'let's the court decide; let's the court decide". And there is no court, just Stalin-era 'troika' instead.
I am appealing to you now to receive the same: justice and lawfulness. This is a public matter and a public case: I would say – extremely public indeed; there is already no way to settle it down quietly. You, as a trained lawyer, should remember at least one basic rule (I've got it drilled into me in the law school): "if you don't know how to act, act according to the law".
But why should I even tell you? You know what to do.
-Mark Feygin