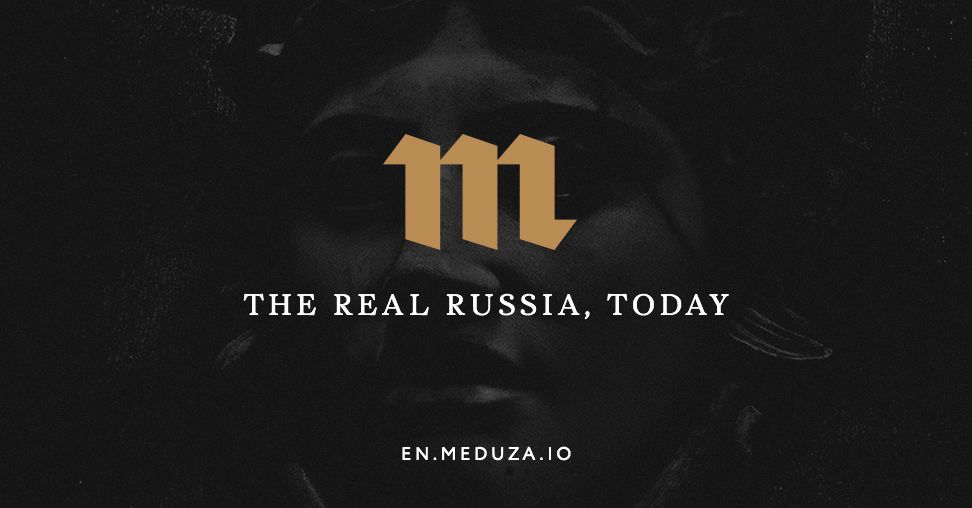 Russian media in the west have mostly been represented by pro-Kremlin state-financed news outlets, like the infamous Russia Today, the English versions of RIA Novosti and Tass, and more recently Sputnik International. These media, claiming to show "the Russian perspective", actually push Putin's agenda, criticizing the West and Ukraine, while mostly overlooking the real human rights issues inside Russia. With Riga-based Meduza project launching its English version, this is about to change.
Meduza.io, founded by recent Russian expats in Riga, Latvia, traces its origins back to Lenta.ru, founded back in 1999 as one of the first Russian web-based media outlets and once proudly claiming the strongest online audience among Russian media, in part due to extensive coverage of Russian 2011-2012 pro-democracy protests and the 2013-2014 Ukrainian revolution. Lenta.ru's history took a dramatic turn in March 2014 when a controversial interview with a member of the Ukrainian right-wing organization "Right Sector" forced the hand of Russian state censorship, leading to a change of management and the old journalistic guard resigning en masse. Fleeing, in their own words, "the occupied Lenta.ru," the team found refuge in various independent outlets and social media. The faithful audience was outraged at the rapid deterioration of lenta.ru's material under the new management, complaining that they "didn't know what to read now."
7 months later, they finally had something to read again. At least, that's what Meduza, a new project headed by Lenta.ru's old editor Galina Timchenko, claimed in one of its slogans. Apart from in-house reporting, Meduza gathered links and summaries of the most resonating Russian and foreign articles from various outlets – partially due to lack of staff. Launching on October 20, by 2015 Meduza boasted an audience of 2 million – a fraction of Lenta.ru's former following.
Today, on February 2, Meduza's staff aimed to reach out to foreign audience, launching an English version of their website. The outlet covers a broad range of subjects, from the conflict in Eastern Ukraine to Russian culture news and reports on LGBT prosecution and a renewed Stalin-esque spy hunt.
Meduza's crew describes themselves as "Russia's free press in-exile". "We want people to have a place to read normal news in English, not those made by Russia Today and Sputnik," Konstantin Benyumov, the English Meduza's editor-in-chief, told a Russian Internet news project Tjournal.
Perhaps one feature that could seem the most foreign to Meduza's new audience is the tongue-in-cheek approach to social network accounts – another tradition of the late Lenta.ru, whose Twitter team pioneered a radically new, sarcastic approach to social media management, now widely followed by Russian media.
And here's your Daily Dose of Depressing Read (#DDDR) from the very heart of Russia https://t.co/BJT0mMVT7I

— Meduza Project (@meduza_en) 2 февраля 2015
There's apparently a way to promote both suicide and homosexuality. At least, that's what Russian officials think: https://t.co/dDzaFIHmNc

— Meduza Project (@meduza_en) 2 февраля 2015
What we know about the new epicenter of fighting in eastern Ukraine (hint: you DON'T want to be there) https://t.co/lmDYBYR9oM

— Meduza Project (@meduza_en) 2 февраля 2015

It is hard to tell whether the new project will be able to compete with the state-run juggernaughts of RT and Sputnik with their billion-dollar financing.  However, given the success of Lenta.ru and Meduza (as well as RunetEcho, whose editor-in-chief Kevin Rothrock is also on the team), there is hope the new English outlet will become a spanner in the works for the Kremlin's propaganda machine.
Tags: Meduza, News, Russian media, Russian propaganda