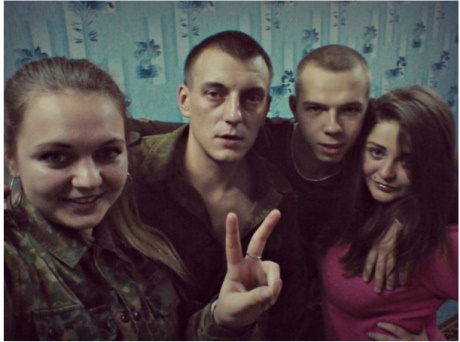 Special forces of the SBU (Security Service of Ukraine) have arrested a young woman who operated as a sniper and killed at least ten Ukrainian soldiers, according to a report in Ukrainska Pravda.
Based on sources from security services, they confirm that late last week in Donetsk oblast a young woman was detained. She has referred to herself on social media as Anastasia Voroshylova, using the name "Ekstazi". She has also been known to go by other names as well.
According to this information source, by her own admission she has been responsible for a minimum of 10 kills. "She would receive her instructions from her superiors in the form of photographs of the officers she would be expected to shoot," as revealed in an interview with her. According to the journalist involved, the young woman explained that she and other females in their subunit underwent training in Krasnodar after having been recruited by the (Russian) FSB.
According to the various postings she herself has made on social media, this 19 year old woman, along with other young women, belonged to a terrorist subunit. Their base of operations is located in one of the student resident buildings of the Donetsk National University.
By her own admission, Anastasia stated that she has used several weapons, the automatic rifle RPK-74 (Kalashnikov) and the anti-tank weapon, RPG-7.
Another young woman from the same subunit and a former partner, Anhelina Sambur, has also revealed on social media that she is a sniper.
Additionally, she has published a photo on her webpage showing her together with another "colleague", known by the pseudonym Ilona Leto. In the photo they are shown to be armed and deployed at Sloviansk. The photo is dated December, 2014, at a time when Sloviansk has been under the control of the (Ukrainian government) ATO forces.
"Ukrainska Pravda" has learned that a criminal case has been opened against Voroshylova, and she has been transferred out of the Donetsk Oblast.