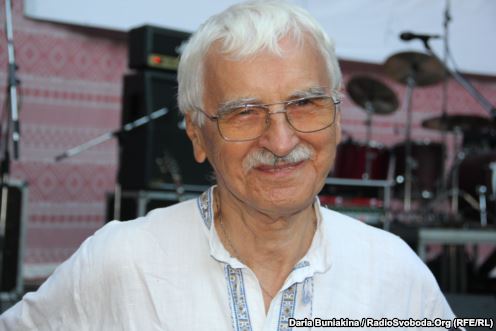 Famous Ukrainian political prisoner Yevhen Sverstiuk died at the age of 86 after a long illness. This was reported to Radio Liberty by his friend, dissident Vasyl Ovsiyenko. According to him, this happened on Monday, December 1, around 8:25 p.m. in the city clinical hospital number 10 in Holosiyivsky district of Kyiv.
"Recently, besides diabetes, he was also diagnosed with pancreatic illness, cancer. I wanted to see him yesterday, but I was told that he was in critical condition – so no visitors," says Ovsiyenko.
According to Vasyl Ovsiyenko, Yevhen wanted to be buried by the Ukrainian Orthodox Church.
In his last interview for Radio Liberty, Yevhen Sverstiuk noted that Ukraine was going through a very responsible challenge to the freedom and independence of its people, which have to be overcome with dignity.
Yevhen Sverstiuk was a political prisoner of the Soviet regime, Ukrainian writer, philosopher, president of Ukrainian PEN-club. He authored one of the most important texts that were self-published in Ukraine – Regarding the court process over Pohruzhalsky. 
In 1950, 1960, 1961, 1965 for protests against the discrimination of Ukrainian culture and in 1972 for his speech t Dmytro Zerov's funeral, he was fired from publishing work for political reasons. Sverstiuk was also prosecuted for participating in self-publishing and protesting arrests and illegal courts. In January 1972 he was arrested and in March 1973 he was charged with violating article 62 of the Ukrainian SSR Criminal Code for publishing and sharing self-published documents, and sentenced to seven years of labor camp and five years of exile.
Tags: Tweet, Ukrainian crisis, Ukrainian culture, USSR propaganda