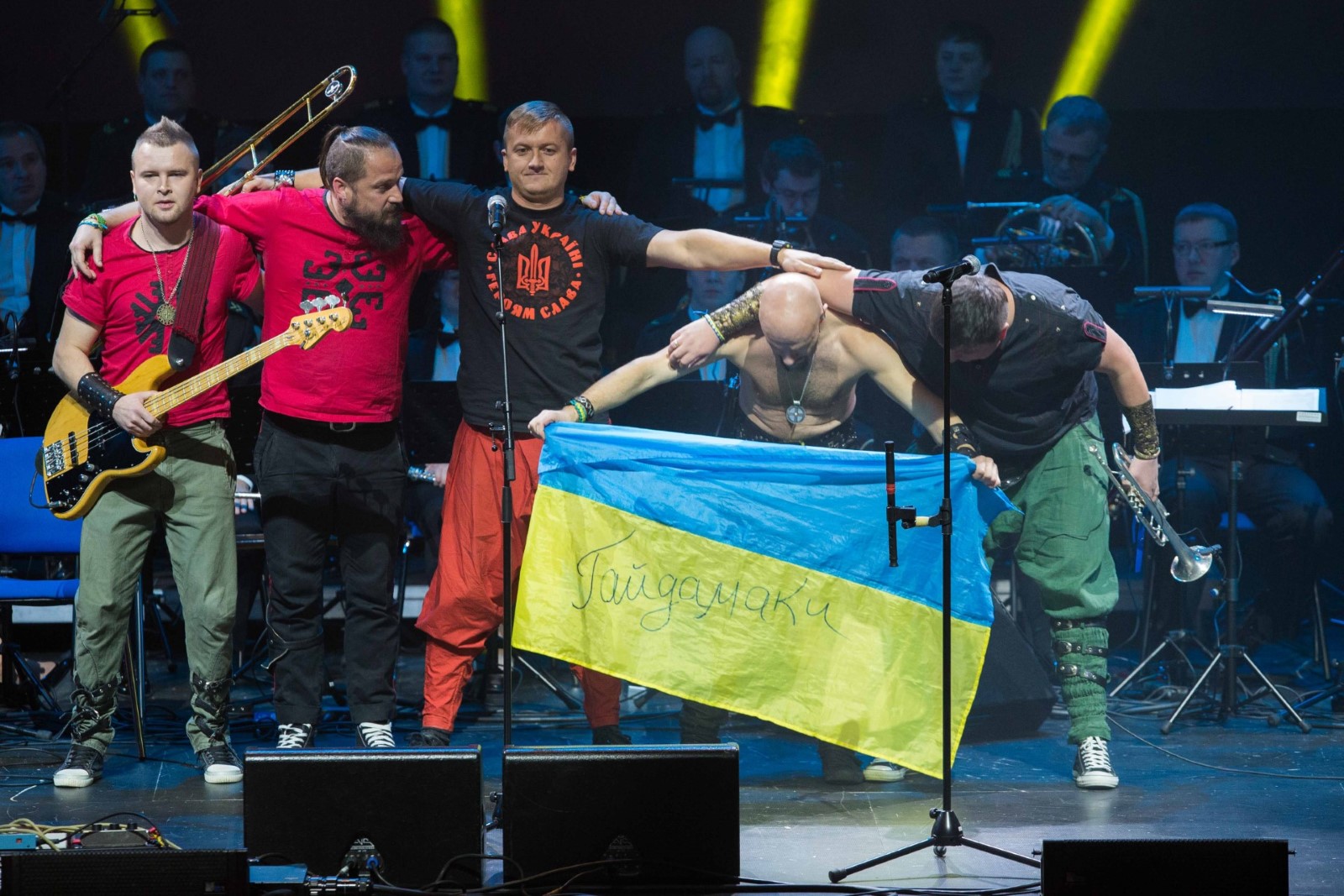 On October 21 NGO Free Ukraine held a charity concert "From Estonia to Ukraine" in Tallinn, Estonia, to raise money to send medical supplies for the freedom fighting Ukrainian forces. Their voices and music presented many well-known Estonian singers, including five Eurovision Song Contest participants, big guns of Estonian music Tõnis Mägi and Ivo Linna, also Estonian Defense Forces' Orchestra, Estonian-Ukrainian ensemble Svjata Vatra and Estonian-Ukrainian choir. A great show was given by Ukrainian band Haydamaky, who flew to Tallinn just for the event.
Concurrently donations were raised over the phones, by the end of the concert almost 180 000 euros were donated. As the lines remain open until October 30, the total sum as of now is already well above 200 000 euros. First shipments of medical supplies bought for the money donated by Estonians during this campaign will arrive in the first half of November. This was the highest grossing charity in Estonia ever.
What makes someone to donate his or her money to people he or she has never met? The answer to that question, possibly the one they never could put down into words, lies in the heart of every donor. As Estonian PM Taavi Rõivas put on this Twitter: "I'm proud of Estonian people, who attended the concert, and of those who donated at their homes. Slava Ukraini!"
Indeed: Slava Ukraini!
Tags: Archive, charity, Estonia, Help Ukraine, International, Stories