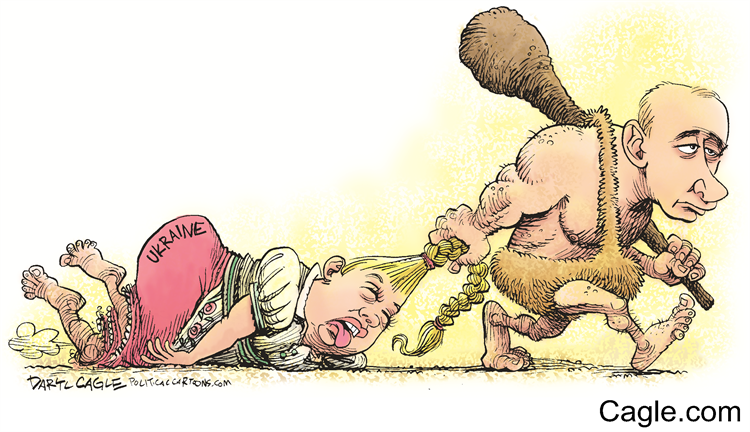 Politics has never been simple. Ever since the first man decided to bundle up with other first men and have their first rudimentary system of power, life on Earth became exponentially more complicated. The hierarchical system of government is as old as the hills; or at least, as old as the animal kingdom itself: we did not invent anything by establishing the system. Just look at lions and dolphins and whatnot.
However, we were the first to transfer politics from a purely aggressive plane into the plane of agreements. The human being invented treaties, memoranda, contracts, international legislation. We invented a system, which was supposed to ensure lasting peace with minimum damage; we were meant to stop fighting not by winning the fight, but by putting an end to squabbles and arguments and armed conflicts over personal and national interests. We were becoming civilized.
But a caveman does not understand contemporary human practices, does he? A caveman has no idea how a treaty works and what to do with it; in fact, the caveman would probably club the very first suit-wearing pot-bellied observer he sees over the head and drag him off to roast.
We thought the treaties were in and the caveman was out. The caveman was obsolete.
That history is cyclic has turned out to be true. We are witnessing the rapid regression of treaty-based politics into head-clubbing and aggressive grunting.
The leading Caveman, at least in the 'Western' (though, bordering on 'Eastern,' as the Caveman does not see limits to what he wants and what he can get) world, is Vladimir Vladimirovich Putin. This slight, visually unimpressive man is not reminiscent of the hairy, low-browed semi-monkeys we're used to seeing in history books and museums. However, what he lacks in appearance, he makes up for in action.
Putin is out-of-place in a world full of suits and ties and yellowing smiles. His plane of international relations lies somewhere between the stick and the stone. Were it not detrimental to his public image, which his PR team insists he maintain, he would be gallivanting around foreign affairs boardrooms and cultural centers in mammoth skins. His mentality is that of, me see, me like, me take. 
The entire civilized world turned out to have been unprepared for such a turn of events. Or rather, the entire civilized world has long ago lost its genetic memory of this savage, in favor of the golf-playing, baby-kissing, hand-shaking Man of Reason.
Putin is on the opposite side of this farce (at least, that is what he considers modern politics to be): he is a CaveMan of Action. This mentality works well enough for him, so well, in fact, that those who have seen its efficacy have turned to it themselves. The majority of the Russian population is drunk on their Caveman leader's power, and the mentality of me see, me take has become a national idea, instead of just a madman's delusion, as it is in Europe.
On the one hand, evolution towards reason has benefitted humanity greatly: without it, who knows, we would still be using the axe and chopping block for minor misdemeanors. Or rather, we would still be living in caves, trying to keep ourselves warm with the help of the magic fire, which the heavens would send upon us whenever lightning hits the earth. On the other hand, our senses, our instincts, which were so characteristic of the Caveman, and which helped him survive, have become dulled. We no longer notice discrepancies and changes the way we had: a piece of land here, a piece of land there, does it really matter? The Caveman will see when someone moves a stone from the entrance to his cave. The Caveman will notice. And the Caveman will seek out the reason for this change and eliminate it. The Caveman dislikes change, if it does not serve to benefit him in any way.
While we sit with our satellite TV and our Internet and our (arbitrarily) free speech, the Caveman is tightening his hold on the caves he owns. He is developing rudimentary rules. He is establishing himself as the master of the cave.
As much as this sounds like a bad travel-in-time Sci-Fi flick, we need to get rid of the Caveman, or the semi-monkey will alter history forever. Some great people will never be born. Some great things will never be allowed to happen, should the Caveman continue to thrive on the power he has over other, smaller cavemen such as himself, as well as his effective stick/stone weapon in the form of gas.
Otherwise, we will have to resort to warming ourselves around the fire in caves. And we are not as well-equipped as the Caveman.
Illustration by Daryl Cagle
Tags: EU sanctions against Russia, Putin