After a month after President Poroshenko was elected, the Ukrainian army started advancing on the Russian militants that captured Donbas. Up to the first half of August the advance was more or less successful. The Ukrainian servicemen narrowed the frontline through battles and split the enemy forces. On August 24, Russian troops crossed the southern border between Ukraine and Russia and advanced on the rear of the Ukrainian troops concentrated in Ilovaisk.
The Ukrainian command obviously did not expect that Russia would decide on a direct invasion. Most likely, if the government would have expected it, there would have been no advance at all. How the front changed you can study from our infographics. We took the data from Wikimedia here and here.
To enlarge, click on the picture.
Infographics: Dmytro Mokryi-Voronovskyi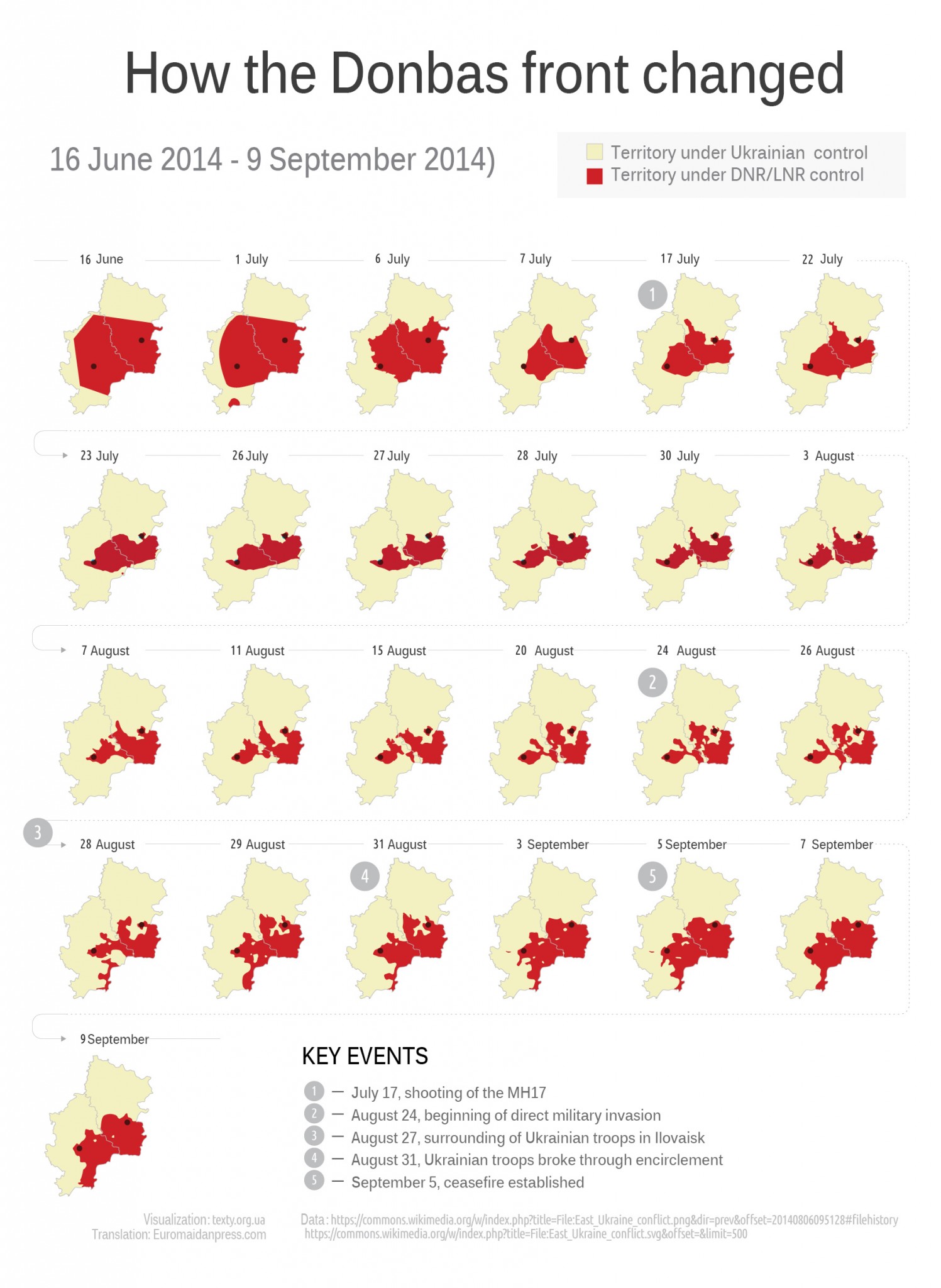 Tags: Donbas, Infographics, Military analysis, Russia