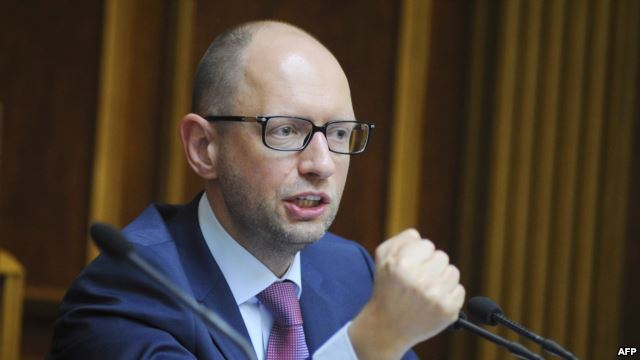 The people who committed murder in Donbas will not be subject to amnesty, stated Ukrainain Prime Minister Arseniy Yatseniuk live on Svoboda Slova on ICTV channel.
"Amnesty for those whose hands are stained with blood, those who murdered, is unacceptable. Nobody will give amnesty to such people. This is why the law should have articles that clearly indicate those who are not subject to amnesty," noted Yatseniuk.
As to the law on the so-called special status for Donetsk and Luhansk oblasts, Arseniy Yatseniuk emphasized that the main issue for this bill has to be "territorial integrity and sovereignty, and the action of Ukrainian legislation and the Ukrainian Constitution on all of the territory of the state has to be undeniable."
Ukrainian President Petro Poroshenko proposes to implement a special self-government order in Donbas for three years. He express the hope that the Verkhovna Rada would approve the special status law for part of Donetsk and Luhansk oblasts before September 16. Poroshenko emphasized the necessity to approve the temporary local government order law in individual regions of Donbas.
This is prescribed by the Minsk agreements, which were reached on September 5 with the involvement of Ukraine, the OSCE, Russia, as well as terrorist groups 'LNR' and 'DNR', to establish peace in Donbas.
Tags: amnesty, Arseniy Yatseniuk, Donbas, Donbas war (2014-present), Ukraine