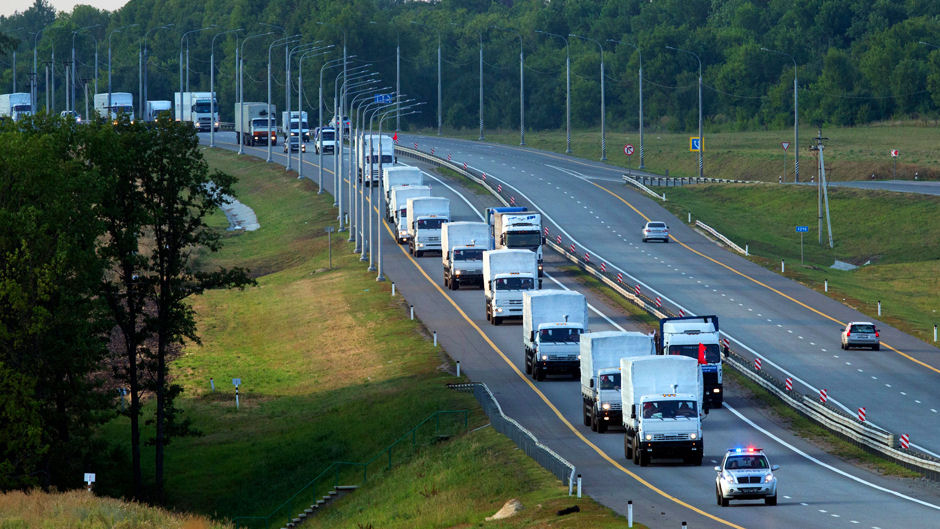 It is reported that the "humanitarian aid" en route from Russia will bypass checkpoints in Kharkiv Region. The Press Service of the Kharkiv Regional State Administration announced that it is not yet known exactly what route the "humanitarian convoy" will follow.
According to unofficial information, the convoy will travel to the Rostov Region. From there it will proceed to the Izvaryne checkpoint (Luhansk Region).
Arsen Avakov, the Minister of Internal Affairs of Ukraine said that no convoy will be allowed to cross the border in Kharkiv Region.
Translated by Christine Chraibi
Source:
radio24.ua
Tags: Donbas war (2014-present), Humanitarian aid to Ukraine, Kharkiv, Russia