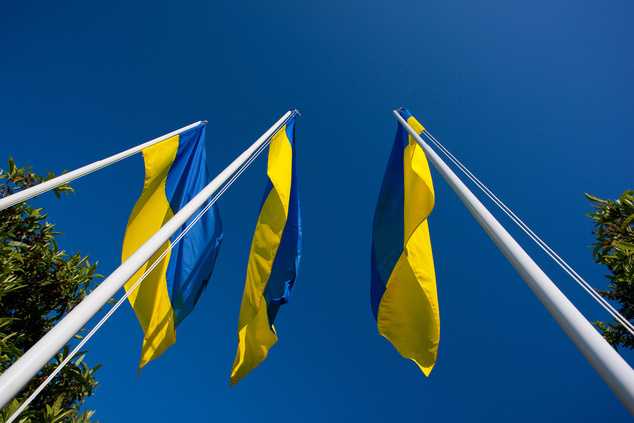 15 types of Ukrainian goods that are most important for the Russian market
The crisis in relations between Ukraine and Russia provoked by the annex of Crimea, which turned into military aggression in Donbas, pushed Western countries to increase anti-Russian sanctions. However, as opposed to the 70's of the previous century, when during the Cold War the countries were engaged in an arms race, the current conflict is based in economical clashes.
Arseniy Yatseniuk's government did not forego the global tendency and approved sanctions against Russian companies and individual natural persons under suspicion of crimes against the country's territorial integrity and its citizens for the first time in Ukrainian history. It is expected that the Verkhovna Rada will examine the according legislative bill developed by the Cabinet of Ministers on Tuesday, August 12. The document includes 26 types of sanctions: in particular, freezing of assets, ban on agricultural activities on the territory of Ukraine, on using radio frequencies, the Internet and other means of communication, on privatization of state-owned objects, on usage of licenses, as well as a complete or partial ban on transit of all types of resources.
Ukrainian goods which are most significant for the Russian market (2013, $ billion) 
Source: International Trade Centre
The Ukrainian sanctions bill became a response measure against Kremlin's aggressive policies towards Ukraine, the losses from which were evaluated by Arseniy Yatseniuk at $7 billion per year. The Prime Minister predicts that Russia will continue its import replacement program for Ukrainian goods, by decreasing cooperation with Ukraine, it will use economical pressure and blackmail. Therefore, "Ukraine needs European markets and support from western partners," the Prime Minister thinks.
Ukraine is already trading more actively with the EU than with Russia. According to the annual results of 2013 calculated by the State Statistic Service, Ukraine and Russia's trade circulation constituted $38,2 billion; meanwhile that with EU countries was $45,6 billion.
Overall numbers by the end of 2013 (total, $ billion)
Ukrainian export – 63,320
Ukrainian export to Russia – 15,077
Supplies to Ukraine from other countries – 76,986
Supplies from Russia to other countries – 526,392
Russian import to Ukraine – 23,795
Supplies to Russia from other countries – 317,805
Last week Moscow, willing to fight for its interests, imposed so-called 'counter-sanctions' on the USA, Canada, the EU and Japan. Starting August 7, the Kremlin fully banned veal, port, poultry, fish, vegetable, fruit, dairy supplies from the countries that imposed sanctions against it for a period of one year. Russia intends to concentrate on food supplies from Latin America. According to head of the Russian government Dmitry Medvedev, "if western partners demonstrate a constructive approach towards issues of cooperation, Russia is ready to reexamine the terms of the means imposed." As of now, Russia may broaden restrictive measures to include aviation, shipbuilding, machine engineering and the automobile industry.
Ukrainian government representative for European integration Valeriy Pyatnytskiy stated that Russia intends to add a customs tax on Ukrainian goods which may reach 80% in individual cases. "If these goods can be easily replaced with Russian alternatives, it's good for them, if not, they will pay for it," he noted. Pyatnytskiy emphases that there is simply no alternative for numerous Ukrainian goods on the Russian market. He is also convinced that even with customs taxes, a significant number of Ukrainian goods will remain competitive, and will simply cost more.
Source:
Forbes
, translated by Mariya Shcherbinina
Tags: International, Russia, Sanctions against Russia, Ukrainian economy