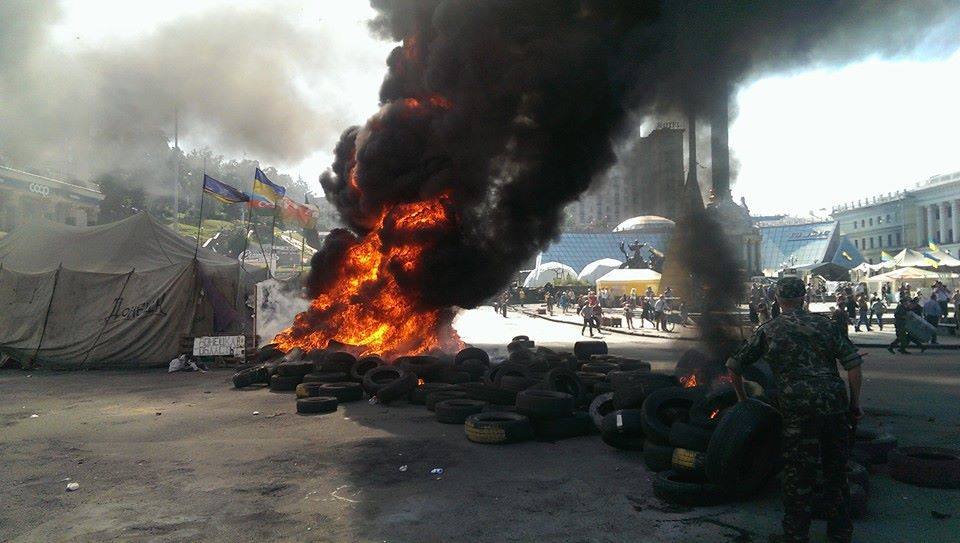 By Yuriy Lutsenko
In response to many questions about the current situation on the Maidan, here is my answer: this is not my Maidan. I do not understand why people wearing bulletproof vests and carrying automatic weapons are not in the ATO (Anti-Terrorist Operation). I do not understand why volunteer and civic organizations cannot work in the Ukrainian House, instead of on Kreshchatyk (Street). I do not understand why driving on the cobblestones of Institutska (Street) is considered to be a sin, but getting drunk on Institutska is not.
In short, I think that the events in the center of the Ukrainian capital are a private matter of certain self-interested individuals, not a matter of society in general. As a result, this is not a Maidan of Dignity, but a playground of personal interests and ambitions.
And most importantly: the main events are occurring not on the Maidan, but on the borders of our country.  Yesterday's meeting at the Kremlin regarding the Ukrainian question compels us to maximize our war-readiness. That from which God spared us on June 18–19  is again on Putin's daily agenda.
It would be very important to have a decision about Ukraine's joining NATO in the event of a direct intervention. But in any case, for us the most important thing is internal unity.
Source: Yuri Lutsenko's
Facebook page,
translated by Handzia Savytska
Tags: EuroMaidan, International, Kyiv