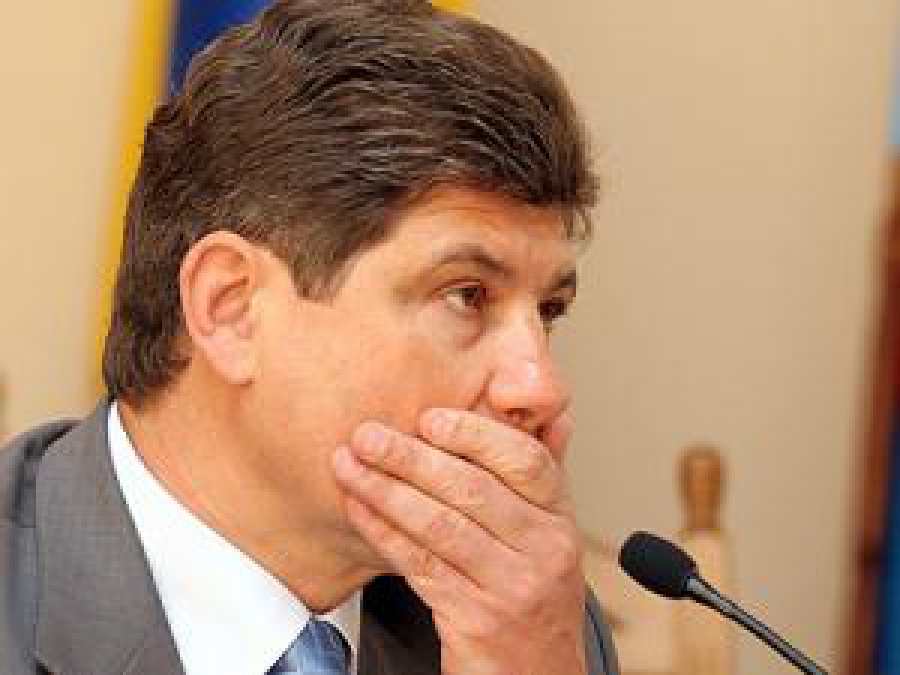 Luhansk Mayor Sergei Kravchenko was arrested (and charged with separatism) by the fighters of the Aidar battalion in the town Shchastya in the (Luhansk region). This information was shared through social media by Aidar fighter Serhij Melnychuk on August 7.
"Under the cover of the police he (Kravchenko – Ed.) attempted to cross the border, but, we did not let him leave and arrested him," said Melnychuk.
Replying to the question about what the next steps regarding Kravchenko are, the Aidar commander replied: "Lustration. Full lustration."
He noted that the detainee is under the control of the fighters of the battalion.
Previously, it was reported that in Luhansk terrorists, disguised as Ukrainian soldiers fired in residential areas of the city.
Video of Luhansk major Sergei Kravchenko being arrested by Aidar battalion
Source: Channel 5 TV, Ukraine
Translated by Olena Wawryshyn