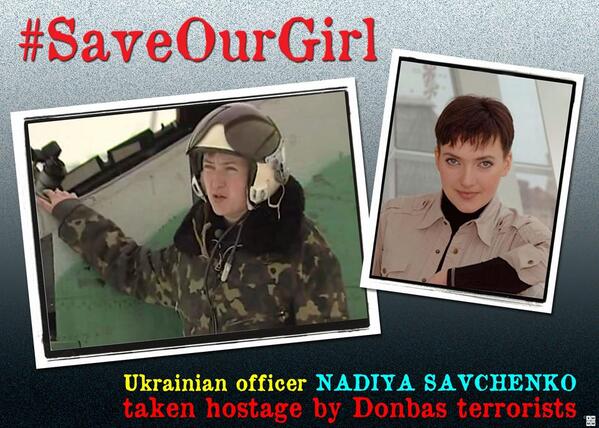 The Voronezh regional court of the Russian Federation has ruled that Ukrainian pilot Nadiya Savchenko "was found" in Russia.
Copies of the court order stating this were published on the Twitter of Ms. Savchenko's lawyer, Mark Feygin.
Specifically, the resolution states that Ms Savchenko "was found in the Voronezh Region" and "furthermore, her freedom was not restricted until June 30, when she was formally arrested [by the Russian Federation]."
The text continues, "The defense that the woman was kidnapped and illegally transported from Ukraine to Russia is refuted by evidence from the preliminary investigation."
Nadiya Savchenko and her defense claim that militants kidnapped her in Luhansk and illegally transported her to territory of the Russian Federation.
Russian investigators accuse the Ukrainian pilot of involvement in the murder of Russian journalists. The Investigative Committee of Russia claims that Ms. Savchenko crossed the border without any documents under the guise of being a refugee.
Source: bbc.co.uk
Translated by Daniel Centore, edited by Elizabeth Martin
Tags: Donbas war (2014-present), Nadiya Savchenko, Russia, Russian media, Savchenko