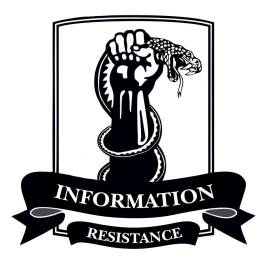 Brothers and sisters!
Here's the Summary for July 31, 2014 (for previous summary, please see Summary for July 30).
The bad news:
1. Today is "a day of silence" in the ATO zone, declared at the request of the UN Secretary General, to ensure that international experts can work in the area of the Malaysian airliner crash.
It came as a surprise to no-one that, in reality, this "day of silence" was only observed by the ATO forces, which carried out no active operations today, and only repelled attacks made against their positions. While terrorists battered [them] with everything they had and from everywhere they could.
Been there, done that–case in point, the "truce" of June 20-30th. If anyone in the world still wondered whether Putin's insurgents give a damn about any truce (or the opinions of the international community, or basic moral and ethical norms), here is your answer, once again. We, on our part, had no doubts [about the insurgents].
2. The next stage of mobilization in Ukraine comes with new oddities. We are receiving signals that representatives of recruitment offices are handing out recruitment summons to all and sundry, and are being, to put it mildly, overly persistent about it.
Here, one must understand that the summons itself does not equal being sent off to the army. Enlistment offices don't just call on those who will join the ranks when mobilized–they also "ring out" [check up on] other individuals liable for military service. Naturally, the Ministry of Defense should be constantly explaining all of this at the "top" level, while the military enlistment office [should be explaining it] locally, so as not to cause unnecessary commotion.
However, there are cases when the enlistment officers' zeal gets way out of bounds. Each such case must be cleared up. Today, we discussed this with representatives of state agencies, and circulated a proposal to create a "hotline" on mobilization issues. Hopefully, the military authorities will welcome [this proposal], given how pressing the matter.
3. The State Border Guard Service of Ukraine states [the following fact]: Russia conducts aerial reconnaissance using military aircraft and drones from the territories of Crimea and Transnistria.
Crimea is a no-brainer–it is an occupied area, and the Russians in that territory are the occupiers. But we must clearly make up our mind regarding Transnistria. For a long time, Ukraine has actively participated in resolving the "Transnistrian issue." Kyiv has always considered, and continues to view Transnistria as a territory of Moldova, but it has always advocated that this issue be resolved purely by political means.
I think it's [high] time we recognized that Transnistria is a formation that is hostile towards our state, being a territory from which Russia carries out actions against Ukraine (we must remember that in March 2014, before the border was blocked, this was exactly from where crowds of subversives crept into Ukraine). This is the Kremlin's springboard for acting against our state.
In the future, Ukraine must make every effort to restore Moldova's control over this territory. Without this [control], Transnistria is like a Russian landmine near Ukraine, biding its time until it blows.
Tags: Archive, Donbas war (2014-present)