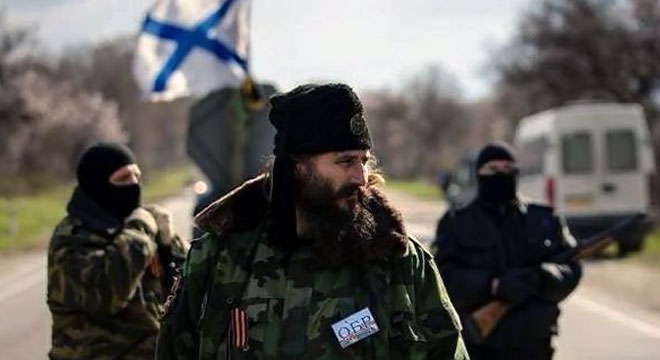 Bratislav Zivkovic, commander of the Jovan Sevic Serbian volunteer unit, is detained in Debaltseve, Donetsk region, social networks report.
The Jovan Sevic Serbian volunteer unit is formed of present-day Chetniks; guerrilla fighters that emerged in the 19th century struggle against the Turks, known for their strong Serbian nationalist leanings and activities directed against non-Serbian and non-Orthodox Christian ethnic groups in Serbia in the 20th century. They actively collaborated with the occupying forces throughout the World War II, and were banned in Yugoslavia.
This unit took part in combat against the Ukrainian army as a part of the pro-Russian Donetsk People's Republic and the Luhansk People's Republic terrorist organizations.
Chetniks also participated in the Crimean occupation & referendum in March 2014.
Source: inforesist,org
Translated by Inga Kononenko, edited by Mariana Budjeryn & Mat Babiak
Tags: Donbas, Donbas war (2014-present), Serbia