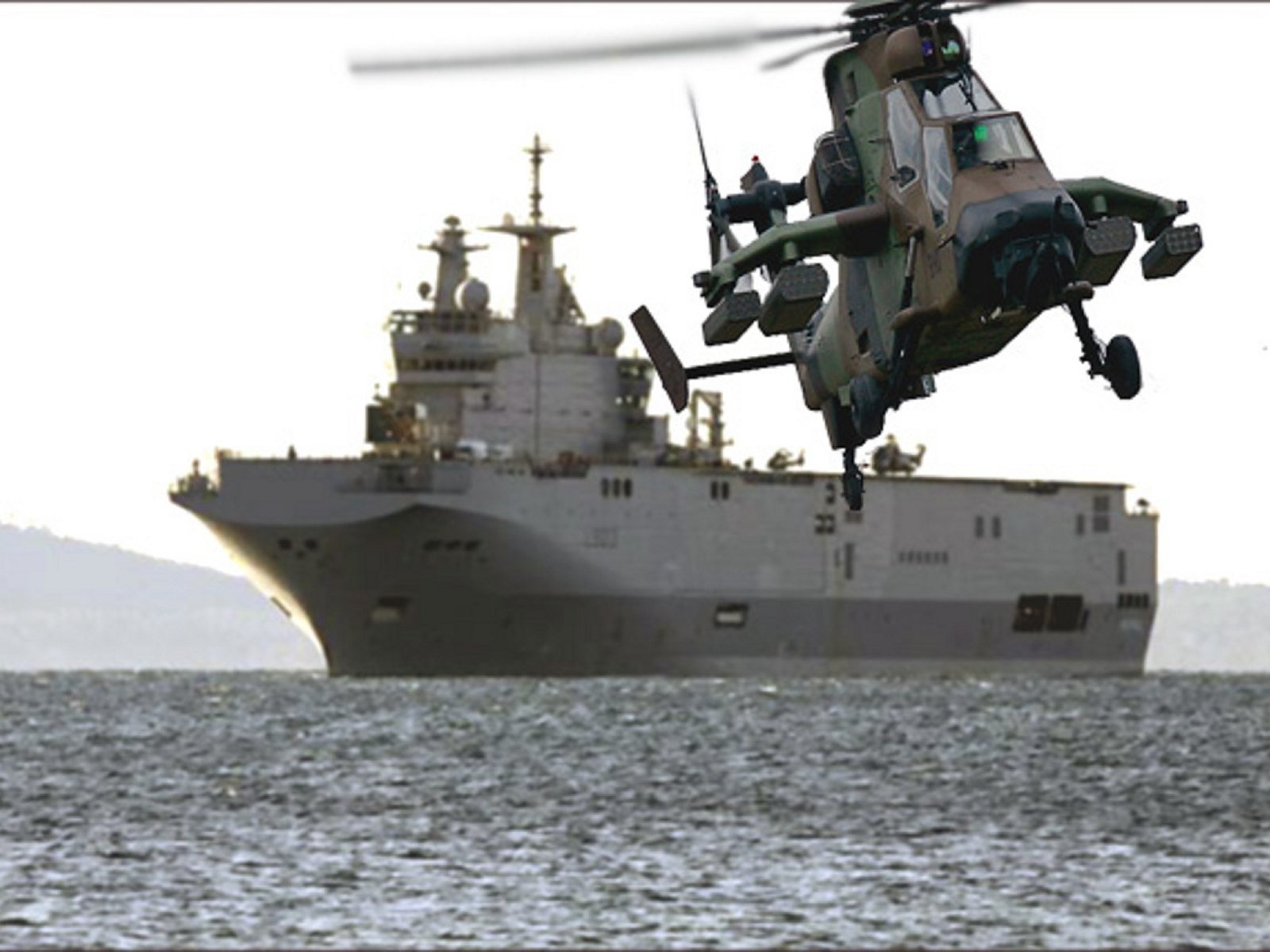 France will carry out its obligations regarding the construction of the first military Mistral ship for Russia, as Moscow has already paid according to the contract.
This was noted in the statement made by French President Francois Hollande, reports Radio Svoboda citing France-Presse agency.
According to the French leader, otherwise the fine would have constituted 1,1 billion Euro.
"The contract was signed in 2011, the ship is almost ready and is to be handed over in October," said Hollande.
The work over the second Mistral ship was tied by the French President to Moscow's position regarding the Ukrainian crisis.
According to him, should limits be implemented regarding Russia, this "has to be done on EU level and will only regard future equipment supplies."
"So far this has not happened, we will see whether Russia will behave badly," said Hollande.
France's western parters are calling for Paris to rescind their offer to supply the Mistrals to Russia. The US and allies state that it is completely out of place to provide Moscow with high-quality weaponry given the current conditions.
Russia has no possibility of producing such vessels inside the country.
Mistral helicopter carriers are a weapon of active attack, they give the possibility to deploy a battalion of naval infantry and armoured equipment onto the shore at a distance of up to 10 thousand kilometres from the port without refuelling.
Analysts claim that even the former USSR had no such possibilities.
Source: Pravda
Translated by Mariya Shcherbinina
Tags: France, International, Mistral, Russia, Russian military