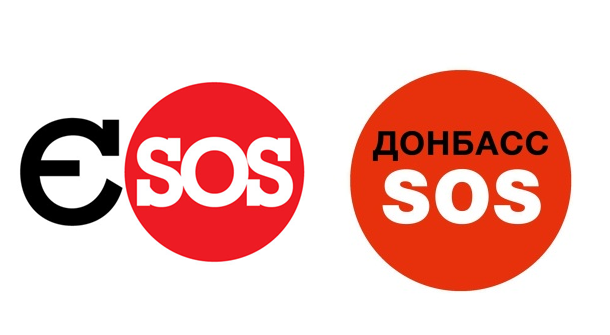 Focus: Human rights infringements linked to Russia's aggression in Ukraine
Major trends
Civilian aircraft shot down in Eastern Ukraine by pro-Russian separatists on July 17 and carrying over 300 people on board became a major tragedy showing inhumane terrorist practices of the supporters of Donetsk and Luhansk "people's republics".
The tragedy took place against the background of Russia's increasing assistance to separatists through heavy armament, unmanned aircrafts and shellfire against Ukrainian army from Russian territory.
Russia's ongoing war against Ukraine continues to provoke deaths of both military and civilians every day. Separatists continue to use inhumane tactics of kidnapping, murdering, attacking from civilian quarters and buildings, torturing the hostages and looting.
Read below the concrete reports about human rights violations in Eastern Ukraine over the last week.
Airplane crash
On July 17, a large passenger aircraft Boeing 777, performing a flight between Amsterdam and Kuala Lumpur, was shot down in the eastern part of Ukraine. Over 300 people were killed in the crash. According to the General Staff of Ukrainian Armed Forces, the airplane was crashed down by "Buk" missile system as the liner was flying at an altitude of 10,000 meters, reports Ukraine's foreign ministry.
Ukraine has no long-range air defense missile systems in this area, the ministry said.
The leader of the terrorists Igor Girkin (Strelkov) immediately commented on the airplane crash, believing that it was the Ukrainian jet that crashed down: "In Torez An-26 was shot down, its crashes are lying somewhere near the coal mine "Progress". He cynically added that the separatists "have warned everyone not to fly in our skies".
Ukrainian intelligence service intercepted a phone talk among the separatists in which they admit that the plane was shot down from their checkpoint. In the end of the conversation, although visibly shocked about the crash of a civilian aircraft, they try to justify their shooting saying that this plane was probably "importing spies" and that nobody should fly over the territory where the war is going on.
Watch the video of the phone talk with English subtitles:
Russian intervention
Dmytro Tymchuk, a Ukrainian military expert, reports about growing involvement of Russian military after the end of the ceasefire. Heavy armament with personnel is supplied for terrorists; direct fire is regularly opened from the Russian territory on Ukrainian border guards and Ukrainian army.
Tymchuk reports that Russian professional military are operating again on Donbas, similarly to events in spring this year.
Aviation strike on Snezhnoye on July 14 could have been performed by the Russian aviation since the Ukrainian planes did not go aloft in the afternoon of that day. Regular shellfire of the Ukrainian military units from the Russian border is another evidence that Donbas events are not the Ukrainian internal conflict but a war of Russia against Ukraine, Tymchuk says.
Photo evidence posted by Russian border guard Arten Karat shows that tanks and armoured vehicles are heading through the official Russian border checkpoints to Ukrainian territory with the aim to help separatists.
On July 12 several unmanned aircrafts flying from Russia violated the Ukrainian airspace.
Similarly, on July 12 Ukrainian border guard checkpoint Marianovka was attacked by bomb fire from Russia's Rostovska oblast.
Murders and attacks
Ukraine's defense ministry reports that it found a grave of two priests tortured by the separatists in Sloviansk. Two sons of the one of the priest were also buried in the grave. They were reportedly kidnapped and killed by separatists who suspected them in assisting the Ukrainian army.
In Luhansk, on July 14th three civilians were killed, and 14 persons were wounded in clashes going on in and near the city. In the previous days, 8 civilians were killed, including one child, after shellfire launched by the separatists.
On July 8th thirty armed men captured neurological surgery building of the Donetsk regional clinical unit. Unknown persons opened fire against a bus in Avdiyivka, killing 69-year-old woman.
Deaths
Local dwellers of in Sloviansk and Kramatorsk say they found huge number of dead bodies (estimated number can reach 1,500 people), buried by separatists in the suburbs of the cities. The bodies could have been left in the city after terrorists' retreat.
Tortures
Yuriy Onyshchenko, Mayor of Prapasnaya, a town in Luhansk oblast, was released from detention by separatists; during the detention had been tortured, had his leg shot off, had a knife wound and a heart attack.
 Kidnappings and robberies
More than 10 people were kidnapped on July 9-10 in Donetsk and Luhansk regions.
On July 8, orthodox priest Yuriy Ivanov (Kyiv patriarchy) was kidnapped in Donetsk. Terrorists also kidnapped a catholic priest, Viktor Vonsovich.
Two Ukrainian soldiers wounded during a battle in Donetsk airport on July 12th were taken by separatists from Donetsk regional hospital.
On July 8, directors of two coal mines in Donetsk were also kidnapped by the separatists.
A woman addressed a police unit in Donetsk saying that unknown people kidnapped her 34-year-old son.
Dmytro Ivchenko, a professor at Luhansk medical university, was kidnapped; the "health minister" of the Luhansk people's republic requires USD 500 thousand for his release.
Every day over dozen cars are stolen in Donetsk. 19 cars were reportedly stolen on July 14; 14 cars on July 10, and 20 cars on July 9-10.
Repressions and human rights infringements
600 orphans are kept in orphan homes of Donetsk oblast as separatists grant no permission for them to leave for other regions in Ukraine , says Iryna Herashchenko, Ukraine's  envoy for peaceful settlement.
Casualties
Ukraine reports that 258 soldiers were killed and 922 were wounded since the beginning of the counter-terrorist operation in the Eastern Ukraine. 45 soldiers are kept as hostages.
Human rights violations
Ukraine's consul to Russia, Gennadiy Breskalenko, was repeatedly refused in his requests to visit Nadiya Savchenko, a Ukrainian pilot now detained in a Russian prison. By detaining the pilot Russia openly violates requests of the international community to release all the hostages.
Terrorists are also regularly using civilians or their homes as a living shield to protect themselves against Ukrainian army or to dissuade Ukrainian army from shooting at them.
Criminals
Vladimir Antiufeev, who was appointed vice-prime-minister of the "Donetsk People's Republic" for "state security" is a person under international search, and is banned from visiting EU after he worked the minister for state security of Transnistria in 1992-2012.
Displaced persons
The number of internally displaced persons from Donbas reaches 1200 people daily. Ukrainian authorities report about over 35,000 of persons from Donetsk and Luhansk oblasts who were internally displaced.
Tags: Archive, Digest, Donbas, Human rights