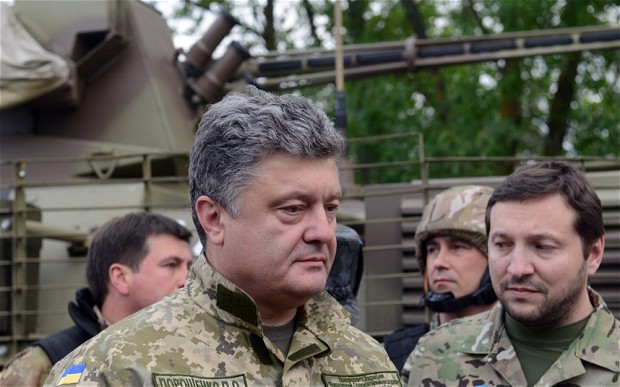 What have been the effects of the 'anti-terrorist operation', both on domestic opinion and on the ground in the east?
At the moment, I don't believe the reports in either the Ukrainian or the Russian media—there are so many fakes circulating, and descriptions of events are completely polarized. Ukrainian officials, military spokesmen and news media downplay the casualties on their own side, exaggerate those on the other side. It's an information war. In terms of the combat itself, what usually happens is that the army goes to defend the perimeter of a given area, but a lot of the fighting is done by special operations units and volunteer battalions that are formally subordinated to the Ministry of the Interior. It says something that they don't want to send conscripts to the war zones—they're worried that the army is not going to fight for them. One of the volunteer brigades is Kolomoyskyi's Dnipro battalion, and others are effectively oligarchs' private armies. There's also the Azov battalion, which includes a lot of fighters from the far right—there were pictures of them lining up under their yellow flag with the Wolfsangel symbol. Apparently they talk about going to fight on the Eastern Front, like the Germans did during the Second World War. It's a real propaganda gift to the Russians. And it will only help to consolidate support for the Donetsk separatists.
At present the 'ATO' is stagnating. The government in Kiev has announced the final stages of the operation half a dozen times, but it's still going on. They will not be able to achieve military success without inflicting severe casualties on the civilian population. It's a basic choice: either you have serious bloodshed, with millions of refugees and many cities destroyed—and that's even if no other parties, like Russia and NATO, get involved—or you negotiate. Kiev says it will not negotiate with terrorists, but these 'terrorists' are becoming something like legitimate authorities, in the absence of any other representative forces. If you want peace, you have to talk to them. A clear stance in favour of a negotiated solution, and against this civil war, is the most principled position available now.
Tags: Military analysis