Radio Svoboda continues to survey how Russian media and individual social media users manipulate the public opinion by pretending that photographs and footage from various places all over the globe come from the Ukrainian events. The compilation was prepared by Ihor Losyk.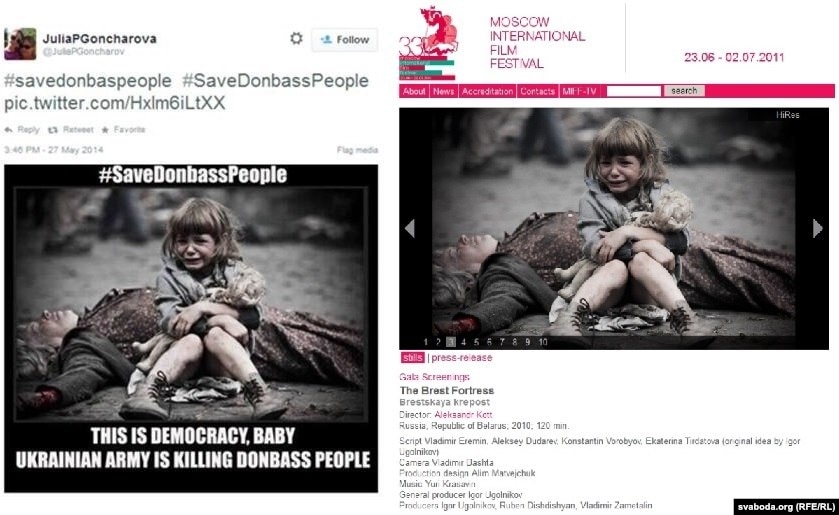 A shot from the Russian-Belorussian film "Brest Fortress" (2010) used as proof of the "crimes" of the Ukrainian army in Donbas.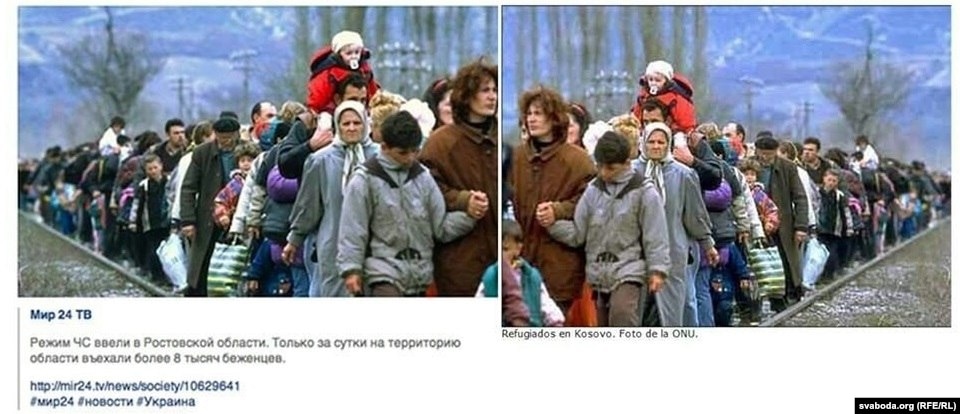 TV channel "Mir 24" said refugees from Kosovo in 1999 were refugees from Ukraine in 2014.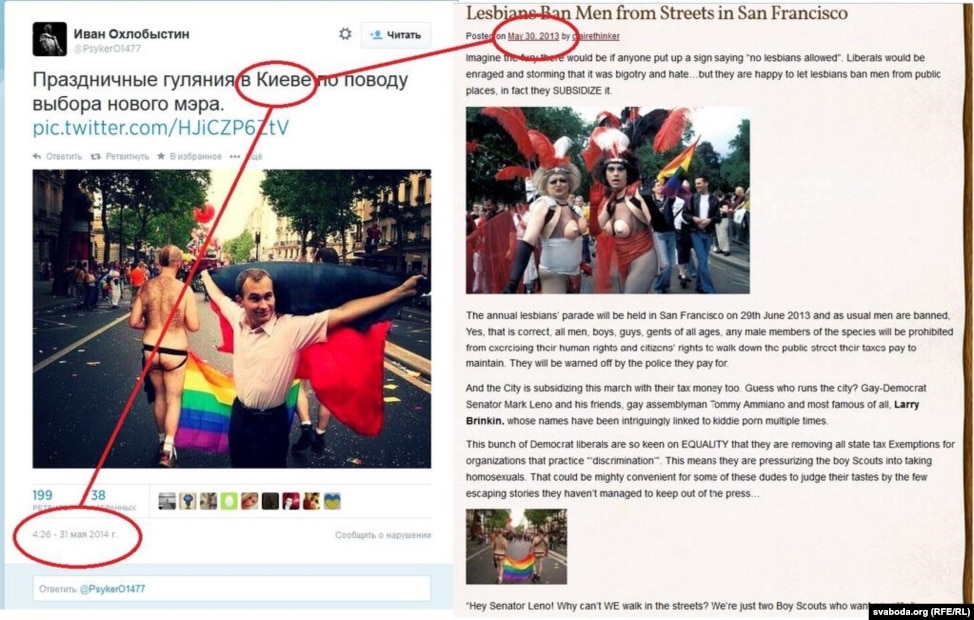 Russian actor Ivan Okhlobystin presets the gay parade in San Francisco as a celebration to commemorate the elections of the Kyiv mayor.

1992 photograph from Bosnia: a fighter of the Serbian "Tigers" is killing the dying Bosnians in the street. Presented under the motto, "Save Donbas from the Ukrainian army."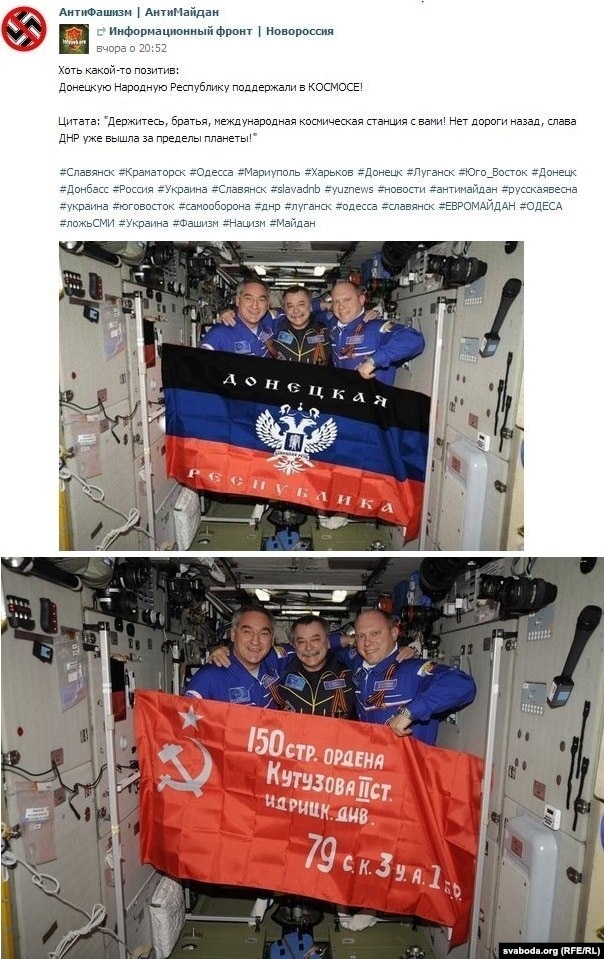 Photoshop helped transfer the "People's Republic of Donetsk" into space.

A woman who addressed Putin after her son was killed by the pro-Russian separatists in Sloviansk, is presented as a woman talking about the inhumanity of the "Kyiv junta." Here is the link to the original video.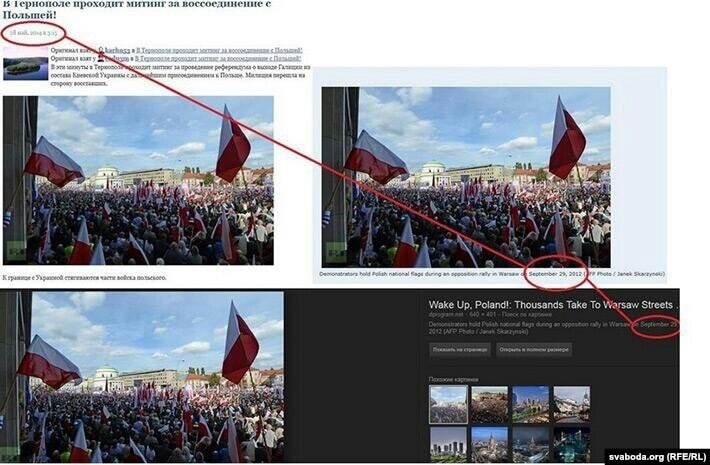 On social media, a photo of the so-called meeting in Ternopil for accession to Poland is being shared. In reality this is a protest in Warsaw in September 2012.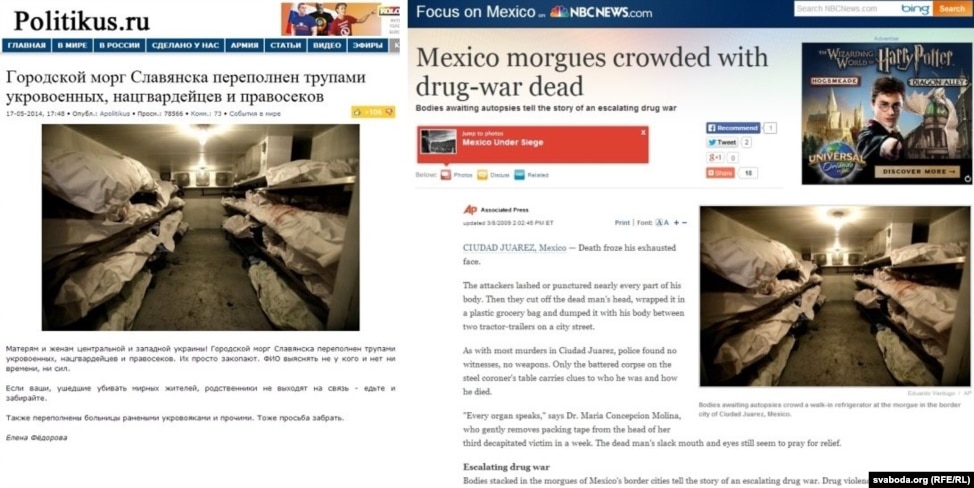 Corpses of the drug war victims in Mexico presented as corpses of Ukrainian soldiers.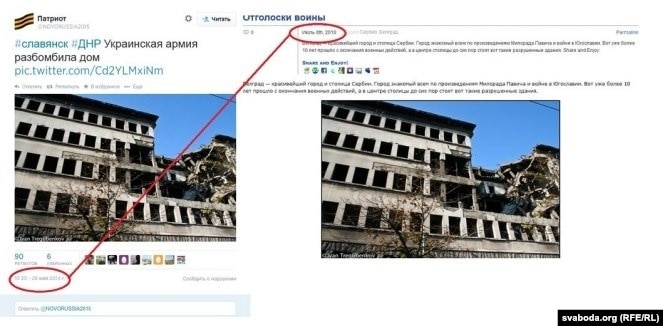 Belgrad after the bombings in 1999 is presented as Sloviansk "shot by the Ukrainian army."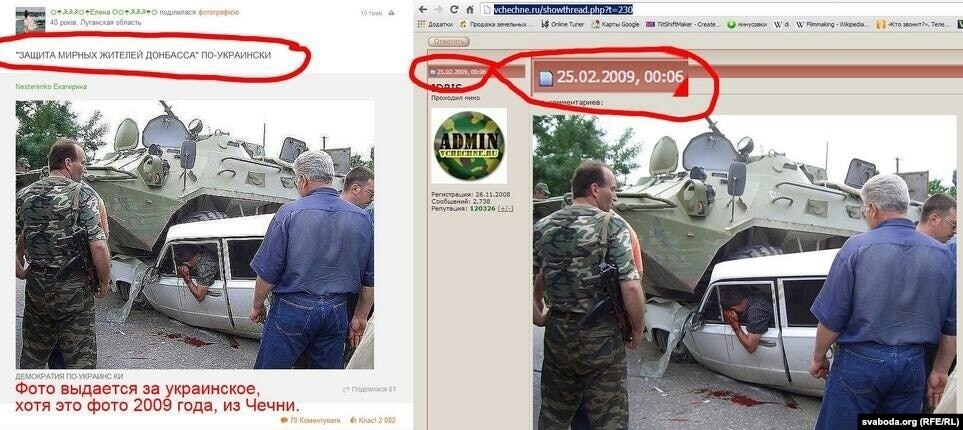 Photo from Chechnya presented as a photo from Ukraine.
Source: Svoboda
Translated by Mariya Shcherbinina