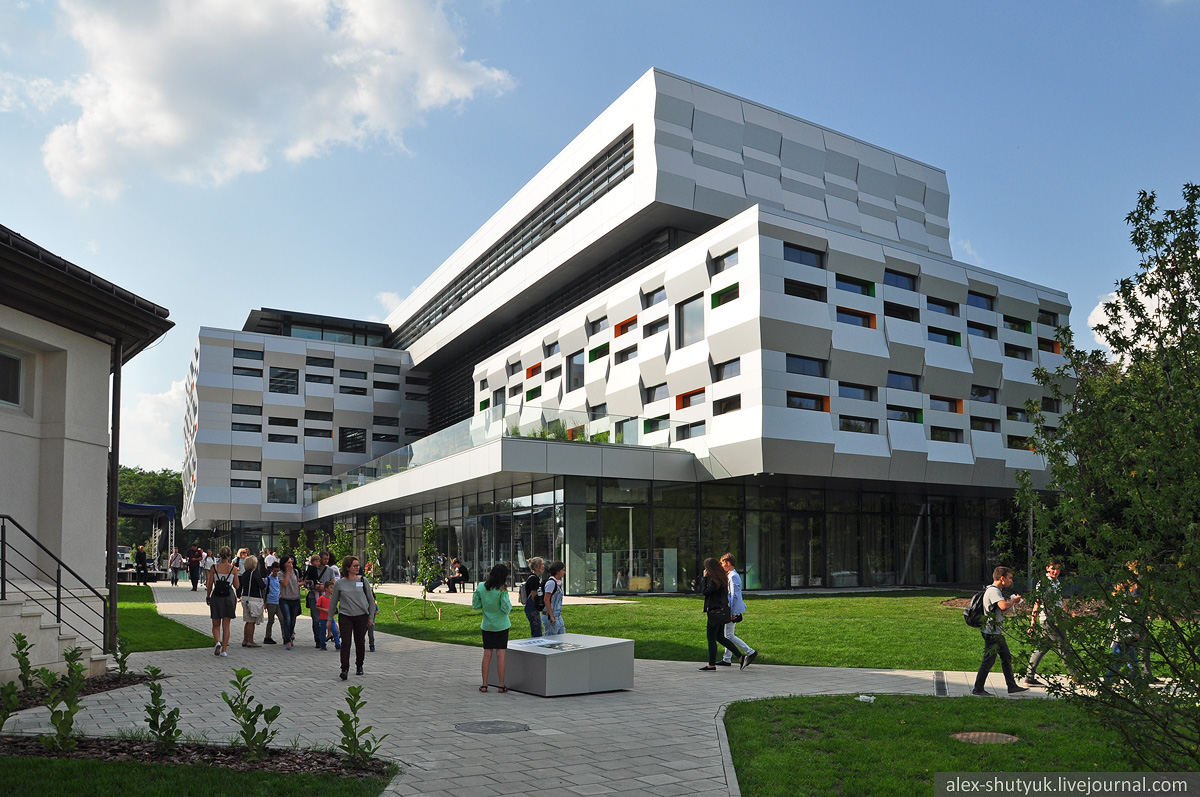 Innovative Center of Metropolitan Andriy Sheptitskiy Photo: Alex Shutyuk  
Recently, Lviv received a brand-new innovative library and public space – the center of Metropolitan Andriy Sheptitskiy was opened in Lviv's Ukrainian Catholic University.
The five-story building includes a multifunctional library, offices, exhibition centers, and conference halls. Its creators hope it will become a world level education area, providing new opportunities for the students, teachers, and guests of the university. At the same time, the center will remain open to the public.
The center's construction was started in 2015. Its project was developed by a German company Behnisch Architekten. According to the media Tvoe Misto, the budget of the project is estimated at UAH 150 mn ($ 5,7 mn).
The Ukrainian Catholic University is a Catholic university in Lviv, Ukraine, and  is the first Catholic university to open on the territory of the former Soviet Union and also the first university opened by one of the Eastern Catholic Churches.
All photos by Alex Shutyuk.
/Written by OLena Makarenko
Tags: innovative center, Lviv, Metropolitan Andriy Sheptitskiy, Ukraine, Ukrainian Catholic University