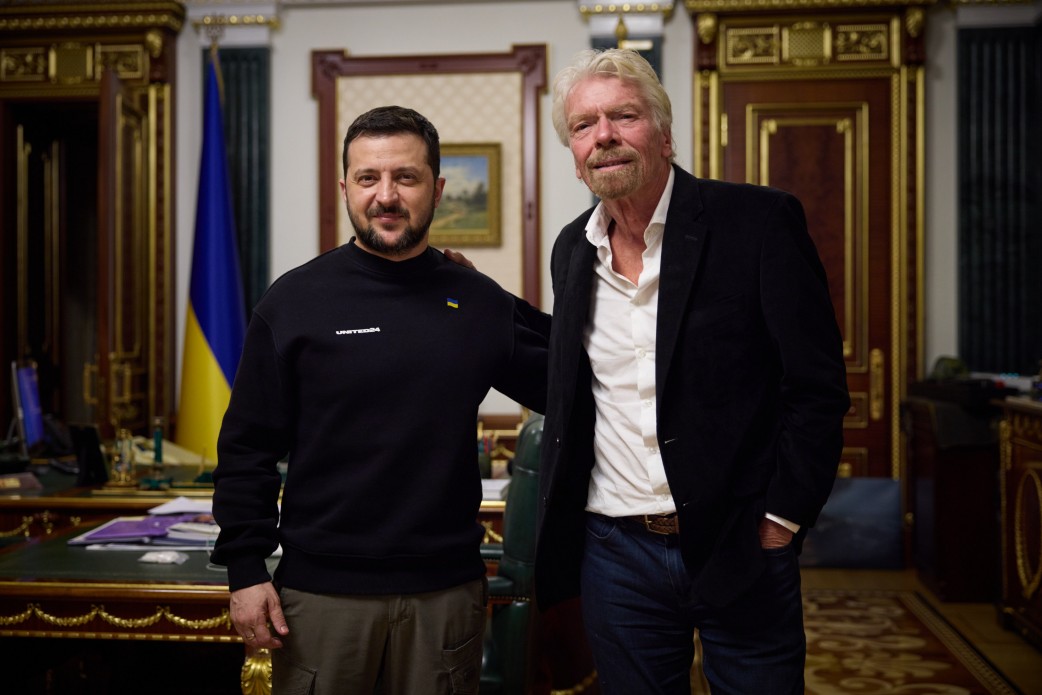 British entrepreneur Richard Branson who owns the Virgin Group company, has become an ambassador of United24, Ukraine's official fundraising platform.
During a meeting with Richard Branson, President Volodymyr Zelenskyy thanked the businessman for his powerful messages of support for Ukraine amid the Russian invasion and emphasized the importance of attracting new, prominent, and influential personalities to the platform.
The primary objective of United24 is to maintain global attention to the ongoing war with Russia and help Ukraine to overcome the consequences of the aggression, he added.
Tags: UNITED24