On 26 March, the British Defense Ministry said Russia had started receiving regular resupplies of a small number of Shahed one-way attack uncrewed aerial vehicles.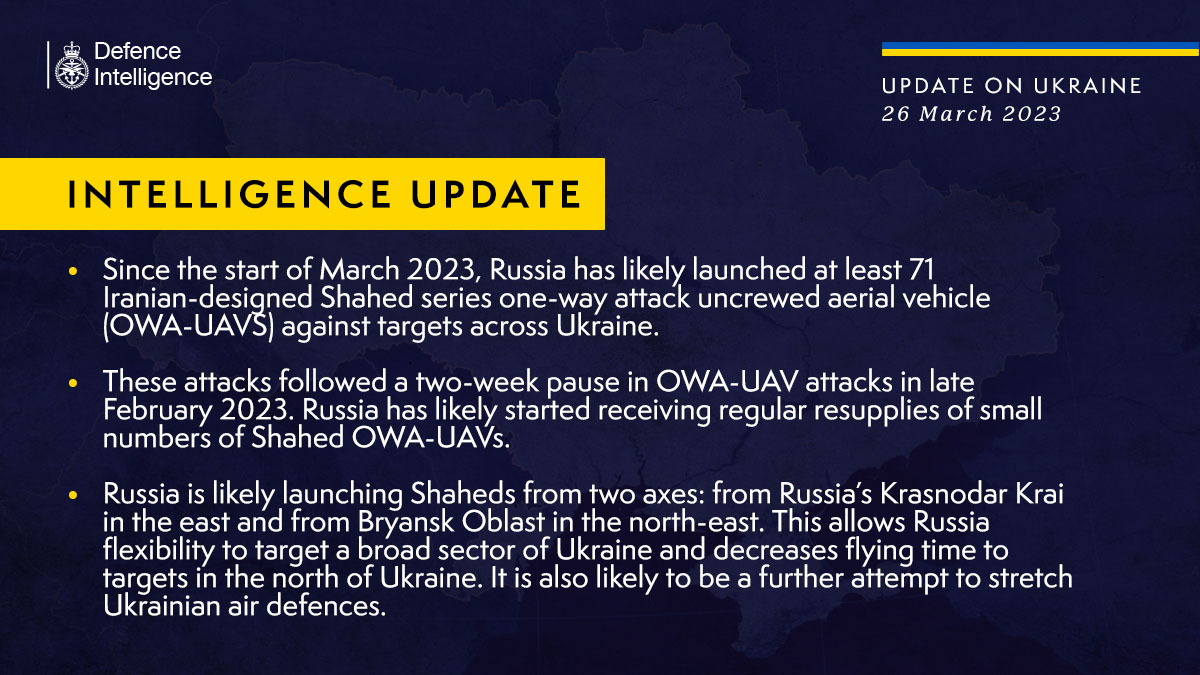 In a new intelligence update, the ministry has informed that Russian troops have launched at least 71 attacks using Shahed kamikaze drones on Ukraine.
The drones are usually launched from Russia's Krasnodar Krai in the east and from the Bryansk region in the north-east.
"This allows Russia flexibility to target a broad sector of Ukraine and decreases flying time to targets in the north of Ukraine. It is also likely to be a further attempt to stretch Ukrainian air defenses," the report said.