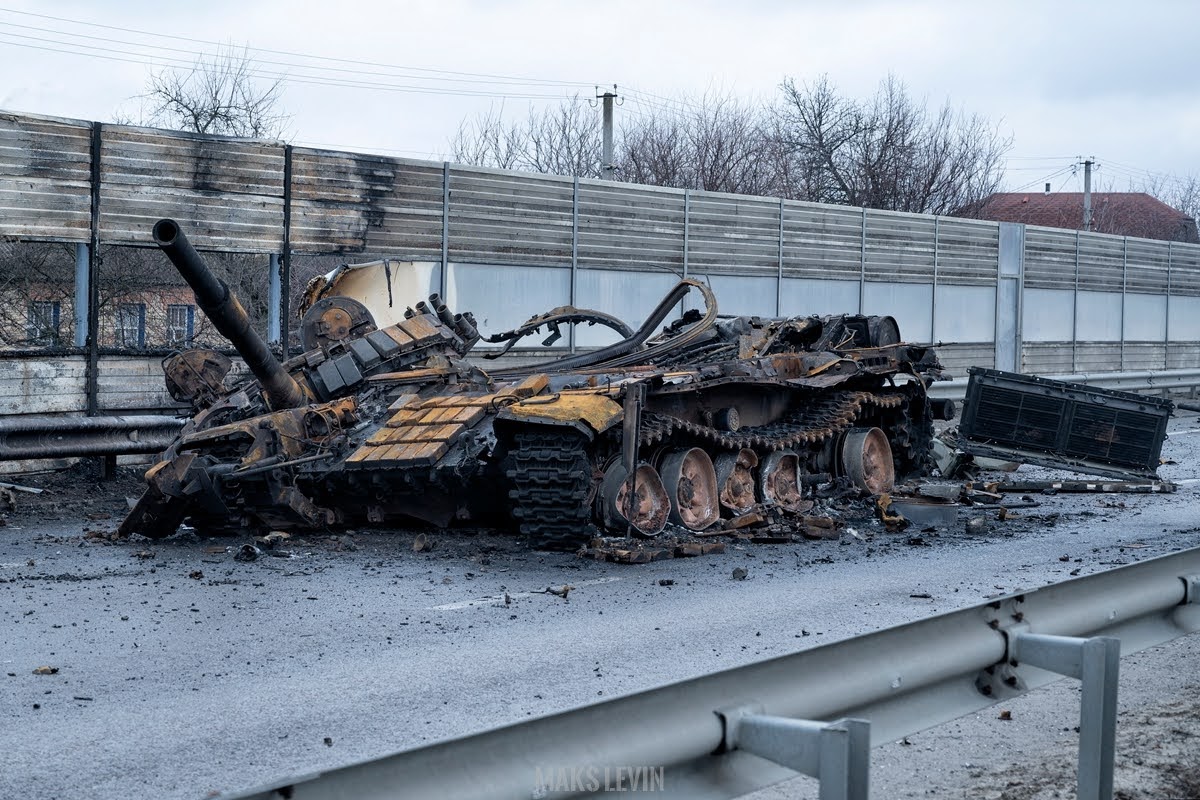 One of the invading Russian tanks destroyed in the Russo-Ukrainian War (2014-present). Ukraine, March 2022 (Photo: Maks Levin) 
Senior Russian leaders are likely aware that the state's military-industrial output is becoming a critical weakness, according to British Intelligence.
The strategic and operational miscalculation of invading Ukraine exacerbated the problems of the Russian defense industry, the British Intelligence reported in its daily update.
On 9 February 2023, Russia's Deputy Security Council Chairman Dmitry Medvedev called for an increase in Russian tank production while visiting the Transport Machine Construction plant in Omsk. This followed several public comments by Russia's President Vladimir Putin urging the defense industry to better support the invasion of Ukraine, according to British Intelligence.
In a televised meeting on 12 January 2023, Putin criticized the deputy prime minister of Russia's government Denis Manturov for poor results in the defense industry, British Intelligence reported. Russia's President castigated Manturov for "fooling around" and failing to help Russian plants get foreign-made components needed for the production of military gear.
Production is almost certainly falling short of the Russian Defense Ministry's demands to resource the Ukraine campaign and restore its longer-term defense requirements, according to British Intelligence.
Related:
Tags: Russia, Russian invasion of Ukraine, Russian tanks, Vladimir Putin