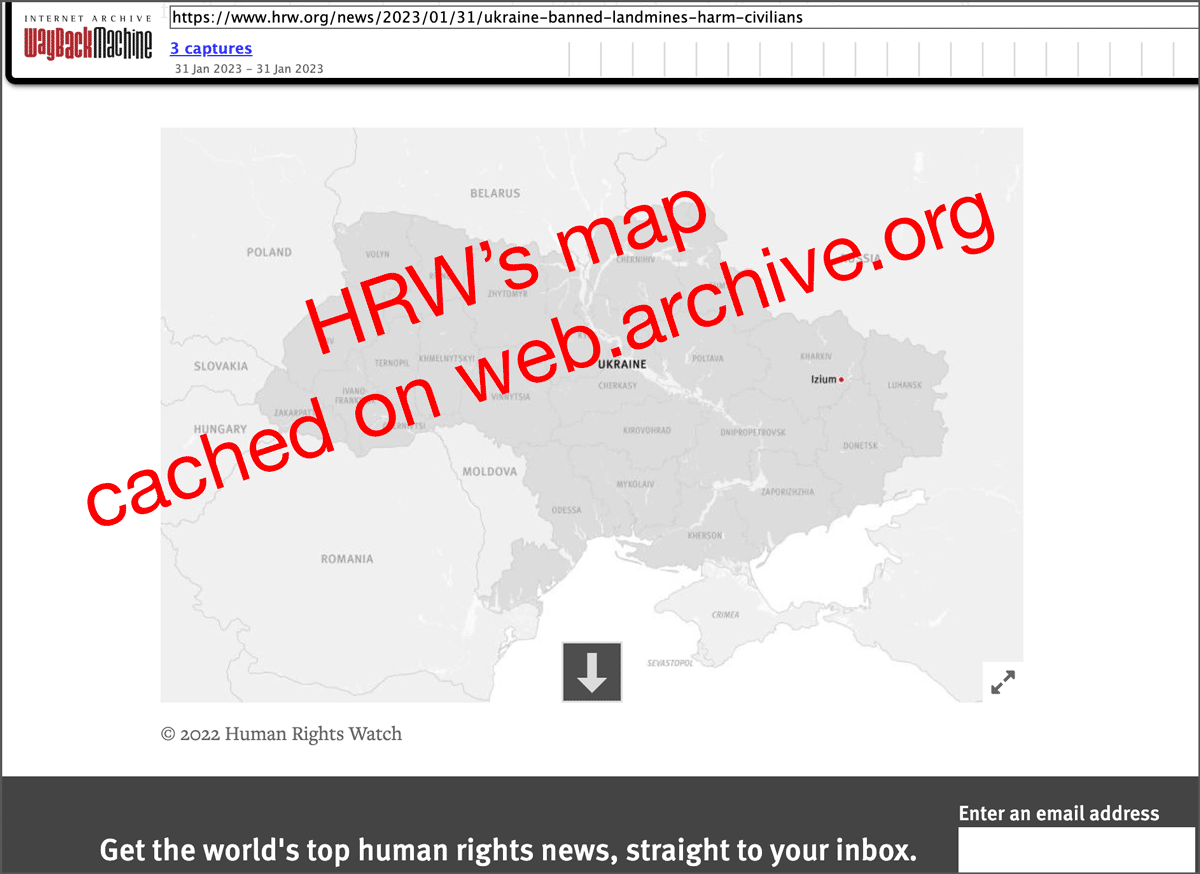 Map of Ukraine posted by HRW shows Russian-occupied Crimea as part of Russia. Screenshot: web.archive.org 
The human rights organization Human Rights Watch (HRW) published a map of Ukraine without Crimea in its January 31 report. Crimea on this map was marked with the same grayish color as Russia, UNIAN reports.
After the incident gained traction on Ukrainian social media, HRW simply removed the image from the text of the article without any mention of the blunder, UNIAN says.
The cached version of the page on the Internet Archive's Wayback Machine shows that the map really was published by HRW, while later versions feature no map.
HRW's allegations that Ukraine used banned mines are outrageous and play into Russia's hands – human rights activists
Read also:
Another Amnesty Int'l head resigned due to disagreement with its report on Ukraine's Armed Forces
Zelenskyy rebukes ICRC for insufficient efforts to get access to Ukrainian prisoners
Pinterest rating dropped to 1.0 in Ukraine after the platform marked Crimea as Russian