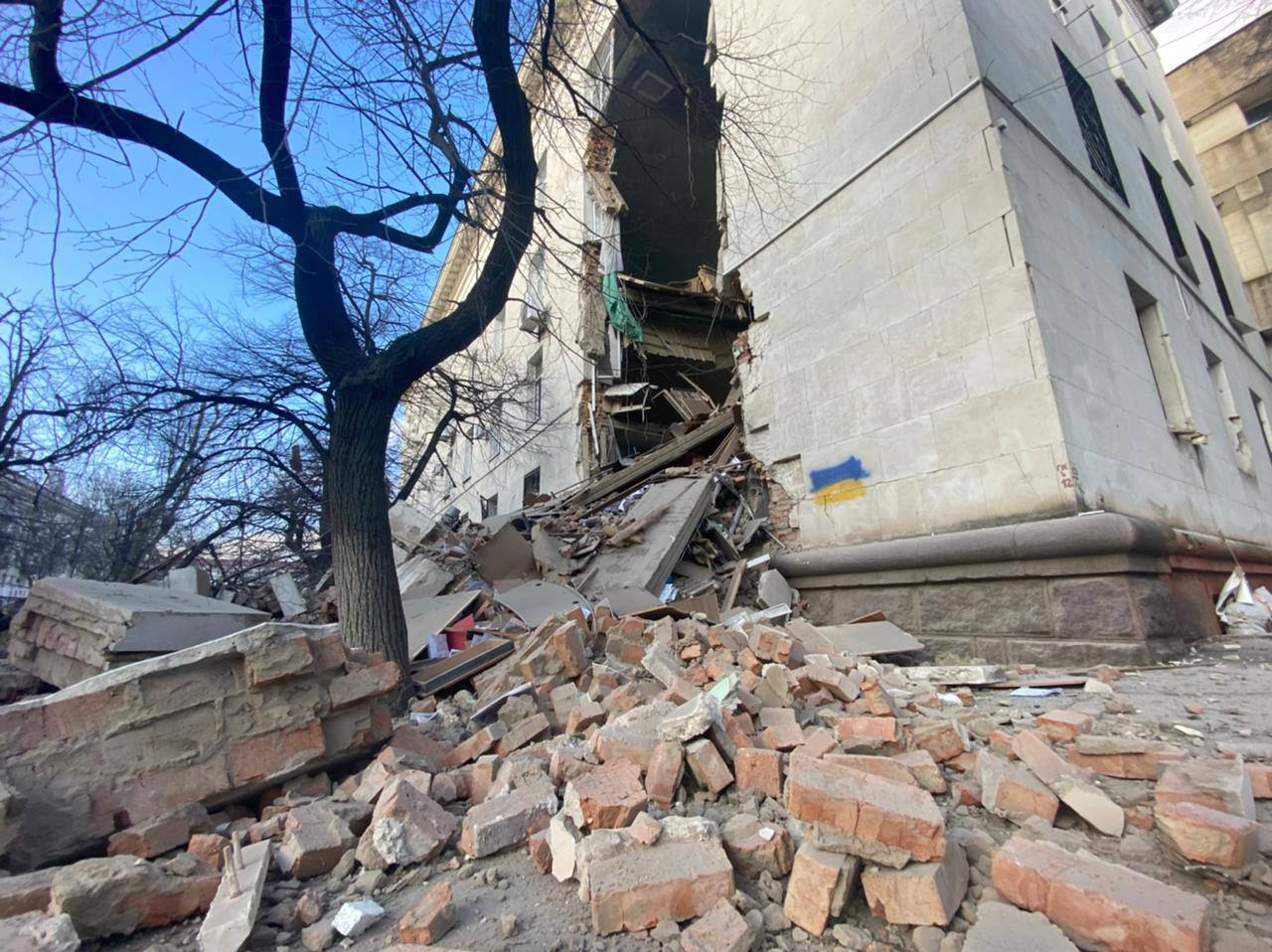 Russian artillery strike destroys Kherson City Hall. Photo by Yaroslav Yanushevych 
Russian artillery strikes hit downtown Kherson early in the morning on 19 December, the head of Kherson Oblast State Administration Yaroslav Yanushevych reported.
Russian forces shell downtown Kherson, southern Ukraine

Russia's artillery strikes hit Kherson City Hall this morning, according to deputy head of Ukrainian President's Office Kyrylo Tymoshenko.
📷https://t.co/NlKU7hkMql pic.twitter.com/UEY4kk9xP0

— Euromaidan Press (@EuromaidanPress) December 19, 2022
Russian shelling damaged Kherson City Hall. Currently, there is no information about casualties.
Over the past 24 hours, Russian forces shelled Kherson Oblast in southern Ukraine 69 times using artillery, multiple rocket launchers, tanks, and mortars, Yanushevych reports. Six people got wounded.
Related: