The exhumation of bodies from mass graves that appeared during Russian occupation started on 16 September in Izium, a key city in Ukraine's northeast liberated in Ukraine's recent offensive. Most of these bodies show signs of violent death and torture, Head of the Kharkiv Oblast Military Administration Oleh Syniehubov said.

According to Syniehubov, about 200 law enforcement officers and experts are now working at the site to exhume the bodies collect evidence of Russia's war crimes, and give them a proper burial.

"450 bodies of civilians with traces of violent death and torture were buried in the forest. Today law enforcement officers started to exhume them. This is hard to imagine in the XXI century, but now it is a tragic reality in Izium. Most graves do not even have names on them. There is only a mark with a number.

Among the bodies that were exhumed today, 99% have signs of violent death. There are several bodies with their hands tied behind their backs, and one person is buried with a rope around his neck. Obviously, these people were tortured and executed. There are also children among the buried," Syniehubov wrote in Telegram.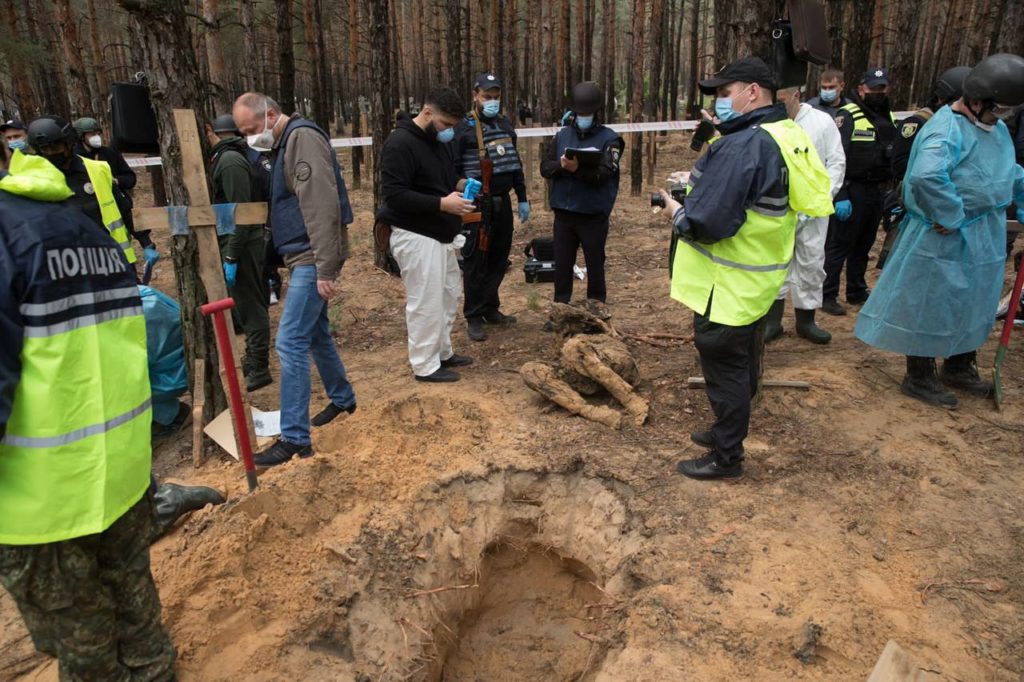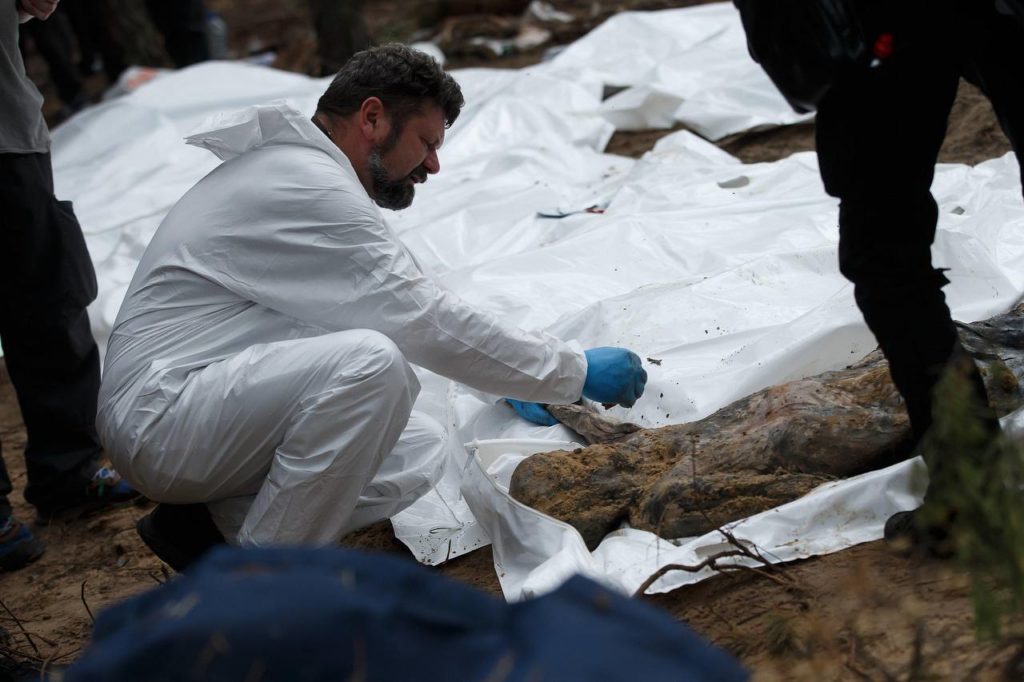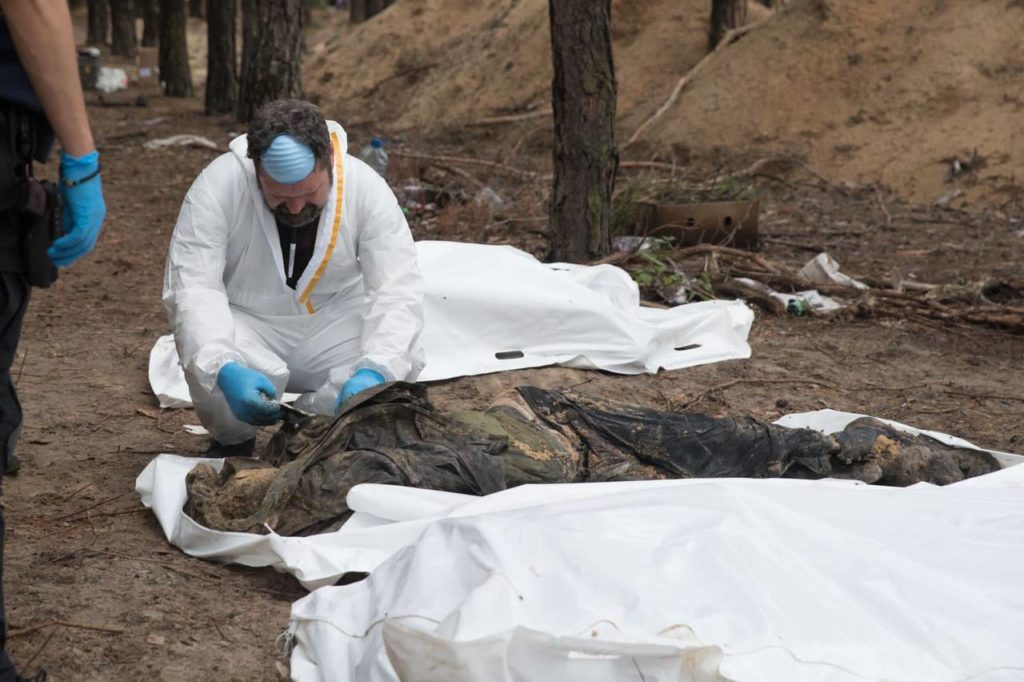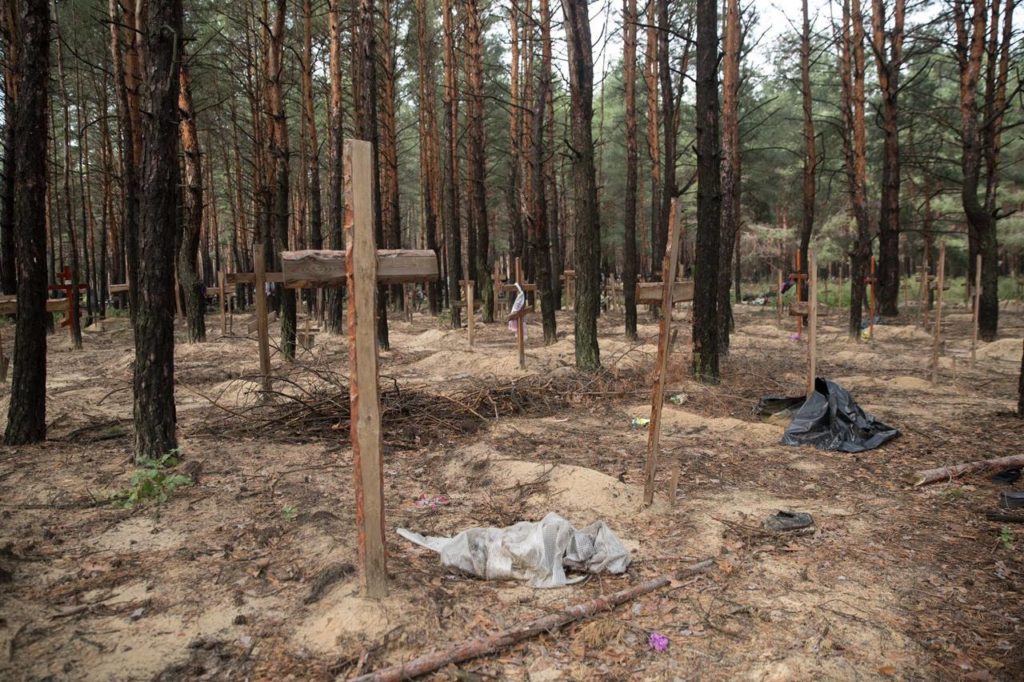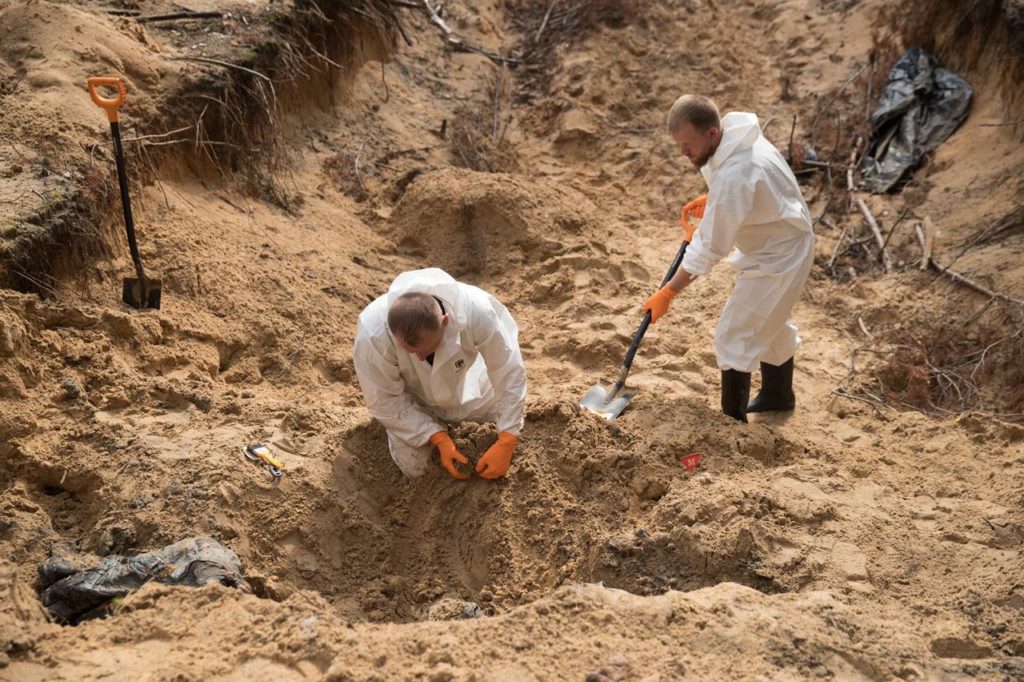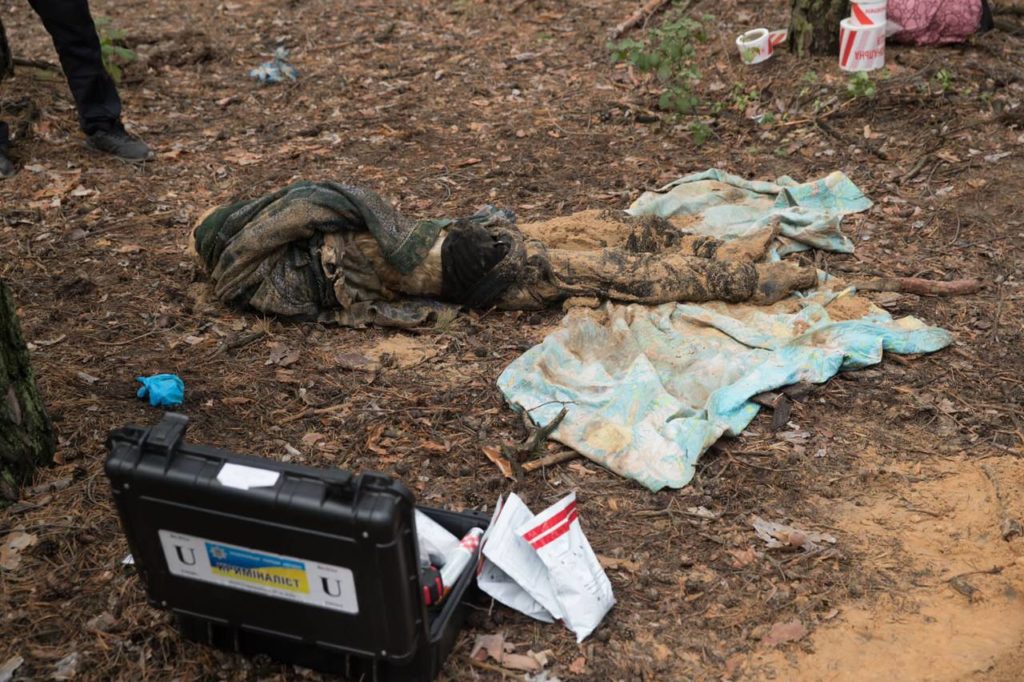 Photos from the Telegram channels of Syniehubov and Internal Minister aide Anton Herashchenko
In his comments to journalists at the scene, Dmytro Lubinets, the Verkhovna Rada Commissioner for Human Rights, also noted that about 20 Ukrainian soldiers with their hands tied behind their backs were buried next to the civilians. They were found shot dead.

The dead soldiers were probably prisoners of war. Law enforcers believe that they were first tortured and then executed with point-blank shots.

Lubinets does not rule out that other mass graves of Ukrainians killed during Russian occupation will be found on liberated territories.

He also drew attention to family burials — a young husband, wife, and child.

"This is more evidence that Russia is committing genocide on the territory of Ukraine," Lubinets said.

According to Oblast Head Oleh Syniehubov, the bodies will be sent for forensic medical examination and investigation to determine the exact cause of death, after which they will be reburied with due respect.

"Each death will be investigated and will serve as evidence of Russia's war crimes in international courts," Syniehubov added.
Exhumation of killed Ukrainians from a mass grave in liberated Izium.

Approximately 450 graves of civilians were found, and 20 – of Ukrainian soldiers. Most those exhumed y'day had signs of torture & violent deathpic.twitter.com/hMH6gRA3vy

— Euromaidan Press (@EuromaidanPress) September 17, 2022
War crimes: identifying and recording mass graves in Ukraine