Satellite images by Planet Labs shared by BBC reveal damage to the Saky (Saki) airbase before and after the explosions on 9 August in occupied Crimea.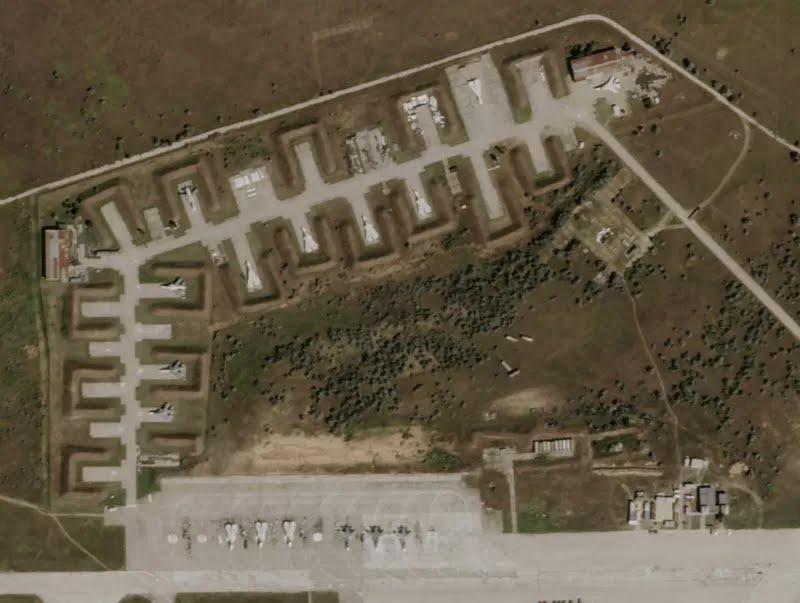 Russia lost 9 aircraft in the explosion, Zelenskyy said in his evening address. According to Ukrainian OSINT project Informnapalm citing its Crimean sources, the total losses are not all shown on the images and include: 8 Su-27, 4 Su-30SM, 5 Su-24, 6 Mi-8 & 1 Il-20.
Neither Moscow nor Kyiv admitted that multiple explosions in a key Russian airbase in occupied Crimea were caused by a Ukrainian attack. However, experts believe that it was a Ukrainian missile attack and it used either the US-made ATACMS or Ukrainian Neptune missiles.
What weapon Ukraine might have used to hit airfield in Crimea
https://euromaidanpress.com/2022/08/09/at-least-12-explosions-heard-in-crimea-reuters/?swcfpc=1


Tags: Crimea, Saki airfield strike