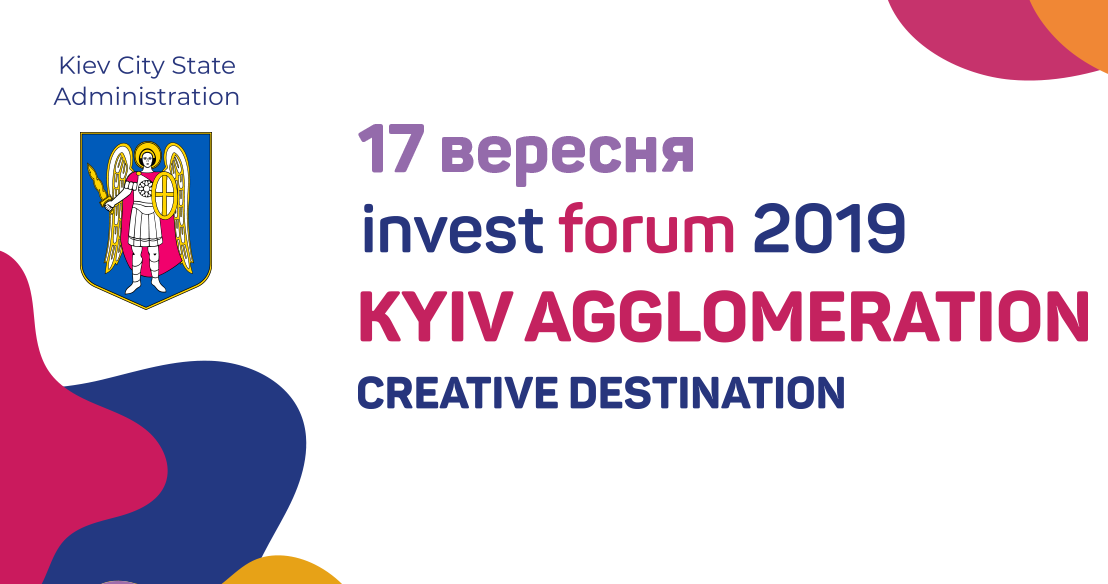 The potential of Greater Kyiv, the successful and progressive Kyiv agglomeration, will be identified during the Kyiv Investment Forum, which will be held on 17 September 2019 at the Mystetskyi Arsenal.
International and Ukrainian investors, representatives of foreign municipalities, local authorities and business community will discuss various aspects of the development strategy of Kyiv region.
The opening session of the Forum will be devoted to global trends and Ukrainian realities in the context of the vision of the Kyiv agglomeration.
"Choosing the strategy of development of Greater Kyiv, we can rely on experience of similar long-term projects, such as Greater Paris; and Greater London. The capital of Ukraine should take maximum advantage of the current city tourist boom. We should learn from success of the reforms and changes implemented in other world's largest cities. Kyiv City State Administration has an important role: to think carefully together with the investors about the future of Greater of Kyiv, and to ensure dynamic development of the region," Vitaly Klitschko, Kyiv mayor and the chairman of the Association of Ukrainian Cities said.
"A prosperous, independent and peaceful Ukraine is the key to strong and democratic Europe. All roads lead to Kyiv, as it occupies a strategic position in the center of the European continent. Therefore, the development of the capital of Ukraine is an urgent need," Olivier Védrine, French political scientist and President of the the Global Transformation Academy in Kyiv, says.
There are four panel discussions in the program of the Forum.
One of them "The Creative Economy – a New Breath of Kyiv's Agglomeration" is devoted to the situation in the creative industries, which attract the youngest and the most educated people and stimulate the urban economy of Greater Kyiv. This discussion will focus on the successful cases of agglomerations in different countries which can be extrapolated to the Kyiv region in order to realize the creative potential of local entrepreneurs and companies.
Today Kyiv is competitive in the area of event tourism. Major sporting events take place in the city, as well as large-scale cultural projects and festival events. The participants of the panel discussion "Cultural, Musical and Sports Events as a Catalyst for Urban Tourism" will decide how to achieve even greater success in this area. During the panel discussion "Service and Infrastructure Solutions for the Development of the Metropolis of the Future" participants will discuss ways to strengthen the capital and suburbs connections in order to create comfortable living environments and ensure stable economic development of the region.
The Forum will end with a closed business session for the investors.
For more information, visit the Forum's Facebook page
Tags: Kyiv Investment Forum