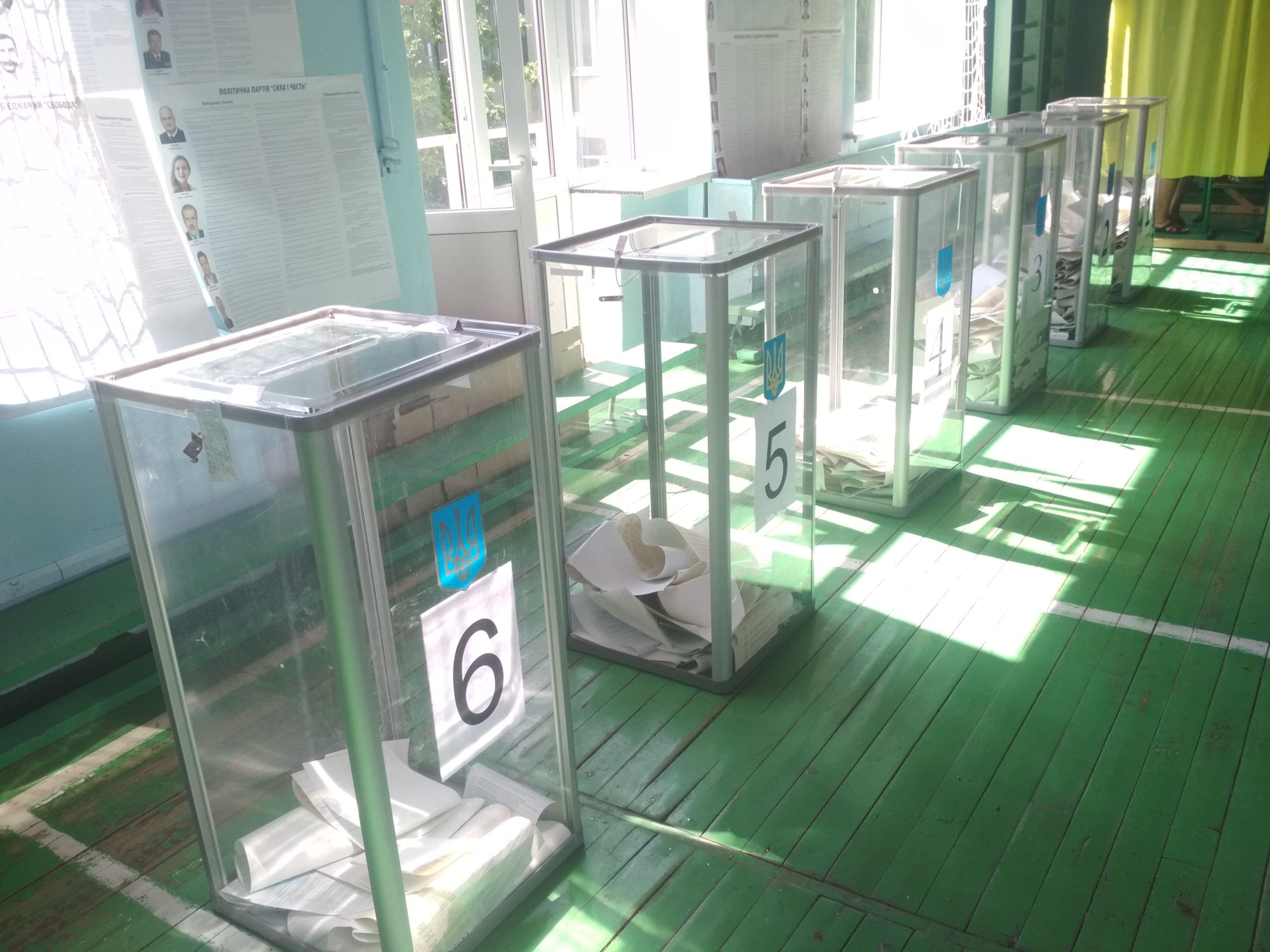 Photo: poglyad.tv 
During the parliamentary elections in Ukraine on July 21, there were no systematic and significant violations that could affect the voting outcome. Therefore, they can be considered democratic and transparent, Yevhen Choliy, Head of the Ukrainian World Congress International Observation Mission, said during an online Kyiv-Washington round-table organized by the Reanimation Package of Reforms Coalition and the Marshall Fund of the United States on 24 July. 
"Certain minor violations occur in all democratic states of the world. Elections in Ukraine were  transparent and democratic, despite five years of Russian aggression," said Choliy.
All international observation missions recognized the democratic election in Ukraine, while Russia disseminated the opposite information, in line with the Kremlin's long-term propaganda narratives. 
"The Russian Federation is using a powerful propaganda machine, trying to convince the world that Ukraine is a corrupt and failed state while any international observer can see for themselves that it is simply a Kremlin's lie," added the UWC representative.
The results of the recent Verkhovna Rada election were among the most unexpected in the history of Ukraine, since Ukrainians mostly vote for the opposition in parliamentary elections, said Iryna Bekeshkina, board member of the RPR Coalition Board, Director of the Ilko Kucheriv Democratic Initiatives Foundation. 
We should not put the majority of the ruling party in the Verkhovna Rada and authoritarianism on par, since a similar situation is often observed in the United States and the United Kingdom, said Taras Shevchenko, a Member of the RPR Coalition Board, Director of the Centre for Democracy and Rule of Law.
"In the near future, the advocacy capacity of civil society will be aimed at one political party in one way or another, although the influence of the public (and RPR in particular) on the authorities will be lower than in previous years," said Shevchenko.
He gave three tips to representatives of Ukrainian civil society: 
Decide whether you control the authorities or cooperate with them; 

Always look for a window of opportunity; 

Be a realist rather than an idealist.
First and foremost, the President and the future Parliament and Government should focus on reforming the defense sector, the Security Service, and intelligence service. It is also necessary to continue the decentralization reform, education and healthcare reforms, advised Hanna Hopko, Chairperson of the Verkhovna Rada Committee on Foreign Affairs. As well, it is necessary to uphold the international sanctions pressure on Russia in foreign policy.
"In exchange for peace in Donbas, Russia wants some territory and sovereignty of Ukraine," added Andreas Umland, Senior Research Fellow at the Institute for Euro-Atlantic Cooperation.
Tags: Civil society in Ukraine, Ukrainian snap parliamentary elections 2019