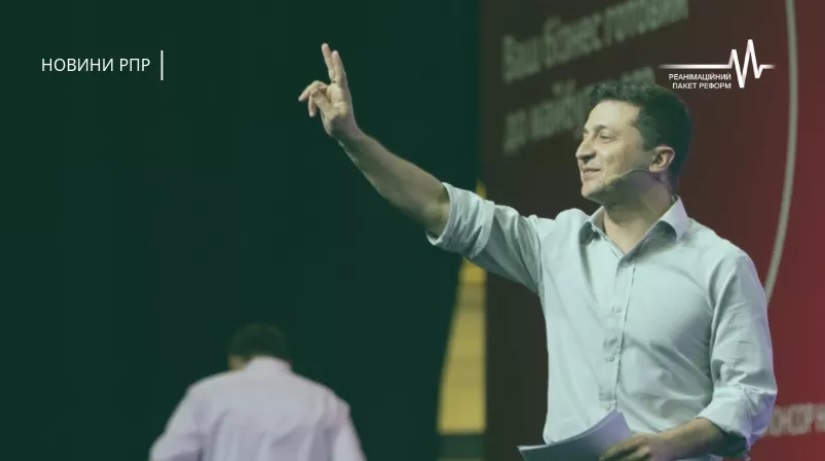 Photo: rpr.org.ua 
Experts say that the introduction of Ukraine's electronic healthcare system can be referred to as the medical part of "A State in A Smartphone" concept which has already been announced by President of Ukraine Volodymyr Zelenskyy.
By July 1, 2019, most Ukrainians have already signed declarations with family doctors. According to the "Rating" Sociological Group, 20% of Ukrainians surveyed see improvement in the quality of medical service for the past two years. The reasons behind such an attitude were explained by Tymofii Badikov, expert of the Healthcare Reform Team of the RPR Coalition. According to the expert, now there is money in the service market – i.e., money follows the patient. 58% support the "money follows the patient" program in financing healthcare, so it can be assumed that this partly influenced positive attitude of every 5th respondent to the market of healthcare services.
However, 37% see deteriorations, and 32% believe that no change has taken place at all.
According to the specialists, within the framework of healthcare reform it is necessary to fully introduce the electronic healthcare system. Improvement in the quality of healthcare services will be illustrated by electronic doctor appointments as well. In some regions, e-appointments have been introduced, while the rest of the areas do not have this system. As a result, we have long patient queues.
The system works this way because the pace of the reform was fierce and at the beginning of decision-making they did not adopt terms of reference that would be transparent and public, commented Badikov, the process is long, and anything can be changed without any liabilities. The expert is confident that this leads to errors and difficulties in the work of doctors. A doctor spends time on communicating with services, manufacturers, etc. rather than on treating patients. Therefore, the main obstacle in the comprehensive completion of the healthcare reform and introduction of the e-system in particular is the lack of a clear action plan and terms of reference.
According to Tymofii Badikov, healthcare reform must be indivertible. To this end, it is necessary to approve the National eHealthcare Strategy of Ukraine for a period of 10 years. It must stipulate financing, separated responsibilities, and clearly defined goals.
It is necessary to conduct an independent audit now, to engage international and Ukrainian experts and to analyze the successes and failures of the reform. We need to plan how to eliminate existing problems and prevent future ones. The budget has funds foreseen for specific changes, but the e-healthcare system funding has not been budgeted for. In addition to the relevant Committee of the Verkhovna Rada and the Ministry of Finance, the Ministry of Health is hoping for donor support for the introduction of the e-healthcare system.
Find out about the key tasks of the healthcare reform for 2019-2023 in the brief Healthcare Reform presented on July 3 at the Third Ukraine Reform Conference which is currently taking place in Toronto.
Tags: healthcare, reforms in Ukraine, State in Smartphone, Volodymyr Zelenskyy (Zelenskyi / Zelensky / Zelenskiy)