London is maintaining a disproportionately strict visa policy towards Ukraine, causing serious difficulties, delays and disruption to travel, according to the Ukrainian outlet European Pravda. Ukrainians share their experiences in communication with the British Home Office, which sometimes shows really illogical arguments when refusing Ukrainians to visit London.
Statistics on migration are open information in Great Britain, allowing Euromaidan Press to conduct its own analysis based on three important points – how often Ukrainians asked for visas to the United Kingdom last year, how often the requests were turned down, and whether Ukrainians really asked for asylum so often.
So, Ukraine ranks third among European countries by the number of applications for British visa applications. More British visas are issued only to citizens of Russia and Türkiye. Most visas issued to Ukrainians are for tourist or transit purposes, forbidding Ukrainians the right to study, work or live in the country.
In 10% of cases, Britain refused to issue a visa to Ukrainians. This is three percent less than it was in 2017. And this figure has actually decreased in comparison with recent years, because in the fourth quarter of 2015 Ukrainians received more than 20% of rejections that coincided in time with the start of the conflict in the Donbas. However, the figure still remains high.
After a number of public statements by Ukrainian journalists and intellectuals, the figure has decreased since 2017, when the rejection rate was more than 13%.
Instead, Ukraine has the same number of visa refusals as Türkiye. About 10.19% of their citizens were denied access. Despite Russian citizens having been involved in the Skrypal poisoning case, Russians are refused entry to the UK in 1.52% of cases. Serbs in 3.8% of cases, and Belarusians in 4.4%.
After the start of the conflict in Eastern Ukraine, the number of visa rejections increased. For example, in 2015 every fifth Ukrainian had their application rejected. Often Ukrainians were unable to visit Great Britain due to some personal connection with Eastern Ukraine, even though they had long since moved to Kyiv.
The most worrisome aspect concerns an increase in cases of visa rejections not having any logical justification. In Ukraine, analysts who monitor European integration issues even began to suspect the British Home Office of having a statistical plan where Ukrainians are denied entry precisely because of their citizenship.
For example, Ukrainian athlete Yevhen Hutsol was not allowed to participate at the World Championships in London due to rejection of visa application by the British Home Office.
Serhiy Sydorenko, editor at European Pravda, collected stories of people whose plans were affected (sometimes at a great financial cost) by illogical Home Office decisions.
According to European Pravda, a British visa officer did not find it reason enough to learn English in London rather than in Kyiv. Olena had already paid EUR 2,000 to attend language courses in Britain, but the visa officer decided that her monthly income of USD 1,000 was very small, and English was not needed for ordinary people to live in Ukraine.
"I was not convinced by your plans to spend more than two months of your salary on English courses in the UK, and that you can afford such training at all. You also reported that you had already studied English in Kyiv at Speak Up courses. If you can study in Ukraine, then why not do it in the future, and even cheaper?" the official letter of rejection stated, according to European Pravda.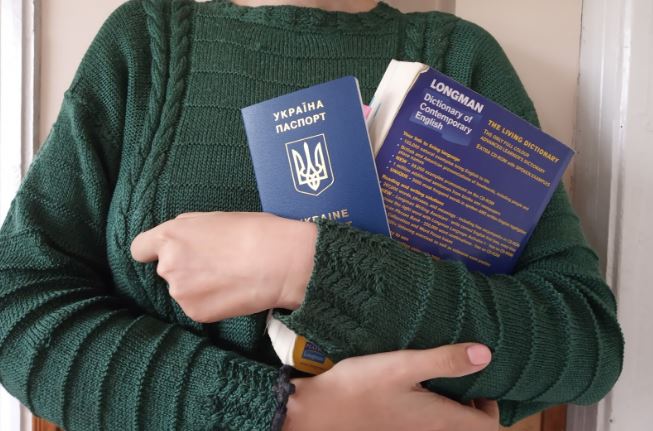 A very interesting story is one which the visa officer mixed up Ukrainian hryvnias and British pounds, but rejected the application anyway. A rather successful businessman with an income of about £10,000 shared his story with European Pravda. He wrote down his salary in the application, but the visa officer decided it was in hryvnia (£287), not pounds, and simply did not look at the bank statement. His visa application was rejected.
The problem is not only human mistakes by visa officers, but the absence of a clear procedure of appeal.
Applications for visas from Ukrainians living in Ukraine are processed in Warsaw. But Ukrainian citizens living, for example, in Brussels have their applications processed in Paris or London. However, all these offices share the same unfair approach.
European Pravda shared the story of Oleksandr, who works at a bank in Zurich and could not go on a business trip to London. The visa officer did not consider the guarantee from the Ukrainian's boss to be sufficient, nor the level of salary or even the payment for the fast-track procedure. The visa officer said: "We are not sure that you will not stay in London."
The likelihood of Ukrainians actually staying in the UK is not listed in the official British statistics, which indicates that Ukrainian do not often request asylum.
So, in 2018 there were 198 Ukrainian applications for asylum, but a positive decision was made for only five of them. At the same time, 146 Russians applied for asylum in 2018, with visa officers checking 103 of these applications, and half receiving the possibility to stay in London. But the number of Russian asylum seekers has nothing to do with the number of visa refusals, which for Russia is at a record low – 2.5% in 2017, and 1.5% in 2018.
Of course, we can not guarantee that all Ukrainians who visit London will behave ideally, but still, Ukrainians are not a group of migration risk.
While UK citizens can visit Kyiv without any visa requirements, Ukrainians face disproportionally strict rules. After the UK leaves the EU, something which may happen very soon, Kyiv has not announced any plan to close the border for Britons without a visa. But this is, in fact, the only card that Ukraine can bargain with in negotiating for its citizens' rights.
Read also: