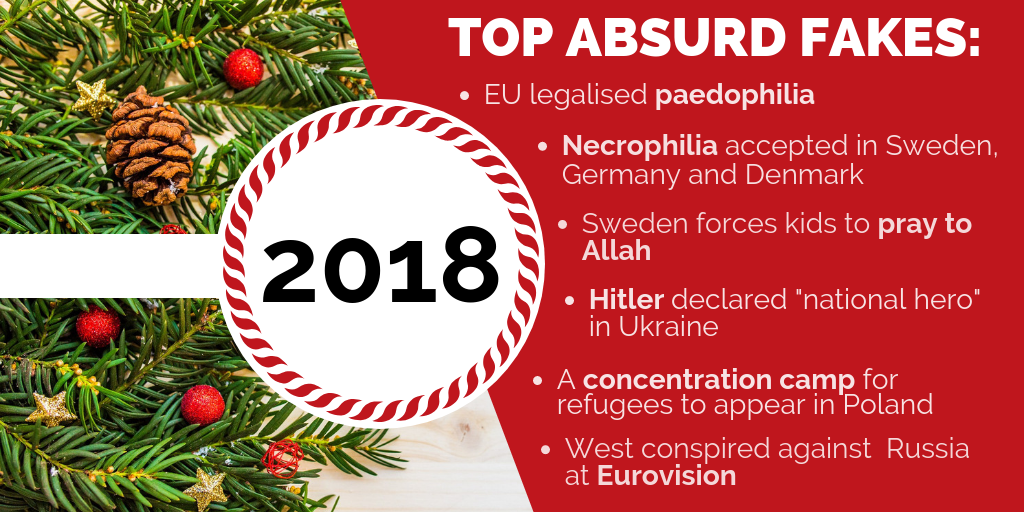 What a year it's been!
2018 will go down as the year NASA successfully landed a probe on Mars, Norway won a record of 39 medals at the Pyeongchang Winter Olympics and the EU raised the possibility of harmonizing summertime and wintertime.
But the year was also filled with some extraordinary events and mind-blowing crises that did not happen, no matter how persistently pro-Kremlin media tried to convince us that they did. Here are a few of the highlights.
Morals and Politics
Despite the best efforts of the European elites, neo-Marxists, neo-Nazis, euro liberals and LGBT activists, the West did not tumble into the immoral abyss. Europe did not recognize incest as a norm, neither did it legalize pedophilia. Necrophilia and bestiality did not become accepted in Sweden, Germany, and Denmark. And speaking of beasts, Danish zoos did not start systematically using pets as food for predators.
Sweden was a particular let-down in the eyes of the pro-Kremlin disinformation campaign. Swedish schools did not force their pupils to pray to Allah, and refugees in Sweden did not smash a statue of Christ.
In April all eyes were on the EU Council summit, where EU leaders did not discuss building a concentration camp for refugees. And following this discussion, Germany did not decide to build one in Poland. German tax-payers will also be relieved to learn that absolutely no one expected them to pay for harems for refugees. And the EU resisted drowning in a sea of immorality, the Soros influence, and West Nile Fever.
Sports and culture
With the Winter Olympics and the World Cup, 2018 was an exciting year both for sport and conspiracy theory enthusiasts. Unfortunately for the latter, the Canadians did not conspire to displace Russians from the Olympics. And the UK did not poison Sergei Skripal in order to encourage a boycott of the World Cup in Russia.
The spirit of sportsmanship was carried from stadiums to pop-arenas, namely to the Eurovision Song Contest, where Western countries did not conspire against the Russian contestant getting to the finals.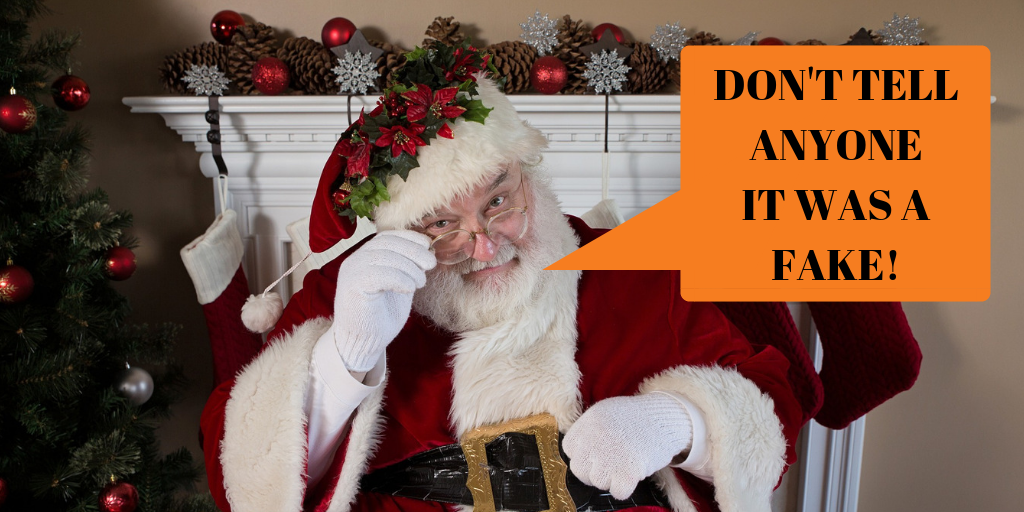 2018 was also rich in bans that never took place. There was no ban on Easter, on church clocks ringing, or on Christmas symbols.
2018 was also a year for targeting children in the pro-Kremlin disinformation campaign. But no child was killed during the NATO exercise in Lithuania, and euro liberal activists did not come into Georgian families to take their children away from their parents.  
It seems to be an internet truth that the longer the discussion goes on, the higher the probability that a comparison involving Nazis will be used. Pro-Kremlin disinformation in 2018 was not an exception to this rule: as Ukraine did not declare Adolf Hitler a national hero, Russian tourists did not travel to the Baltic States to feed the Nazis there, and "Mein Kampf" did not become more popular that the Harry Potter books in Latvia.
Looking back, we take stock of some extraordinary stories in the year behind us. And looking ahead, we take a deep breath before plunging into an exciting new year. In the meantime: happy 2019, everyone!
This overview is based on some of the cases collected by the EU vs Disinfo team in 2018.
---
Read also:
Tags: Disinformation, Fake news, Hybrid warfare, Russia's hybrid war, Russian disinformation, Russian media, Russian propaganda