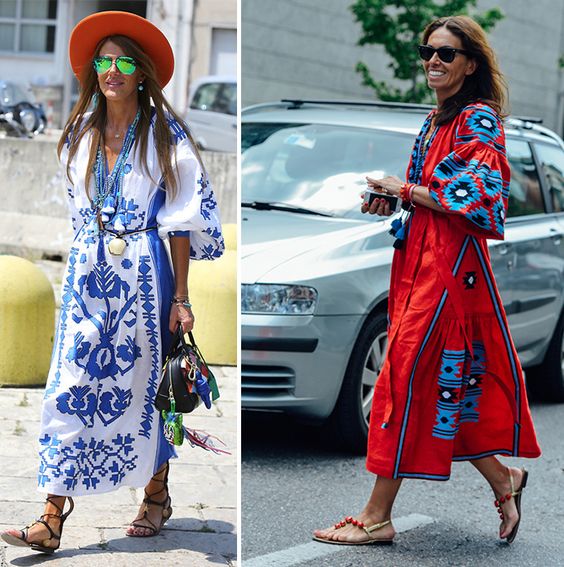 Ukrainian designer Vita Kin has introduced a most difficult term – Vyshyvanka, a traditional embroidery technique from Ukraine – among fashionistas and in the international fashion community. Her exquisite dresses have become real sensations in the fashion world, adjusted to reflect traditional Ukrainian patterns, with amazingly bright colors and trendy flowing lines, adding a strong Seventies vibe.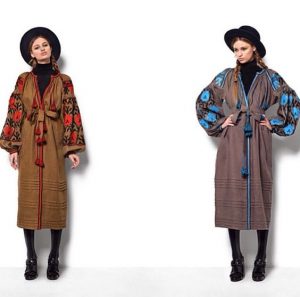 Such widely-read fashion magazines as Vogue, Elle, and Harper's Bazaar have all written extensively about and photographed Vita Kin's ethnic-inspired clothing that can be worn with flats, high heels, sandals or sneakers.  The Telegraph (Lifestyle/Fashion section) has devoted several articles to these unique and original Ukrainian creations, drawing attention to "the authentic feel of the hand embroidery and age-old methods used by Ukrainian ancestors".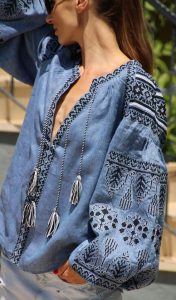 We've selected the most interesting creations from Vita Kin's collections that may inspire you to create your own spring-summer wardrobe, giving you that that chic and modern look whether it's on the beach or in the elegant quarters of European capitals.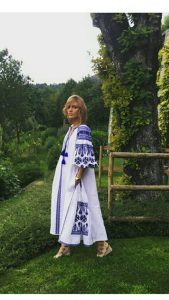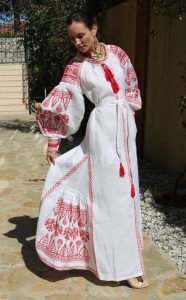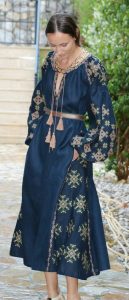 Tags: ethnic dresses, fashion, Ukraine, Vita Kin, vyshyvanka