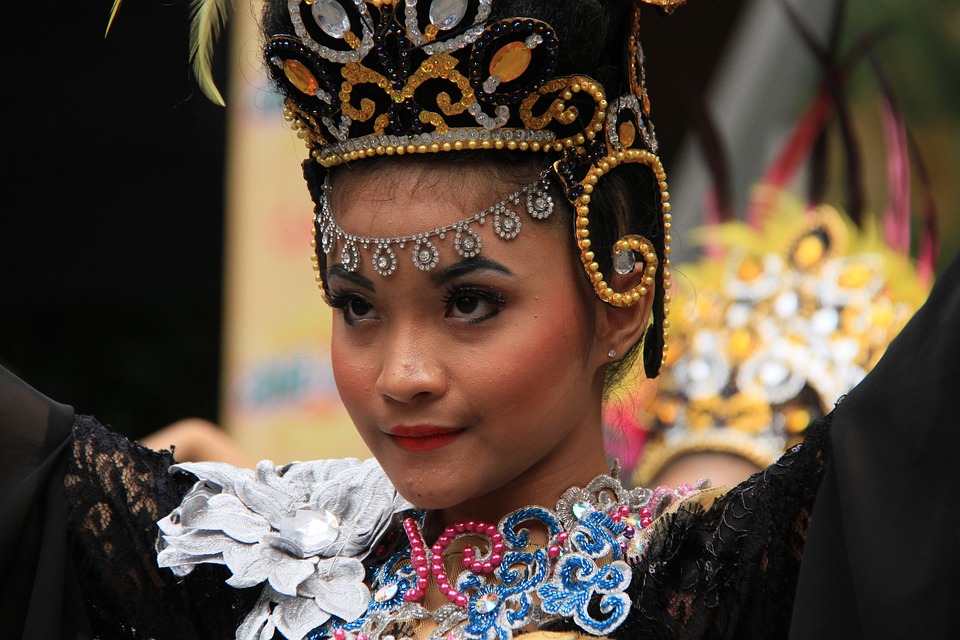 Photo: maxpixel.net 
Indonesian Ambassador to Ukraine Prof. Dr. Yuddy Chrisnandi is currently boosting Indonesian culture in Ukraine. In March, he visited Lviv. The goal was to explore any potential of sister city programs and to introduce Indonesia closer to the people and government of Lviv city. A week before, Yuddy also visited the city of Kharkiv to initiate a sister city program between Kharkiv with potential Indonesian cities of Bandung or Surabaya. As reported previously, in 2007 a sister city program has been established between Kyiv and Jakarta.
"We discussed the potential of sister city relations between Lviv and Yogyakarta, considering the two cities are rich in culture," the 50-year-old ambassador said. He added that this was the first visit of Indonesian diplomatic representatives to Lviv in the history of 25 years of Indonesia-Ukraine relations. In the largest city in western Ukraine, Ambassador Yuddy was welcomed by the mayor of Lviv Andriy Sadovyi in his office.
A warm welcome was shown by the 49-year-old Mayor who has led Lviv since 2006. Both Yuddy and Sadovyi agreed that Indonesia's relations with Ukraine, especially with Lviv, should continue to be strengthened. According to Forbes (2009), Sadovyi is a young figure listed as the 114th influential person in Ukraine.
At least two Ukrainian students from Lviv are currently studying in Indonesia within the "Darmasiswa" scholarships, and one other student is obtaining his master's in Bandung through the Kemitraan Negara Berkembang (KNB) scholarship program. Ambassador Yuddy stressed that this cooperation needs to be upgraded to a collaboration between universities.
"We will propose cooperations between universities in Lviv and in Indonesia," said Yuddy who is also a former member of parliament of Indonesia. In the city of Lviv itself there are currently 12 universities, 8 academies and dozens of institutes. The most famous universities in Lviv are the Lviv National University of Ivan Franko and the National University of Polytechnic.
To the mayor, Yuddy expressed his initiative that Indonesia could join in any cultural performances in Lviv. "If there are annual cultural programs in Lviv, then the Indonesian Embassy in Kyiv wants to participate," said Yuddy.
Lviv was established in 1240 and is located 540 km to the west of Kyiv and about 70 km from the border of Ukraine and Poland. A city of 700,000 people, Lviv is known as the capital of Galicia or the capital of western Ukraine. The town center, dubbed the Old Town, became one of the UNESCO world heritage sites. The architecture of the city of Lviv traces back to the Polish and Austro-Hungarian kingdoms. The beauty of his city has dubbed her as Little Vienna or Little Paris in Eastern Europe.
Lviv is known as the center of heavy industry in Ukraine. The products include trams, electric buses, auto parts, locomotives, tanks and armored vehicles. In addition, the city is also known for its food and beverage industries such as chocolate and beer. In the last ten years, Lviv is also known for its tourism and IT industry, Softserv. Names of the famous company, among others, are Electrontrans that produces trams and electric buses; Fujikura Automotive Ukraine Lviv produces auto parts for the EU; Bader Ukraine produces BMW and VW car parts.
It was 1 pm when Ambassador Yuddy arrived at the mosque owned by Islamic Culture Lviv and met an imam named Sheikh Murat Sulemanov, who leads a mosque with the capacity of 200 people. Muslims account for 1% of the population of Lviv.  The imam was invited to visit Indonesia.
Egy Massadiah Fajar is a former journalist who is also an actor and cultural activist. Recently, Egy has became an active observer of Indonesia-Ukraine relations, especially in the field of culture and tourism. Egy is also a member of Indonesia Ukrainian House.