This past year has seen many arrivals at the Lviv Military Hospital, where the soldiers are hospitalized for further surgery, medical treatment and rehabilitation therapy. They come and go, some stay longer, others go home as soon as possible, but the wards are always more or less full… All the soldiers have suffered moderate to severe physical and psychological wounds and trauma. Many have undergone amputation surgery.
This project is run as a private initiative under the auspices of KRYLA Ukrainian Volunteer Association [http://kryla.org.ua/].
Your generous gift is used to provide direct financial assistance to wounded soldiers and help purchase much-needed hospital and military materials and supplies.
For details on how to donate, please see end of this report.
Our funds and supplies were distributed as follows:
Pokrovsk, Donetsk Oblast
In February 2017, medical supplies were delivered by volunteer Roman Ivaniv from Lviv directly to the surgical ward of Military Hospital No.66 in Pokrovsk, Donetsk Oblast. The supplies were collected and donated to our cause by a nurse's clinic in France.
The city of Pokrovsk is very near the frontline with the puppet "Donetsk People's Republic", so many wounded soldiers are evacuated here for emergency treatment. They are then transported to larger military hospitals in Dnipro, Kharkiv, Kyiv, Lviv, etc.
Mykhailo Yedynak
When Russian troops invaded Eastern Ukraine, Mykhailo didn't hesitate and immediately signed up as a volunteer. He served in the 128th Mountain Infantry Brigade, where he drove a large military vehicle, transporting reconnaissance teams to their positions and delivering supplies, food rations and weapons to different units along the front lines.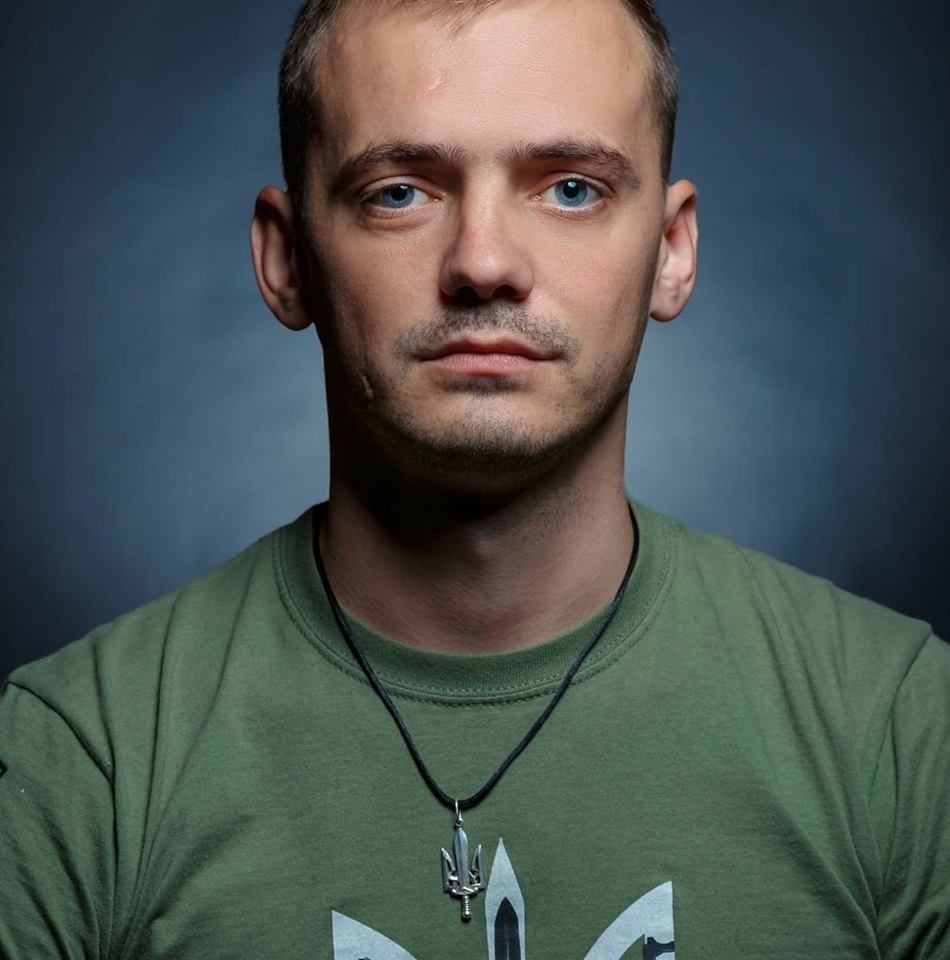 On March 22, 2016, Mykhailo was working under his vehicle when a mortar exploded nearby, causing the vehicle to crash onto his body and fracturing his spine. He was quickly evacuated to Mechnikov Military Hospital in Dnipro where he underwent several operations. Later, he was transported to Lviv Military Hospital where he followed further treatment and rehabilitation.
Today, Mykhailo lives in Lviv and is actively involved in a new organization – The Union of Volunteer Soldiers – which campaigns for the rights of all volunteer soldiers and delivers aid to Ukrainian units deployed in Eastern Ukraine.
Roman Ivaniv (volunteer)
Roman received several donations in order to purchase much-needed equipment that he supervised and delivered personally to military units stationed on the front lines. Our donations were used to purchase the following items (mainly for the 53rd Brigade somewhere near Bakhmut, Donetsk Oblast):  night-vision goggles, nut and bolt kit, chainsaw, tactical ear protection, wireless router, welding kit, power searchlight, tyres for military hospital vehicles in Troyitske, Donetsk Oblast, etc.
Although the Ukrainian Army is now more or less well-equipped, well-clothed and well-fed, the Ministry of Defense lacks funds or means to provide certain items to ameliorate daily life in the war zone. Therefore, Ukrainian and foreign volunteer organizations continue to help the soldiers deployed on the front lines.
Lviv Military Hospital
I started visiting the hospital in March, 2016 as a volunteer with the Knyzhkova (Book) Sotnya. So many tragic stories, so many wounded… and so many needs! We provided direct financial assistance to two young men: Maksym Musevych and Eduard Shtabtsev.
Oleksandr Stasiuk (aka Alex Dagreat)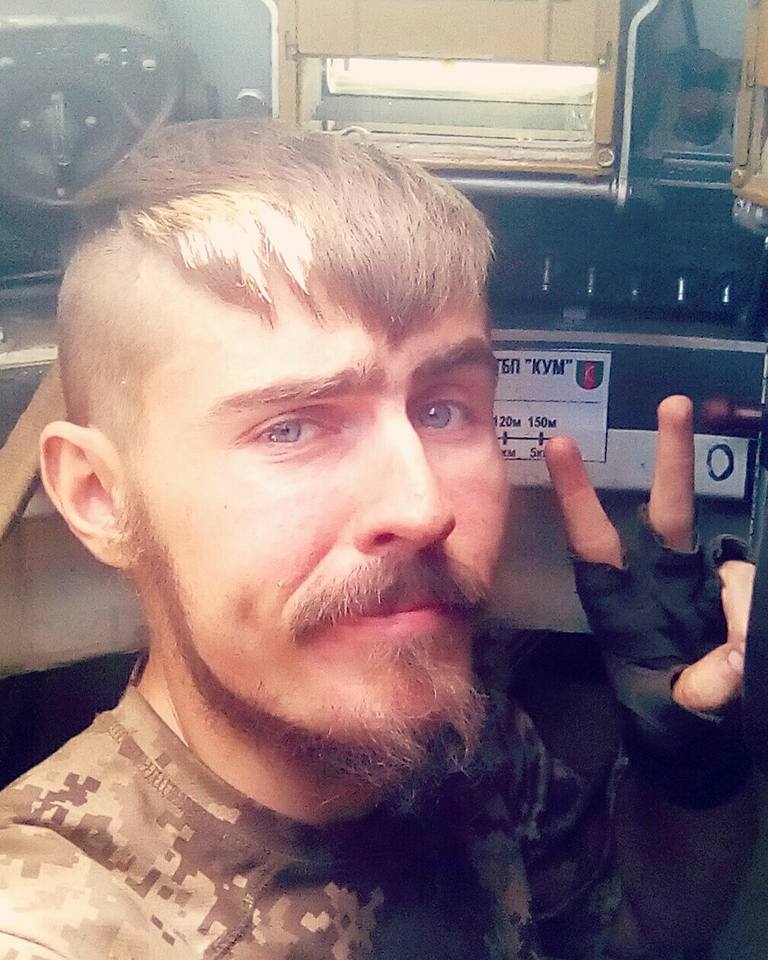 I met Alex through a friend of mine and we stay in touch through Facebook. Alex is a young soldier from Kramatorsk, Donetsk Oblast. He has been deployed in the war zone since 2015, first as a volunteer with Pravy Sektor and then in the Armed Forces of Ukraine. Before the war, Alex was a student…
Recently, Alex informed me that he had a very bad back, and the pain was excruciating whenever he wore his heavy bulletproof vest. He requested lightweight plates for his vest, which would enable him to move around more quickly and effectively. Mission accomplished! Alex got his equipment in September, 2017.
[slb_group]
 If you would like to honour and support our wounded soldiers, please consider donating to our private initiative.  Our assistance is ongoing … as long as the war continues in Ukraine, our soldiers and volunteers need our help.  Thank you!
In Ukraine
To donate, please contact: Christine Eliashevsky-Chraibi (Lviv):  +38 0963935924
e-mail: [email protected]
 In France:
Please send your donations and your e-mail to my address (please specify HUHS):
Christine Chraibi, 5 quai du Maroc, 68330 Huningue, France
e-mail: [email protected]
In Canada and US:
Please send your donation and your e-mail address to my sister's address (please specify HUHS):
Lydia Replansky, 25 Sparrow Way, Ottawa, ON, K1V 9H4, Canada
Tel: 613. 738. 0849 / e-mail: [email protected]
Please note:  Cheques must be payable to Christine Chraibi (France) or Lydia Replansky (Canada/USA). If you reside outside Ukraine, we have set up a transparent and direct transfer system that includes no commissions or logistics fees. Unfortunately, we are not able to issue income tax receipts for your donations.  A full report with photos will be published and emailed after all the funds have been duly distributed.
Thank you!                                                                           Дякуємо!
Slava Ukraini! Heroyam Slava!                                Слава Україні! Героям Слава!