The west-Ukrainian city of Lviv could very well be a world record-setter by the number of lions on its streets. The local historian Yuriy Haida with a group of conspirators counted 4,500 of them in 2012, claiming that Lviv deserves a place in the Guinness Book of World Records.  "Are they living lions?" asked my 9-year old daughter, amazed. I found it hard to answer: while the lions that Haida's group counted were set in stone, bronze, glass, and plaster, the feline character was alive and kicking in the public imagination. So we set off on a lion expedition.
The lions met us at arrival, gazing from virtually every street bench in the city.
Images of lions started being used in the heraldry of the city from around the 14th century. And since then, many lions have occupied the old houses of Lviv:
They are pretty much everywhere. One house even has 99 of them.

This one is a pretty clever contraption:
And this one gives a ride to putti:
Lviv was founded in the mid-13th century by King Danylo Halytskyi, who named it after his son Lev (also known as Leo), which in Ukrainian means "Lion." But Lviv is known as "Lwów", "Lvov," and "Lemberg": the empires ruling over the city changed often. But the lions were there to stay, with the first depictions of them occurring on 13th-century seals of dukes Andriy and Lev of Volyn, rulers of the medieval duchy of Halych-Volynia. You will see lions in the coat of arms all around the streets:
Lions holding the coat of arms guard the entrance to the Town Hall:
These are from 1940. But in the 17th century, the Town Hall was guarded by these old fellas below, who were relegated to an old well, being replaced by their younger counterparts:
But there is a lion even older than them. This Lion of Lorentosvych, sculpted by Andreas Bemer in 1589, once guarded the old castle, but now stands inside a delightful Italian-style courtyard which holds open-air summer concerts: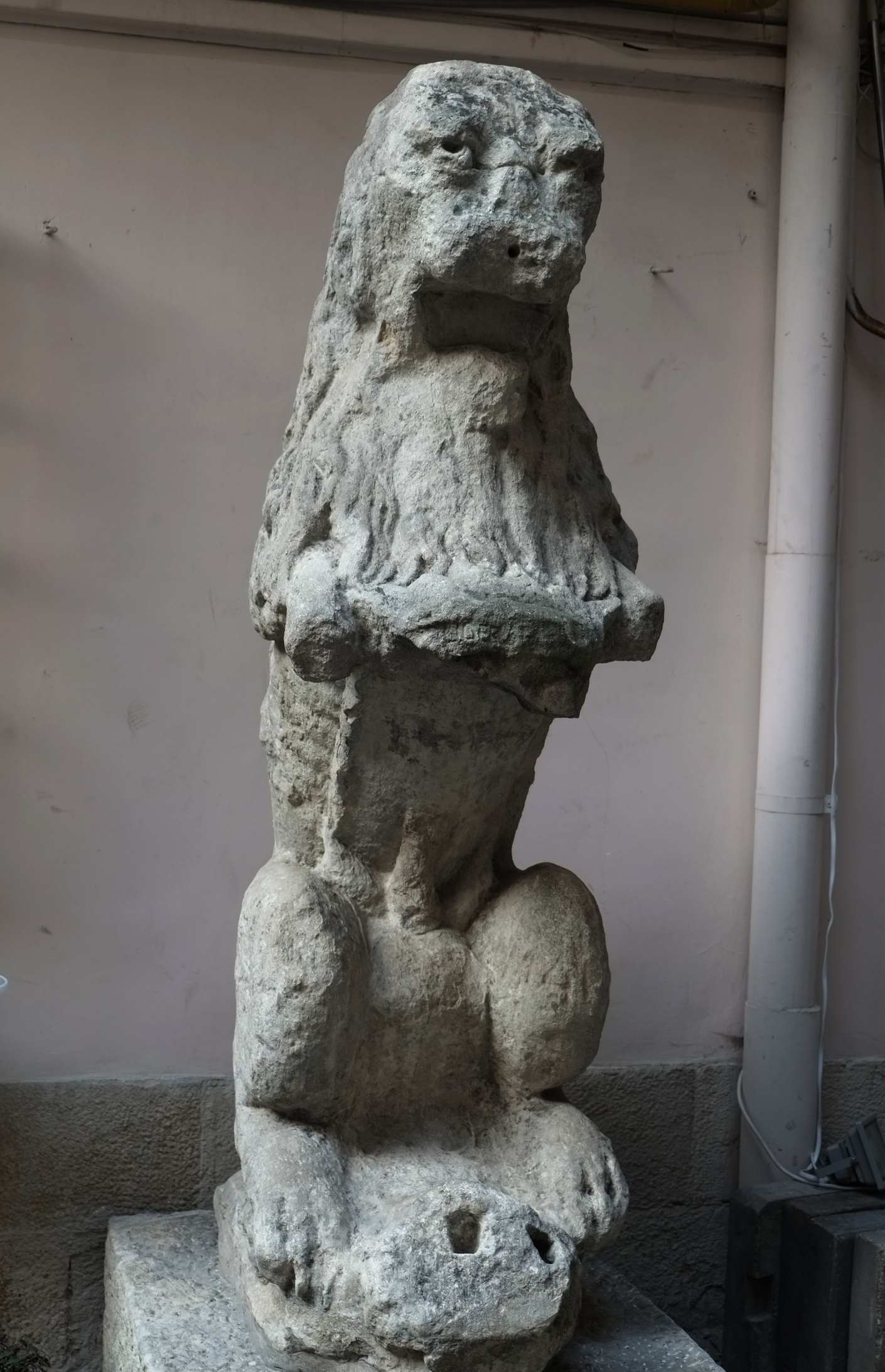 This winged lion holding a Bible represents the evangelist St Mark and is a symbol of Venice. He adorns the building where the embassy of Venice once was in Lviv's central square: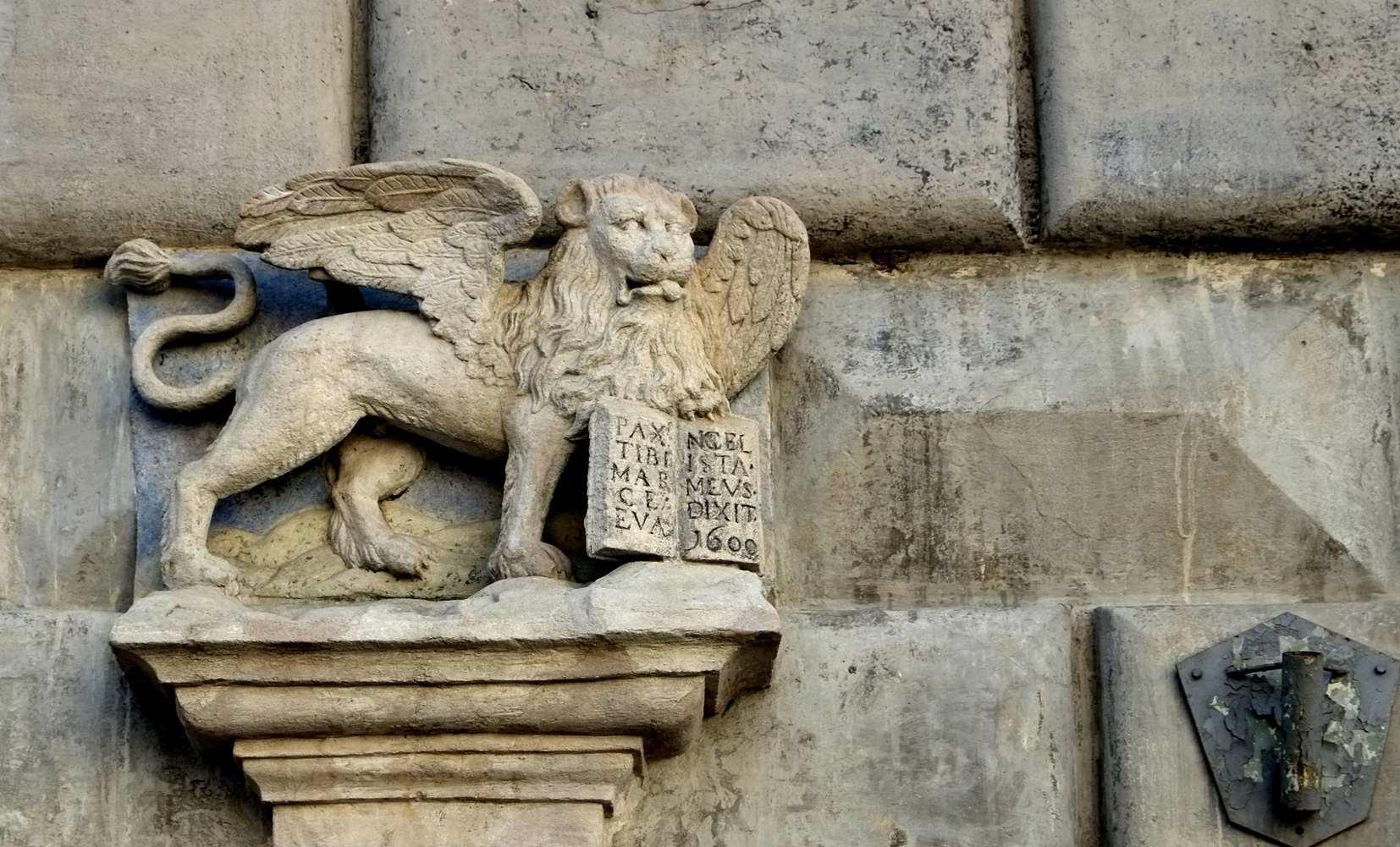 Naturally, the fountains on that square are also not without lions:
The wealthier city-dwellers living in the center in stone houses sought to decorate their houses with elements of their trade – and lions. For instance, on this house of a merchant here they hold the Caduceus of the Greek god Hermes who was thought to oversee trade:
Sometimes they sleep – like this lion guarding the old gunpowder warehouse:
But this one is smiling at you: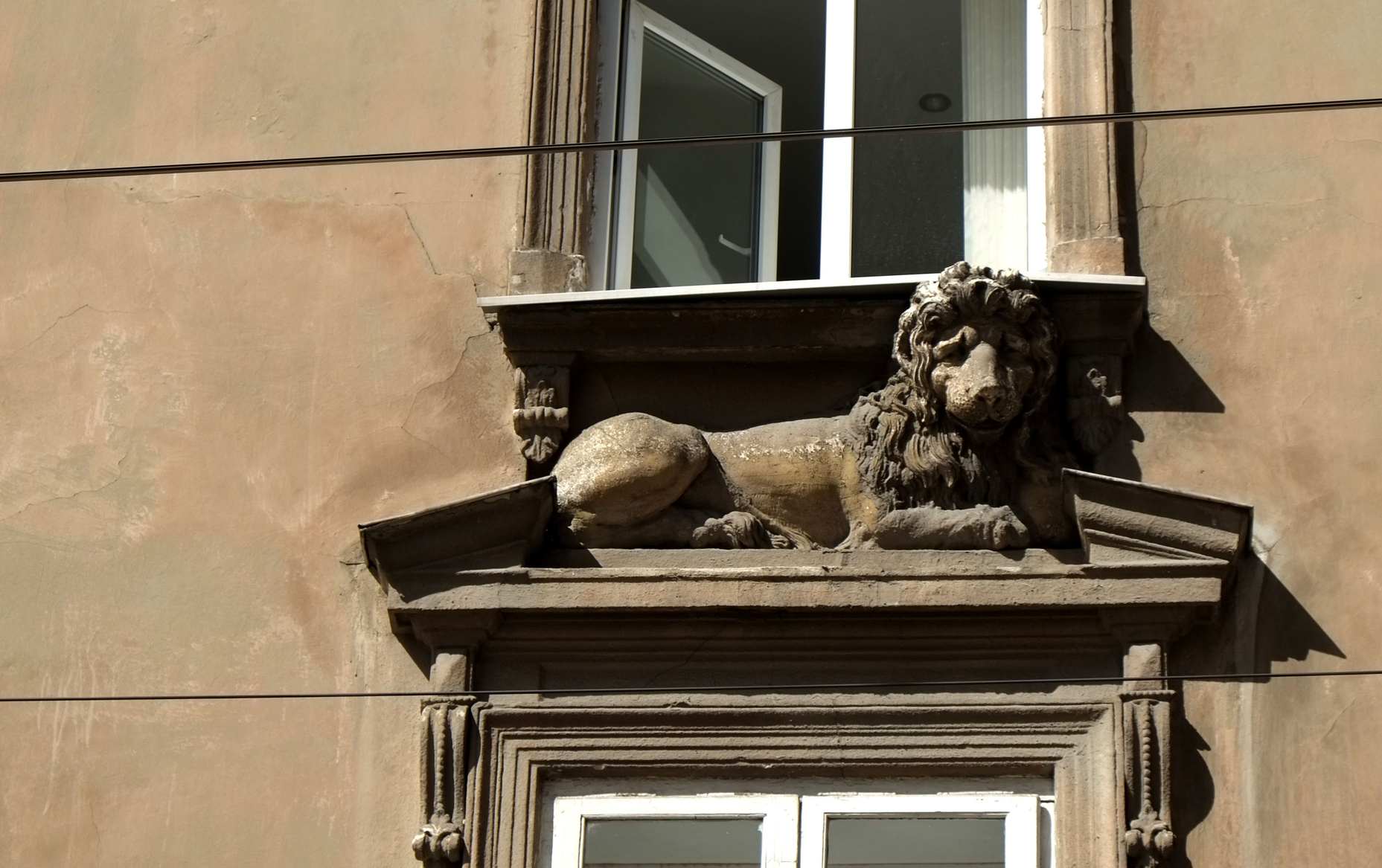 These ones either kiss or fight, you decide:
Lions propose Lvivites to travel and store their money in a bank:

You will open the door by lions:
Lions will pop up where you don't expect. And sometimes you'll need to look hard to see that there is even a lion there:
By now, it will come as no surprise to you that the mascot of Lviv's international Leopolis Jazz Fest is a lion:
Or that your dessert will come with a dash of lion: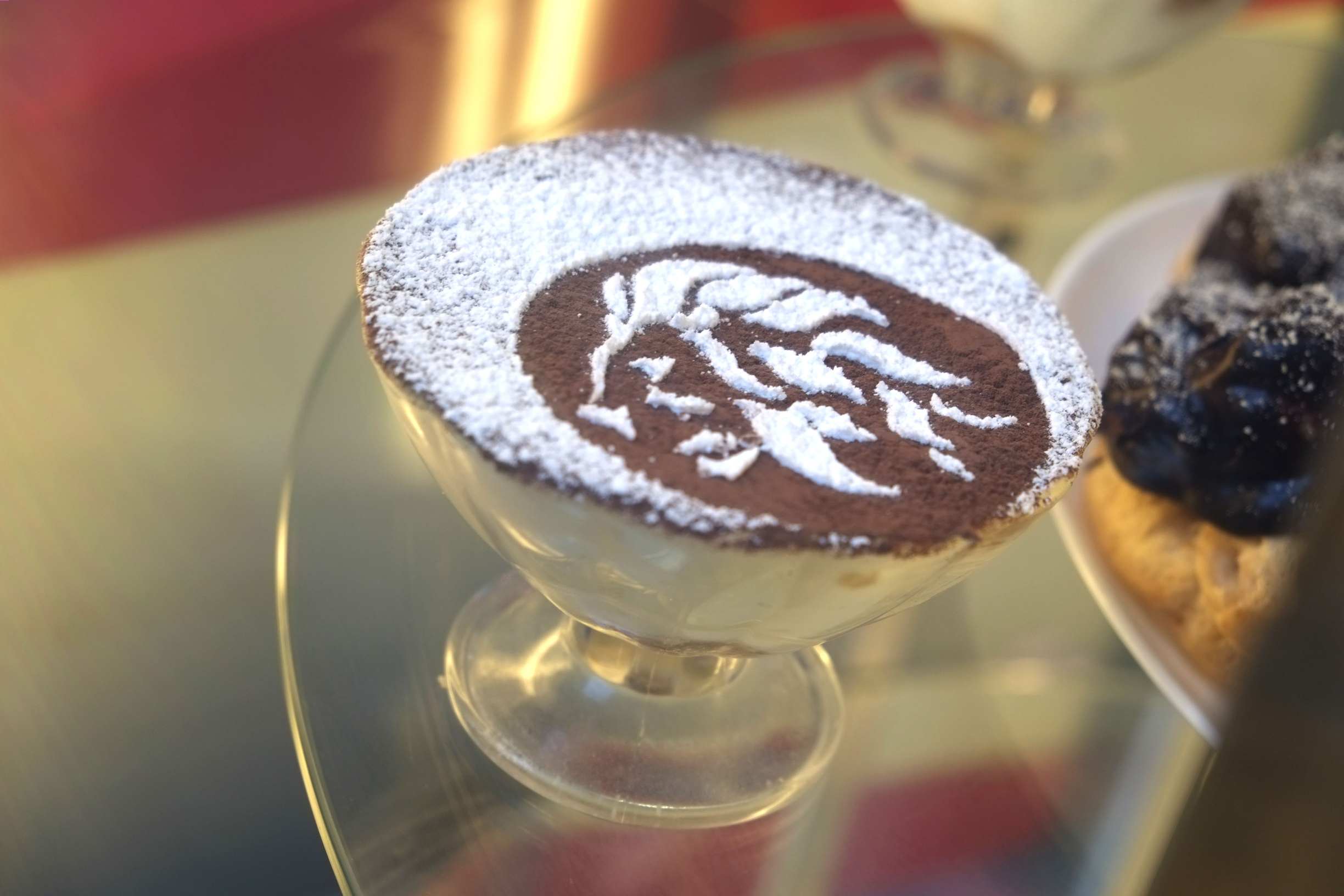 Before you go, don't forget a souvenir:

P.S. Of course, lions are only one of the many delights of Lviv. But even the trashbins have lions:
/All photos by Alya Shandra, unless noted otherwise