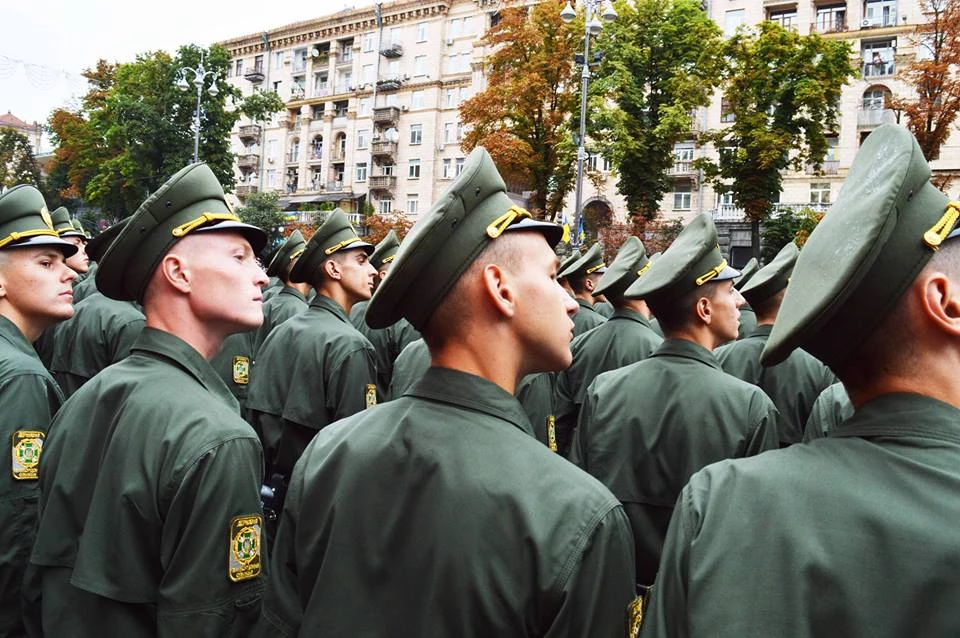 24 August 2016, Kyiv, Military parade devoted to the Independence Day Photo: Euromaidan Press 
Ukraine has the 30th most powerful military in the world, according to the Military Strength Ranking for 2017 published by Global Firepower. The analysis is considered to be one of the most reliable in the world.
In 2017, 132 countries were listed. Ukraine was placed at the same place for the second year in a row, between Sweden (above) and Czech Republic (below).
And this is the top 10:
In the ranking of European countries, Ukraine is #9:
The finalized ranking relies on over 50 factors to determine a given nation's Power Index score. The analysis does not take into consideration nuclear power and the current political leadership. But it considers geographical features of the state, production and consumption of resources and other factors. The list is compiled under the auspices of the British University of St Andrews.
Despite Ukraine having being forced to drastically boost its army and military expenditures after Russia's occupation of Crimea and the start of the covert war in Donbas in 2014, the country fell in this ranking compared to 2014, when it was #21, and in 2015, when it was #25. The reason for this is the loss of military equipment in the occupation of Crimea and loss of control over Donbas. Prior to the loss of control over Donbas, the Ukrainian army had 4,112 tanks, according to Global Firepower. Now it has 2,449, placing it in 11th place for this parameter globally.
Ukraine also fares well when it comes to other forms of land war equipment. Its global rank for Armored Fighting Vehicles and Infantry Fighting is  Vehicles is #6, it's also #6 when it comes to self-propelled artillery and stands at #10 in terms of rocket projectors.
According to Global Firepower, Ukraine lost nearly half of its aviation fleet from Russian aggression. In 2014, there were 400 aviation units; in 2015, there were only 222. Most of them were left in occupied Crimea; over 20 airplanes and helicopters were shot down over Donbas. This year, the number rose to 238.
Ukraine is also disadvantaged when it comes to the defense budget. The three-fold devaluation of the hryvnia has negated the record expenditures of the country on its defense: in 2016, 5% of the state budget was directed at the military sphere, ranking it among the world's top countries with relative expenditures. However, in absolute terms that places Ukraine at only #40, according to Global Firepower. The USA and China traditionally rank 1st and 2nd: