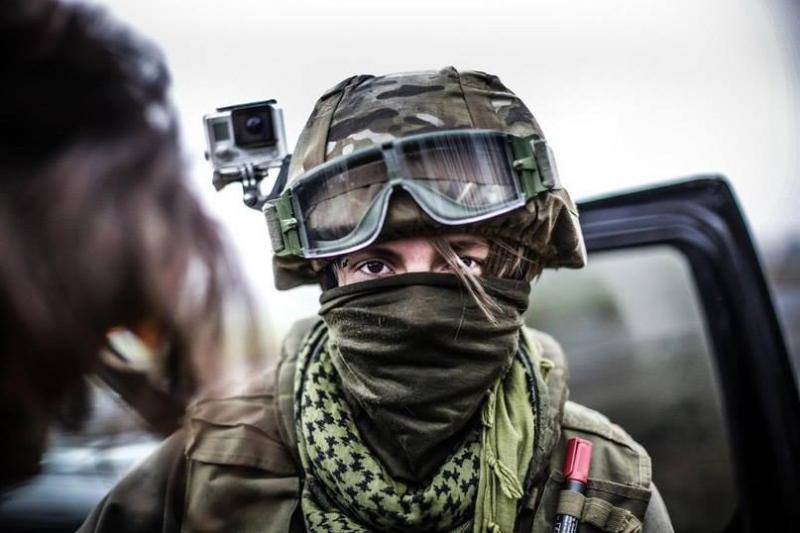 Medical volunteer Yana Zinkevych, aged 21, saved over 200 lives on the frontline in Donbas but nearly lost hers in a car crash. Despite having traumas said to be incompatible with life, she survived, suffering intense spinal, rib, and internal injuries. For two months, Ukrainian and Israeli doctors fought for her life and managed to piece together her spine. It was then when Zinkevych discovered she was pregnant. Doctors told her she would have no chances of carrying out the baby, but despite all odds she gave birth to a daughter.
The young woman was 19 years old and was planning to enter the Medical Faculty of Lviv National University, but the outbreak of the war in Donbas in spring 2014 changed her plans. Instead, Zinkevych left for the front and founded the Hospitaliery medical volunteer battalion, which was soon taken under the auspices of the Volunteer Ukrainian Corps, a part of the Right Sector Organization. Although she had no medical qualifications, she learned how to perform operations and have commands to a battalion of men.
Together with her fellow soldiers from Hospitaliery, Zinkevych saved thousands of lives during the days of the most fierce fighting in Donbas during 2014-2015. For her bravery, she was given four awards: the Hero of the People of Ukraine award, the Order of Merit (Third Class), the For Saving Lives award, and the Martial Prowess award. Despite being confined to a wheelchair, Zinkevych manages the Hospitaliery medical volunteers battalion that she founded. The story of her love, hope, and endless will to live was condensed into a recent post, which we have translated for you.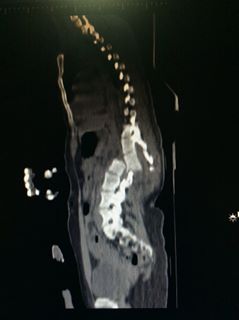 Fate can take your health, rob you of the use of your feet, confine you to a wheelchair. Never, however, will God ever take away from you that which is most precious- your Soul, which He himself presented to you as a gift for all eternity, breathing it into you when you came into existence. Your soul is a part of you, your Wings. God loves you, and His love for you is greater than your love for yourself!
"It is not possible to survive after such an accident"; "No one survives such trauma…" "No one survives…"
Yana Zinkevych has heard all the variations on this theme, and in several languages of the world. She has heard this assessment while in several different stages of consciousness: fully conscious, semi-conscious, with a high fever. She heard it on the telephone, through her tears and those of others, and through her relentless, chronic pain…
The dark day when all this began was December 5, 2015. A description of the accident read: "The Commander of the Hospitaliery Battalion, the fighter-volunteer, Yana Zinkevych, was involved in a serious car accident while returning back to base. She broke her spine, L1 and L2 separated 1.5 cm, suffered a punctured chest, broken collarbone, broken ribs, trauma to her heart and lungs and other internal organs, severe blood loss, and she went into a coma…
By morning of the next day all of Ukraine heard the news and the prognosis, and were shocked by pictures of the crash site, where the vehicle rolled several times, within which was to be found this young woman, someone who has become a symbol of courage and kindness at the front lines of this war. An angel of military field medicine, strong and fearless, she has personally rescued from battlefield over 200 soldiers. She also established and heads the medical battalion, Hospitaliery, and was a medical officer first for Right Sector, and then, since the time she has been in a wheelchair, she has been medical officer for the Ukrainian Volunteer Army. Most recently, she herself has been in need of medical care and our prayers.
Anyone who knows Yana personally, and anyone who has ever heard about this petite but already legendary woman, are all holding their breath and hoping for the best, anxiously hoping for a miracle. At her most desperate moment, it was only God who could breathe new life into her. Into our Yana. It's as if the creator himself, with a tender hand, rescued her from death. He himself has led her to the most talented surgeons, who seemingly took all these pieces of bones and spine and put them back together within her. God heard her prayers, those of her friends, and those of all the fighters she has rescued, not to mention the prayers of Ukrainians from around the world. He has opened her eyes to a renewed life, and a new identity that includes life in a wheelchair.
The life of Yana is a test of strength and daily challenges. One of her first experiences of insurmountable struggles was when she first regained consciousness (with the assistance of her doctors) and was informed that her trauma was so severe that they doubted she could ever have children. She was being treated in Israel at this time, and so she visited the Wailing Wall, despondent that perhaps it was true, and she would never have the experience of being a mother.
It was two months later, slowly and surely regaining her strength following the accident, even if by the tiniest of steps forward, she learns that she is pregnant. All the doctors uniformly announced that this pregnancy would kill her, and even if they were wrong about that, she would forfeit her "golden opportunity" to regain her health, and would not be able to carry the baby to term.
Yana found herself once again as she had been so many times in the past when at the front lines. At war she risked her own life to save the wounded, even when under enemy fire. She did not concern herself then with death or anything other than saving someone's life. Now she focused on the life of her pre-born child. Once again she stood at the precipice, the choice between Life or Death.
Yana makes her decision. Not only would aborting her pre-born baby be a sin, but also a mortal sin against God who had given her the chance to fulfill her dreams of hearing herself called "Mother." She resolves to carry her pregnancy to term, or in her case, being in a wheelchair, "to drive" her pregnancy to term, and give birth to her very own child…
Consequently, Yana had to stop any treatment that might harm her child. From that moment on her constant companion would be a steady pain, unrelenting even momentarily. Such was a compromise she willingly made with a nearly unbearable, intense physical suffering.
What followed was her wedding… But then his unfaithfulness… and divorce. Paper can take anything, but there isn't much to say about Yana's marriage and happiness save for an ellipsis.
What she has to show for all this suffering is found in the person of her God-given little girl.
Bohdanka, meaning "God- given." Our "Zefirka," who has such a strong desire to live that her will has an impact on everyone around her, renewing a spontaneous and continuous wonder, faith, hope, and love in one's heart. Yana felt God's providence, marveling at the site of her little child. The baby is at an age now where she grasps tightly with her fingers to her mother's hand!
All the pessimistic conclusions of medical personnel notwithstanding, Yana is alive and more vibrant than ever!. She competently conducts the affairs of the medical battalion.
Since the time of its formation, the Hospitaliery have saved the lives of nearly two thousand five hundred Ukrainian soldiers. That's 2,500 human beings.
Yana Zinkevych is a living legend. She is an example of what it means to say "No!" to all those who claim there is no hope.
Here is her reply:
"The fact that you are in a wheelchair only means that you see the world from a different perspective! When I could walk I was never amazed that I could, or ever really valued it. When they give you a report stating that now you are a person with special needs, this is your call to action, to believe in yourself. It might be elusive and intangible for a medical explanation, but you do have it within yourself to break free of your circle of limitations! I am on a training program, and fully understand that the reason I want to walk again is for the sake of my daughter. My therapy is not easy. It means learning to walk but also to strengthen my spine, and for it to obey my brain.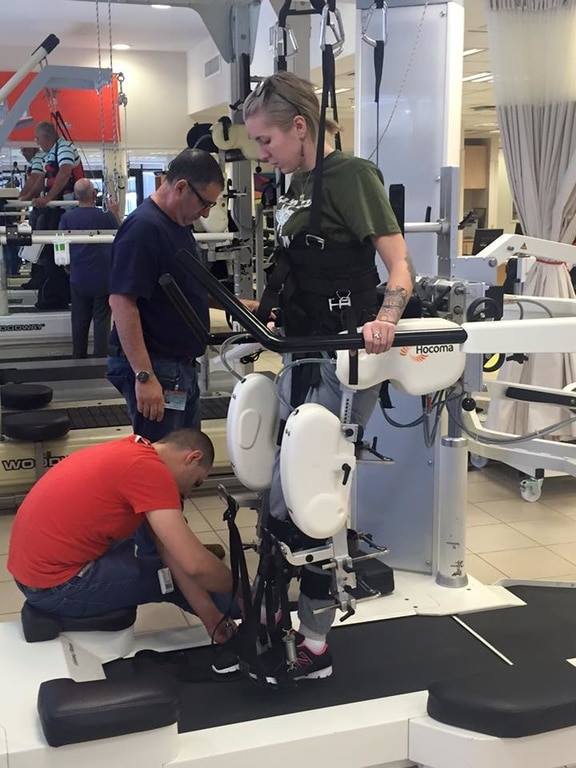 Perhaps only quadriplegics will understand this statement. It is difficult, but I have already broken through at least one stereotype. What is most important is a desire to live fully. It is your hope and desire and need to live again as you had before the accident: go see a movie, visit with friends, cook and bake; take the dog for a walk, read books, enjoy the beauty and aroma of flowers, listen to the song of the birds; to love and allow yourself to be loved; even the occasional argument. To dream, to make mistakes, and to have expectations! In my case, my life is synonymous with war, war in its most fundamental meaning. I am in complete charge of a battalion and I am in control of everything that happens in it.
There is also the war with myself: suffering, doubts, grieving. It is enough to poison even one's physical health and bring about depression. I know that there are many, many people who are praying for me, and this is a source of strength. I am also aware that people see me and they sincerely believe that my spirit is strong. Being an example to them is another source of my strength.
I do not belong exclusively to myself. I am the first one to go ahead and am the example for others to follow. I must also live up to the noble faith people have entrusted in me, those who have found themselves in similar predicaments. In my life there is my daughter, my parents, my friends, my brothers and sisters in arms. All these individuals help me live a life of complete surrender, as though I were swimming carefree in a river. Recently I did some baking, I was part of a video that will make its premiere soon, I adopted a pet dog from the animal shelter, and I am preparing to enter medical school (a dream of mine, for which I must soon take the proficiency examination).
I am also learning how to drive again, and the independence that this will bring. I am an instructor with the Hospitalier courses and teach young students how to be defenders and patriots, so sometimes I am going from the kindergartens to the front line to supervise the rotations.
I have taken upon myself many responsibilities: the battalion and military affairs. Believe me when I say that no one among the combat commanders or among the ordinary soldiers calls me by that terrible word, "invalid." No one in my close circle of friends feels sorry for me; I don't need pity and tears! I don't feel sorry for myself. You will never be given a heavier cross than the one you have the strength to bear. Live your life! Be strong, and do not be afraid to ask for help. Very often someone is already nearby who is ready and willing to help you.
I have died once… I have witnessed others dying… and rescued them before they perished… I have encountered death many times over the past three and a half years of war, and have even become accustomed to these passing encounters. The road ahead of me is difficult, and some places are off limits to me and my wheelchair. However, we will finish this war, after which I will continue to fight as a professional doctor for health and recovery, for the rights and abilities of all those people who have been made cripples by this war and its fate. People with disabilities do not have limited horizons, but rather they have specific needs. They are people who see the world from a different point of view!"
All photos are courtesy of the author.
Tags: Hospitaliery, Op-ed, Right sector, Zinkevych