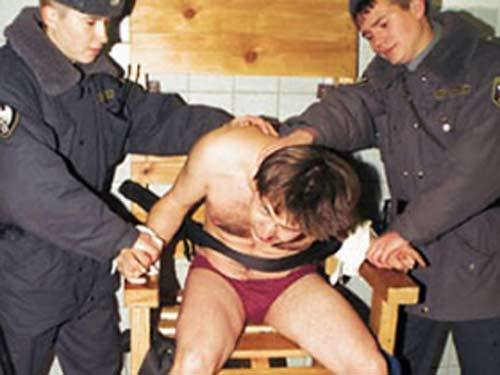 Image: akirama.com 
Many people of good will around the world have been horrified by the case of Rizvan Ibragimov who has been subject to electro-shocks and other forms of torture for writing a history of Chechnya challenging the version approved by Ramzan Kadyrov, but they have dismissed such crimes as "Chechnya specific."
But two researchers who have examined the issue of mistreatment of prisoners in Russia, Aleksandr and Olga Belyavsky, say that is a mistake because torture is now widespread in the Russian penal system and that, in their view, "Putin's GULAG is more horrible than Stalin's."
The Russian penal facilities in Chelyabinsk oblast, they say, are "known among thousands of convicts as 'the Gestapo.'" They will do almost anything to avoid being sent there, apparently including taking their own lives lest they fall victim to the tortures there that are so horrific that it is difficult to imagine exist in the 21st century, even in Russia.
On the basis of reports compiled by prisoner rights groups, testimony from former prisoners, and their own investigation, jailers in Chelyabinsk have tortured prisoners, including sexually, refused them necessary medical treatment, and threatened those who complained with a repetition. (Complaints to Moscow, the two say, are simply returned to the jailers.)
To cover their tracks, the two investigators continue, jail officials frequently falsify records to show that those they have beaten have in fact fallen down stairs and injured themselves.
According to Mikhail Yermuraki, a former inmate who was paroled one day before the end of his 13-year term so that the authorities could re-arrest him, "beatings and tortures have acquired a mass character in all Russian penal institutions in Chelyabinsk." Some tortures have even taken place in prison clinics and with the connivance of the medical personnel there.
---
Related:
Tags: Crimes against humanity, GULAG, International, penal colony, prison, Putin, Putin regime, Russia, Russian prisons, Torture, Violation of human rights in Russia