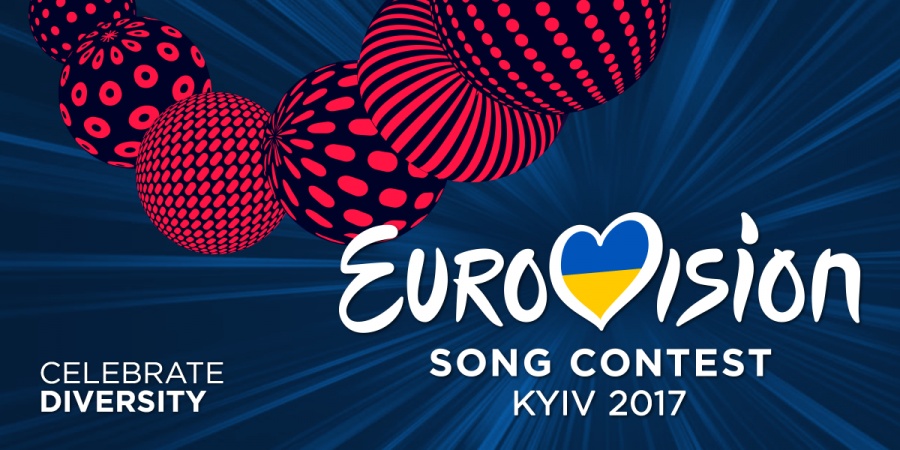 A much-anticipated Eurovision-2017 will take place in Ukraine's capital in a month, from 8 till 13 May. An official opening ceremony of the song contest is planned for 7 May.
As there are some confusing aspects around the contest, we decided to collect some information that can clarify it for you.
Here are 5 things worth noting about Eurovision song contest in Kyiv:
1. Tickets for the contest almost sold out.
As of 4 April, 26919 tickets worth 36 million hryvnias were sold, according to Pavlo Hrytsak, deputy director of the National Public Broadcasting Company of Ukraine, Ukrainian organizer of the event. This number amounts to 80% of the tickets planned to be sold. Additionally, 6650 tickets were reserved for the official partners of the contest and will not appear on sale. The last "wave" of tickets was made available on 10 April, including those for the final show. Here is the official place to buy all kinds of tickets to Eurovision-2017 in Kyiv. 
The ticket issue has been one of the problematic aspects of Eurovision contest in Kyiv. Sales were delayed in February, as tender to identify the selling company took more time than expected. Furthermore, servers of the official seller could not sustain the demand at its highest points and collapsed a few times.
Additionally, fears exist that there can be manipulations with ticket sales as some can appear on a black market. Organizers say they have combatted this risk by selling no more than 4 tickets to an individual buyer. They also officially warned against buying tickets from the third parties. Official seller is the only reliable source of tickets, organizers stated. 
2. Kyiv as a host city: pros and contras.
Today, Kyiv is perceived by many travelers as a comfortable European city. It has sufficient infrastructure, hotel networks, comfortable places to have meals and drinks, good sightseeing, beautiful river and parks, churches dating back to XIth centuries and architecture from XVIIIth or XIXth centuries. Mysterious Kievand City sightseeing bus agencies were chosen as official tourism partners which will help international guests to get to know Kyiv better. 
The Ukrainian capital has two international airports, Boryspil (KBP) and Zhulyany (IEV), accept approximately 9 million passengers per year. KBP was placed at third position in the list of the best airports in Eastern Europe by the Skytrax World Airport Awards. Moreover, there are 265 hotels of different categories in Ukraine's capital. As Kyiv hosted Euro-2012 football competition five years ago, it had prepared itself sufficiently to receiving big groups of international tourists. Moreover, the city has a booming restaurant and café culture, so visitors will always find cozy places, especially in the downtown.
Kyiv's public transportation, however, has challenges. It is not as developed as transport systems in most European capitals. On the one hand, there is a comfortable three-line are subway connecting many places in the downtown and suburbs. There are also trolleybuses, trams, buses, which are comfortable and have routes optimized by the European Bank for Reconstruction and Development experts.
On the other hand, there are also many marshrutkas (small private-owned buses), which are not very well equipped and whose schedule is quite chaotic.
To address the transport issue, Kyiv city administration has purchasedadditional 20 trams and 100 buses to satisfy the needs of Eurovision-2017 visitors. To weaken the increased pressure on the subway and other transport lines, river communications will be also used during the contest (Kyiv is located on Dnipro, one of the biggest European rivers). Uber, a world-wide taxi-on-demand network, is also available in Ukraine and will surprise the visitors with its low prices.
Positive thing is that transport in Kyiv is far cheaper than in a typical European capital. Kyiv's transport is very cheap overall. For instance, a card for subway with 12 rides will cost approximately two US dollars, while a single ride in bus costs 11 US cents. All the transport routes can be found at this interactive map. 
3. Kyiv is a safe city with no signs of war.
Since Jamala's victory on Eurovision last year, Russia has been trying to discredit Ukraine as a host country for Eurovision spreading lies that Ukrainian cities are dangerous for foreigners. Some western media did not hesitate to pick up this narrative. For instance, British newspaper The Independent owned by Russian oligarch Alexander Lebedev and his son Evgeniy Lebedev published an article called"The 17 most unsafe cities in Europe," in which Kyiv stands at the first place. However, this estimation is wrong, which has been proven by StopFake, a prominent Ukrainian anti-propaganda fact-checking initiative. Russia's St. Petersburg and Moscow are more dangerous, while Kyiv is safer than several European capitals such as Rome and Paris, according to Numbeo index.
Although crime rate in Kyiv is lower than in some other European cities, it is still rather high. As seen from the index, Kyiv sits at 12th place in Europe in the crime ranking. Therefore, we advise visitors to beware petty crimes like pickpocketing, as in any other foreign place you are visiting.
In Kyiv you will rarely notice signs of war on Donbas provoked by Russian aggression in 2014. The still ongoing war is approximately 700 km away from the Ukrainian capital.
4. Organizers of the Eurovision-2017 paid a lot of attention to the security situation during the event.
Several foreign contractors are bringing technologies never used in Ukraine before. The Security Service of Ukraine (SBU) and international security service of Eurovision are working together to guarantee the safety of the visitors. However, all the details about the measures they are taking are classified for the moment. At the same time, recent murder of Denis Voronenkov, a former Russian MP seeking asylum in Kyiv, gave a big scare to the Heads of Delegation of the participating countries. Banning of Samoilova, a Russian handicapped singer who openly supported Crimea annexation, from entering Eurovision contest in Kyiv, was explained by legal issues (Ukraine does not accept people breaking its laws on its territory), but also by security issues (Samoilova could have become object of provocations and even assaults orchestrated by either Ukrainian nationalist groups or by Russian security services).
5. Kyiv is safe for the LBTQI community.
Reports about violations of LBTQI rights are sometimes spread in European media. Even though Ukrainian society is quite conservative and tends to disregard the issues of LBTQI, this community is not facing any immediate danger. A good proof for this statement is peaceful Kiev Pride march which happened in June 2016—it has been heavily guarded by the police. Moreover, British council has organized a press-tour to Kyiv for the representatives of LBTQI media. As a result, several positive reports appeared Gaydio, the world's biggest gay radio station, published a comprehensive guide for travelers to Kyiv. "Officially, the laws on equality are a bit behind in Ukraine. However, when you get to Kyiv you'll find it's not as scary as you might think. People very much keep themselves to themselves, so if you don't make it a problem, they won't make it a problem," the article reads.
Prepared by Vitalii Rybak, Internews Ukraine, within the framework of Ukraine World group. The author thanks Volodymyr Yermolenko, the director for European projects at Internews Ukraine, Kostiantyn Kvurt, chairman of the board at Internews Ukraine, and Viktoriia Sydorenko, International PR Manager of Eurovision 2017, for help and consultations.