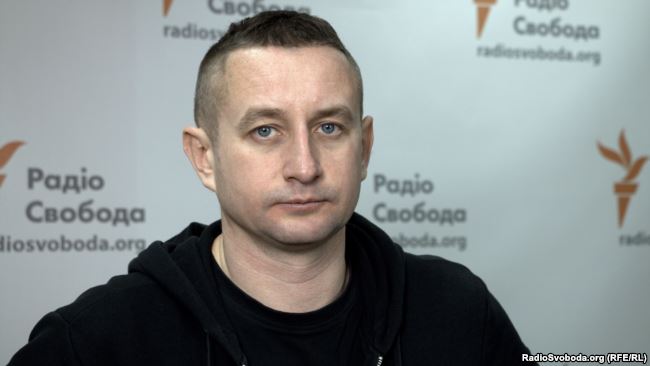 The Ukrainian writer Serhiy Zhadan reported on Facebook that he had been detained in the Republic of Belarus. One of the most famous writers in Ukraine, and one of the most significant in Europe, was detained by law enforcement in a neighboring country for "involvement in terrorist activities." This is not Belarusian but Russian wording. Strictly speaking, Zhadan is denied entry to Russia and not to Belarus. But Belarus and Russia share the same visa space, and the Belarusian security services operate symbiotically with the Russian FSB. That is, officially. But, in fact, we are dealing with another lie that deserves attention.
In his recent press conference, Belarusian President Alexander Lukashenko made a sensational admission. There is a "black list" of citizens from all countries in the world who are denied entry to Russia and to Belarus. Lukashenko said that there are 1.5 million names on that list but that Belarus accounts "only" for 100,000. The entry of all the other citizens is banned by the Russian Federation. Lukashenko promised that even after his country introduces visa-free travel for EU and North America, Belarus will not allow entry to its territory of those that Putin dislikes.
A "live bomb" for an empire that refuses to die
Now another question arises: was the name of Serhiy Zhadan on this list? No it was not. Also missing on the list was the name of our colleague Vitaliy Syzov, the correspondent for Donbas Realii. Because if a name appears on that list, the person simply is not admitted to Belarus. As, by the way, has happened many times with Ukrainian journalists and human rights defenders.
And this means that the names of Zhadan and Syzov were placed on the "black list" of undesirable persons after the Ukrainian citizens had already crossed the state border of Belarus. Moreover, they had been placed on it at Russia's demand  — otherwise the Belarusian police would not have referred to Russia's "black list."
This means that Belarus remains under the careful surveillance of Russian special services. And that everyone who arrives in the country can expect to attract the attention of FSB agents, who are literally overflowing Minsk. And, naturally, the attention of their  Belarusian partners, many of whom are Moscow informants.
If this is understood, then it becomes clear how this "delayed" execution takes place and why in recent weeks it has affected immigrants from Eastern Ukraine. It is understandable why the Russian special services are irritated by anyone who tells the truth about the Donbas. For a country that has declared that the sadists Givi and Motorola (Donbas warlords accused of war crimes — Ed.) are "heroes," such truth is a real insult that undermines their shameless propaganda.
And Zhadan is indeed a "live bomb," a real "terrorist." He is a popular writer and performer whose performances generate  real enthusiasm among the young. He is one of the organizers of Maidan in Kharkiv. A person who has shown that Ukrainian culture can become fashionable again even in a large city that has undergone decades of Russification. For the empire, all this is proof of its imminent death, a demonstration that all the efforts to transform the conquered nations into a submissive flock of "Russian speakers" are collapsing. It is clear that the empire does not want to die. It is clear that it wants Zhadan to leave territories that it still controls. Imperial Russia does not need Zhadan.
The Belarusian language is the language of civilization
But Belarus needs Zhadan. The work of this perceptive poet is a demonstration that the Ukrainian language can live and develop not only in a rural idyll but also on the asphalt of a large industrial city. This is exactly what is important for Belarus, where the Russificators have expelled the native language from the big cities to the village, where they have declared it archaic and rural. But this is a lie. The Belarusian language is the language of civilization, of the Grand Duchy of Lithuania. It is the language of aristocrats and artisans, soldiers and peasants. Its place is in Minsk and Mogilev, and Grodno and  Vitebsk, in the army, and the Academy of Sciences. And it definitely will return there, just as the Ukrainian language is returning to cities, and the army, and science.
And this is why Putin's secret police fear Zhadan. And the secret police of Lukashenko, with his eternal wavering between the empire and his own power, fear Zhadan as well. But the Belarusians have nothing to fear. Because Zhadan is their true ally.
Tags: Belarus, International, Russia, Russia-Belarus relations, Serhiy Zhadan, Ukraine-Belarus relations