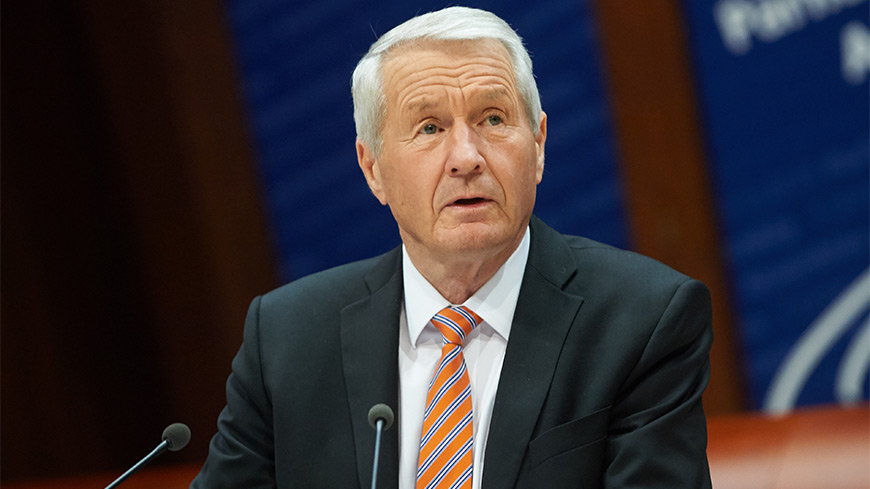 Thorbjorn Jagland (Image: coe.int) 
Council of Europe Secretary General Thorbjorn Jagland in his speech to the Parliamentary Assembly of the Council of Europe (PACE) did not mention the Russian aggression against Ukraine among the list of problems in the territory of ​​the Council of Europe, the Evropeyska Pravda correspondent reports from Strasbourg, France.
Secretary Jagland gave parliamentarians a traditional address that starts each parliamentary session, which lists key issues for their agenda.
Among such problems, he named propaganda and fake news, including their influence on elections; strengthening of populists in Europe; the threat posed by populists; the migration crisis; the crisis in Türkiye; and the problem of the spread of terrorism.
In his speech, which lasted more than half an hour, he did not mention the aggression against Ukraine nor the annexation of Crimea, and did not once use the word "Russia."
Secretary Jagland's address was followed by questions from parliamentarians.
---
Related:
Tags: Annexation of Crimea, Council of Europe, EU Parliament, PACE, Politics, Russian aggression